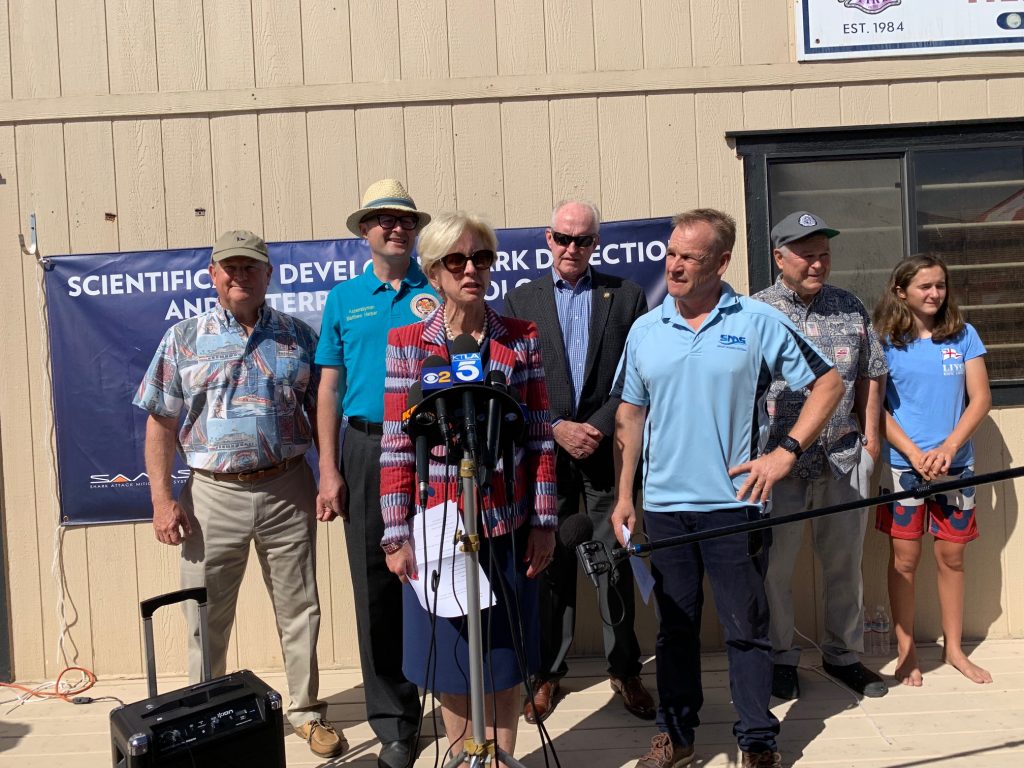 An advanced shark detection system was launched in Newport Beach this week.
The city and Smart Marine Systems hosted an event Wednesday at the Balboa Pier to kick off a two-month pilot program of the Clever Buoy system, which will monitor marine life off the coast.
The program was developed to specifically identify sharks, explained Clever Buoy system founder, Craig Anderson.
"What we've developed is a software algorithm that's actually recognizing and identifying individual swim patterns," of sharks, Anderson said. "This is the facial recognition software of the ocean."
At Tuesday's City Council meeting, Councilwoman Diane Dixon mentioned the pilot project using the "technically advanced" marine operating system.
"If this works…This will really be a game changer," Dixon said.
It's an exciting experiment and it's really going to be interesting to see the outcome, she commented.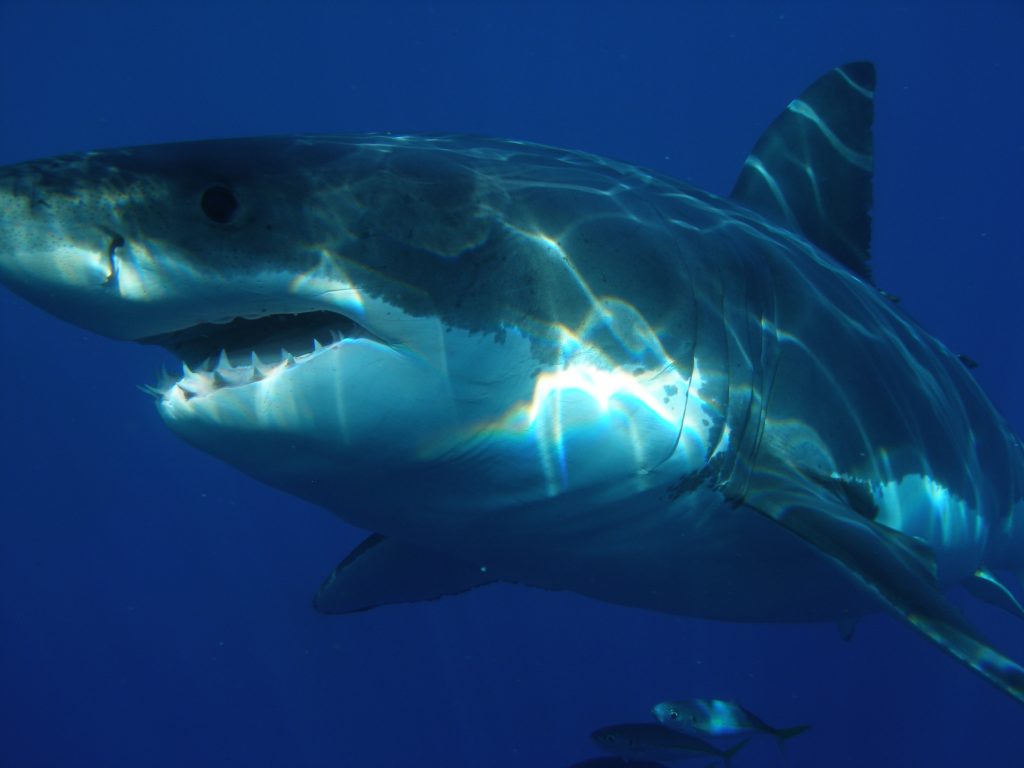 There is no cost to the city, Dixon emphasized. The company is donating it to prove its efficacy, she explained.
The buy system is located about 250 feet off the Balboa Pier.
This is the first time this type of system has been use in the U.S.
Anderson explained how the system works at Tuesday's event.
As soon as the system detects an object of a certain size, the software analyzes a swim pattern and decides on a level of probability if it exhibiting shark-like swim patterns.
"As soon as it does that it sends automated alerts, in this instance to the lifeguards, that will give the size, the location, and the swimming direction of that animal," Anderson said. "To allow them to make some decisions about beach safety."
The program, by identifying sharks in the water, is being "prudent and proactive" about keeping people safe, said Maria Korcsmaros, who survived a shark attack off of Corona del Mar in 2016.
Anderson hopes their shark monitoring software will follow a similar path to facial recognition. Looking back 15 years ago, when facial recognition software first hit the streets, it could simply tell the difference between a human and a dog, he explained, and now it can find a single person walking down the street.
At this point they are only focusing on locating and identifying sharks, Anderson said.
"Obviously they are a great threat, not only to beach safety, but also beach communities and beach businesses and the following impact," he noted.
$SM8's @Clever_Buoy hits the water @NewportBeach in California!#marinetechnology #cleverbuoyusa #beachsafety pic.twitter.com/8LqkSIJOYV

— Smart Marine Systems (@smartmarinesys) September 26, 2018