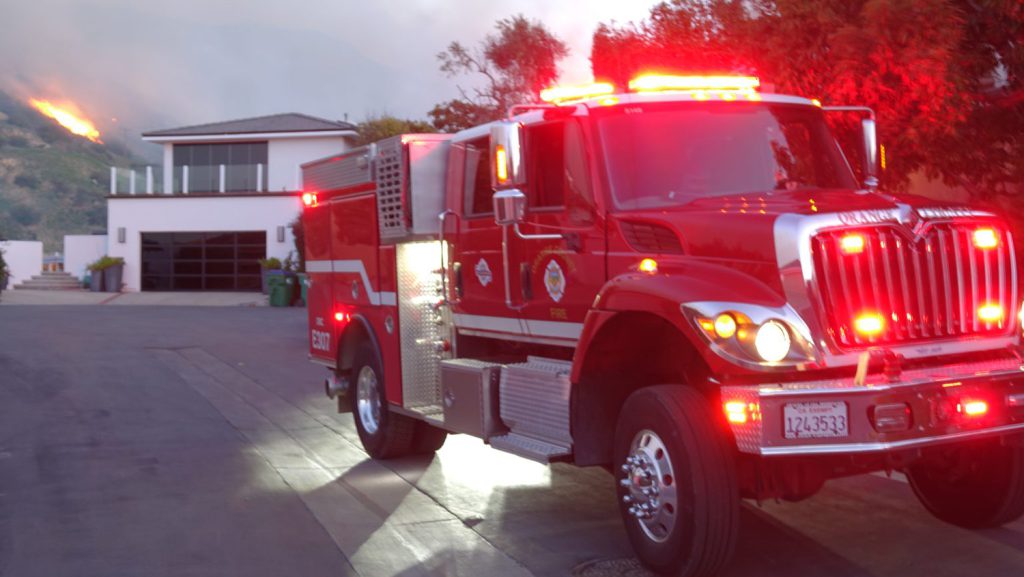 [Editor Note: Updated Friday, Ferb. 11 at 2 p.m.]
Thursday morning, shortly after 4 a.m., a vegetation fire was reported in the Emerald Bay and Morro Canyon Trail Area of Laguna Beach. The Orange County Fire Authority (OCFA) had multiple units on scene, including five Newport Beach fire engines. Additional strike teams from other counties and agencies were called in to assist.
NE63, NE64, NE65, NE68 and NB6 were part of an initial response and were directed to protect the Irvine Cove area. Newport crews were aiding in immediate evacuations and assisted on structure defense.
The Emerald Fire was the only major fire in California, so the teams combatting the fire were resource rich with water dropping helicopters and crews, according to OCFA Fire Chief Fennessy.
NBFD firefighters scouted the fire from Ridge Park and observed the fire moving toward the ocean rather than north toward Newport Beach.
Coast Highway was closed for part of the day on Thursday, then reopened to vehicles. The fire was 20 percent contained as of Friday morning, and no structures were threatened. At last report, 145 acres had burned.
Stay up-to-date with the fire by visiting www.ocfa.org.