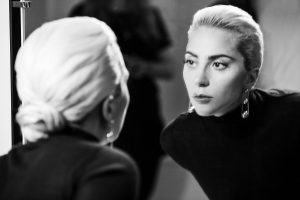 Get your mother something special this year for Mother's Day and maybe pick up a thing or two for yourself as well. Whether her style is bold, classic, or sleek, there are several new collections that will make her feel like the one-of-a-kind mom that she is.
Tiffany for the Modern Woman
Tiffany & Co. recently launched a new jewelry collection called Tiffany HardWear that is one part modern, one part high fashion and all-around fierce.
The collection, inspired by a 1971 unisex bracelet features earrings, rings, necklaces and pendants that exude strength with bold chains and shapes.
One of the great features of the design is that you can wear some items as both a single chain necklace or a double wrapped chain bracelet. I love being able to mix it up depending on my outfit or style and the flexibility of the design lets you do that.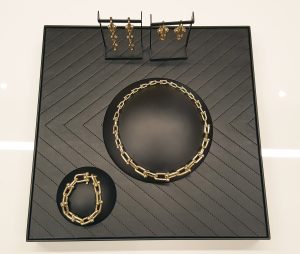 You may have seen the collection on Lady Gaga, who is featured in the campaign and helped launch the HardWear collection in an ad shown during the Super Bowl.
The collection is available on tiffany.com and is also on display at the Tiffany store in South Coast Plaza.
For the Classic Woman
Lugano recently revealed new conch pearl designs including two necklaces and two pairs of earrings. For those that don't know, conch pearls are one of the world's rarest pearls with their unique pink color. With only one acceptable pearl found for every 10,000 to 20,000 shells, jewelry made with them is hard to come by.
"Our customers take pride in wearing beautiful jewelry that is truly one-of-a-kind," said Lugano Diamonds CEO and Design Director Moti Ferder. "What I look for in procuring these rare conch pearls are color, size, and of course, a beautiful luster."
One of my favorites are the Conch Pearl Earrings, which have two large pink conch pearls, 22 pink oval conch pearls, 24 pear diamonds and 38 round diamonds. These earrings would be a great addition whether you're dressing up jeans and a top or need something for a formal special event.
View Lugano Diamonds' conch pearl designs at the Grand Salon located at 620 Newport Center Drive, Suite 100, in Newport Beach. For more information and pricing, visit luganodiamonds.com.
Kendra Scott Personal Designs
With many great jewelry options out there, we sometimes forget that you may need a special place to put it once you get home. I recently found out that Kendra Scott has a "design your own jewelry box" option. I fell in love right away. You are able to choose from a square or rectangle filigree box with an architecture-inspired metal base and stone top. You can choose from five different stones; blue sodalite, chevron amethyst, labradorite, green agate and tan agate. You also have a selection of four metals; bright brass, antique brass, rose gold and gunmetal.
The boxes are $195 to $250. Whether you want to pick something out yourself or sit down with your mother and let her do the choosing, it's something she will be able to look at every day and know it was designed just for her in mind. Visit kendrascott.com to get started.