With the winter season finally hitting Southern California, dry and lackluster skin has made an unwanted return.
Here are some ideas on how to keep your dewy complexion no matter the season, or the weather.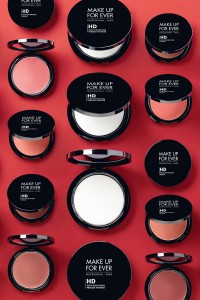 Make Up For Ever
Tired of your old everyday makeup that feels heavy, gone by the end of the day and never seems to give you that Hollywood glow?
Try Make Up For Ever.
Founder Dany Sanz recognized the need for make up that feels light but still creates a flawless finish. She worked for years to create a formula with molecules that didn't just sit on top of the skin. Most recently, she perfected the HD Pressed Powder ($36), which is great for people on the go to use to touch up and create an overall glow.
I really like how the powder brings out the moisture from my skin, which helps soften the appearance of lines and pores.
This powder come in a universal shade designed to work for all skin tones, as it is translucent.
When applying the powder you use a Kabuki brush and press in a downward and outward motion.
They also launched their HD Blush ($26), which blends into the skin leaving a natural flush or pop of color depending on what your personal preference is.
One of the great things about their blush: it's a cream that dries like a powder so the color blends into your skin but without the sticky feel of most cream blushes.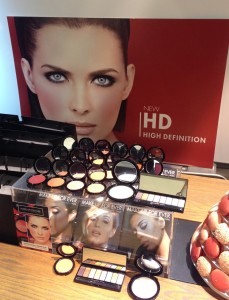 They have 16 different shades categorized in five different categories, 200 through 500 ranging from fair and light skin to dark and deep skin.
Each category has four different shades you can choose from depending on your preference. It's nice to have a guide of what would be best with your skin tone for a natural look and know that if you go to the next category you will get a more intense fun pop of color.
They even have their unique way of applying it with a figure 8 motion starting at the top of the apple, downwards, then up and back towards the top of the ear. Applying the blush this way helped to distribute it evenly versus the heavy saturation that can happen when sweeping it on.
You can visit the Make Up For Ever Boutique at South Coast Plaza or visit their website makeupforever.com for tips and tricks.
Facial Works
Love isn't the only thing that can make you glow. Facialworks oxygen facial can help get your skin up to par.
This weekend only (February 14 – 16) they are offering a couple's package which includes an oxygen facial for two with Om Pur Chocolate Mask, while you watch a romantic movie on the flat screen and enjoy champagne, chocolates and strawberries. You can enjoy this package with your special someone, or if you're single bring a friend and get ready for a night out. This amazing package is just $99!
To make a reservation call (949) 877-1911 or book online at thefacialworks.com and select "two guests – a couple" under number of guest and then select "Valentine's Package" as your service.
Facialworks is located at 1727 Westcliff Dr. in Newport Beach.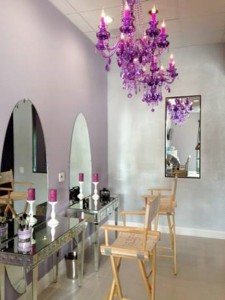 Spade Skin Care
Spade Skin Care, a beauty lounge that offers exclusive skin care technology and all-natural, organic products, is offering specials through February 28 in celebration of Valentine's Day.
If you enjoy getting pampered, this is the place for you. Located in the Newport North shopping center, they are featuring facials, Microderm and professional make-up application.
If you want to get someone special a $100 gift card or maybe even one for yourself to use for a special occasion, they will add a $25 credit either to the gift card or to be used toward a treatment for yourself.
Other specials for the month include purchase of one Hydra Facial with Diamond Tip Microderm ($150) and get the second one free, Red Carpet Facials for $69 (regularly $150) and make up application for $50 (regularly $85).
To schedule an appointment or for more information, call (949) 335-SKIN (7546) or visit www.myownspade.com/NewportBeachLocation.