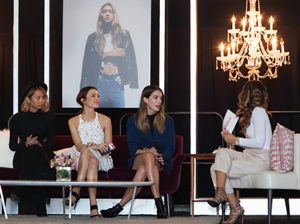 Have you ever wanted to meet the YouTube personalities that helped you learn how to wing your eyeliner just right or give yourself those high cheekbones you seemed to not inherit?
What about discovering the latest fashion trends and products?
Don't miss out on Southern California's premier beauty and fashion event, StyleCon, taking place Saturday, Nov. 5 in The Hangar at the OC Fair & Event Center.
StyleCon, which had a wildly successful inaugural last year, will bring together fashion and style influencers including Instagram and YouTube personalities, bloggers, vloggers, and others who will participate in panels, demo products and meet guests throughout the day.
When asked what else to expect, Newport Beach resident and co-founder of the event Robyn Grant said, "StyleCon 2016 has an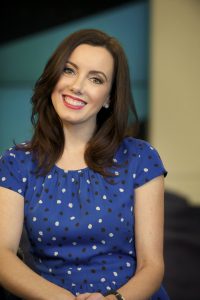 amazing line up of entertainment – the StyleStage is hosted by Melanie Bromley of E!News. Guests include industry icons Heidi Nazarudin of theambitionista.com and luxury brand entrepreneur Twila True of Newport Beach, with inspirational messages from each of them on their respective rise in the industry. We also have from ABC's 'The Bachelor' and 'Bachelor in Paradise' Sarah Herron with her inspiring story of living with Amniotic Band Syndrome."
You will find limited edition collections, special offers, prizes and giveaways throughout the day.
Sleekhair's whimsical beauty emporium will include an Ardell Lash Bar, Shop NCLA Mani Lounge, Vanity Girl Hollywood glamour stations, a unicorn-inspired boutique, and dozens of industry professionals for one-on-one tutorials and testing of trending products.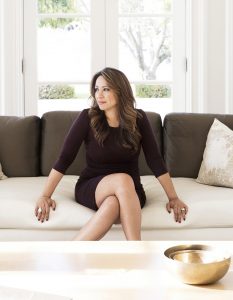 Polished Perfect by Twila True will be on site with a thirty-foot custom Airstream that includes individual manicure stations offering complimentary nail services to attendees.
Not only will you be overwhelmed with the amount of access to the latest fashion and beauty trends and trendsetters but you can also try out the NFL Juniors Escape Room, which features the latest technology including virtual reality and touch screens to help you and your friends race against time to solve puzzles, find clues and decipher messages to escape the locker room.
"StyleCon attendees want to engage with brands that represent their lifestyle – they want to participate, not just spectate, which is why the NFL Juniors Escape Room fits so well at StyleCon," noted Grant.
California Pizza Kitchen will be offering plenty of pizza, including the StyleCon Skinny,
and Elite OC Productions will host a StyleLounge and StyleSnackShop with free offerings from snack brands Arctic Zero, Justin's, Honest Tea, barkThins, Dang, SkinnyPOP, Eat Whatever, Suja Juice, and Go Raw.
Don't miss out on this amazing event that will not only educate you on the trends of today but will provide you with an abundance of complimentary products and services as well.
Tickets start at $39 and include a Style Tote filled with products valued at over $100. VIP tickets are $79 and $149 and include Ceven more deluxe style products.
For more information and tickets, visit StyleCon.com.