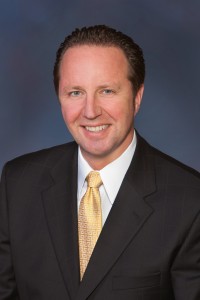 The hospitality industry can be a fickle business. Job longevity of more than a few years is rare, so when someone stays at one location for nearly two decades, it's a testament to an employee's character and work ethic.
Of course, anyone that knows Dieter Hissin would agree that the affable hospitality executive has an abundance of both character and ethics.
A longtime fixture at Balboa Bay Resort & Club, where he spent 18 years in various roles (general manager, executive assistant manager, director of food and beverage, and restaurant manager), Hissin recently left the Resort, but he hasn't gone far.
As of January 1, Hissin is the new general manager of the Island Hotel in Fashion Island, a luxury property with nearly 300 guest rooms and suites, owned by the Irvine Company.
According to a press release announcing the appointment, Hissin will be instrumental in the continued development of Island Hotel's innovative reinvestment project, which includes a new signature restaurant, lounge and vibrant outdoor gathering space set to debut later this year.
In 2013, the hotel introduced 23,000 square feet of reinvigorated meeting and event space, including the largest ballroom in Newport Beach, an intimate al fresco wedding venue and the popular Island Club lounge.
"As we prepare to unveil the newest social and culinary destination at the heart of Newport Center – a place to see and be seen by global jetsetters and local trendsetters –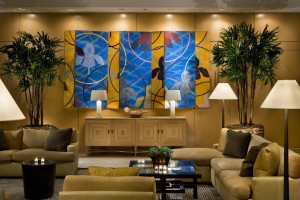 Dieter's extensive hospitality and food and beverage background will be essential," said Ralph Grippo, president of Irvine Company Resort Properties, in a statement. "The lasting impact he has made on the local community over the past two decades is a testament to his amiable personality and eloquent leadership style, and we are thrilled to welcome him to our team during this exciting time."
"Having had the Island Hotel as a friendly competitor over the years, I'm excited to be here—it's great timing to be part of the developments. There are still a number of decisions that have to be made, so I can have an influence on what is going n," said Hissin during a phone interview this week. "We made many improvements at Balboa Bay Resort and I was heavily involved with that, so it's fun to be part of a project like that here at Island Hotel."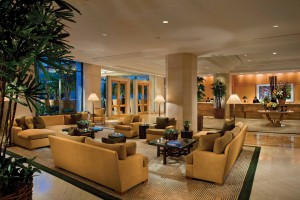 Hissin said some of the changes coming to The Island Hotel this year include revamping the lobby lounge and Palm Terrace restaurants into more contemporary concepts.
"We want to create a dining destination—we don't want to have just another hotel restaurant," stated Hissin. "We want to get away from typical thing and create an energetic bar and lounge, and new restaurant. Decisions still need to be made as far as the direction of the restaurant, but the lounge will have a fun menu with things to share, and craft cocktails. Service will not be stuffy, but still top notch."
"We want this to be a place for hotel guests to enjoy, but also where the community comes together," he added. "We're adding lush landscaping, a fireplace, clubby outdoor seating—something more like L.A. or San Francisco than your typical hotel. We've already created the largest ballroom in Newport Beach, and a wedding venue. There's a commitment here to improve on something that is already a beautiful hotel. We want to make it the social center of Newport Beach."