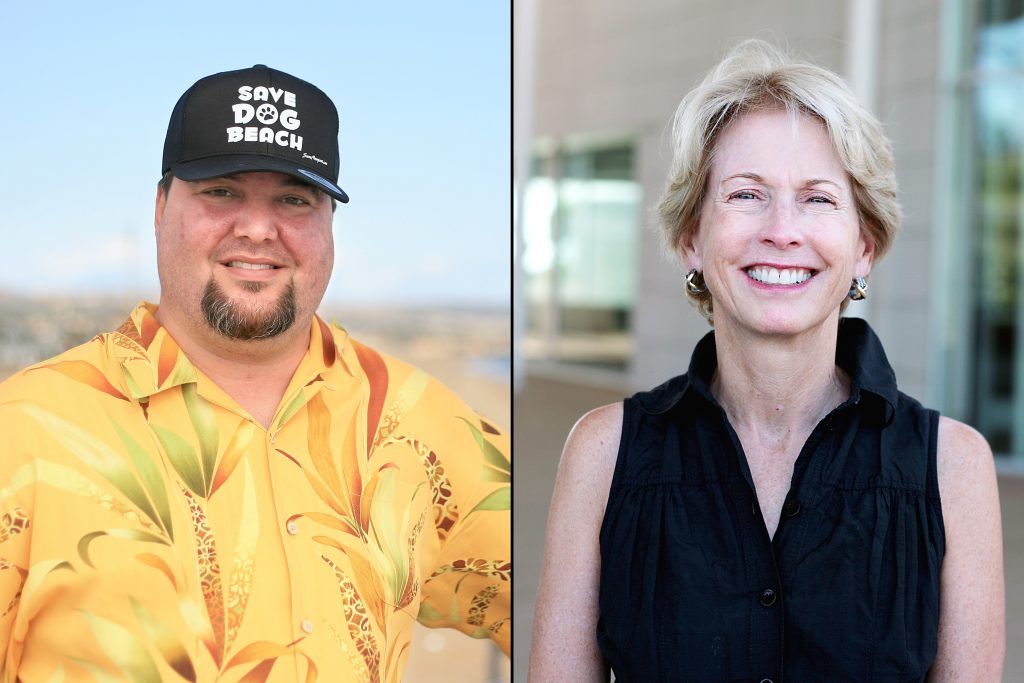 City of Newport Beach and Councilwoman Diane Dixon have been named in a lawsuit filed Aug. 4 by community activist Mike Glenn in Orange County Superior Court small claims, according to court records.
Glenn filed the lawsuit in response to Dixon questioning him in April about his numerous public records request.
The interaction happened at the April 11 City Council meeting, during the discussion on the Balboa Peninsula Trolley, which Glenn has been strongly opposed and outspoken about and Dixon has been a driving force of support behind the project.
There was a bit of an awkward moment when Dixon directly addressed Glenn after he commented on the trolley project. She asked him about a possible bill he owes the city for his numerous public records requests. Glenn maintained he hadn't been notified of a bill, nor had he authorized staff to print any copies or asked to pick any records up from the city. He added that it was "regrettable" and "out of line" that she brought it up during a public forum.
The off-topic exchange only lasted a tense two minutes before the discussion moved on.
Glenn claims she "spread lies" in "an egregious attempt specifically designed to use her position as a councilwoman in order to stifle my free speech on her pet project" (the trolley), he wrote on his local news and opinion blog, Save Newport, on Thursday.
Dixon said she can't comment on ongoing litigation, per city policy, but noted that she was disappointed.
"It is disappointing that Mike Glenn is choosing to waste taxpayer dollars by filing a frivolous lawsuit," she wrote in an email. "Truth is always the best defense."
Glenn wrote that he is asking for "enough to ensure that she shows up to court, but not to cause significant financial to harm the city.".
He also added that he will be donating 100 percent of the money to a political action committee "designed to protect citizens against big government."
The trial is scheduled for Dec. 18 at 8:30 a.m. at the Harbor Justice Center in Newport Beach.