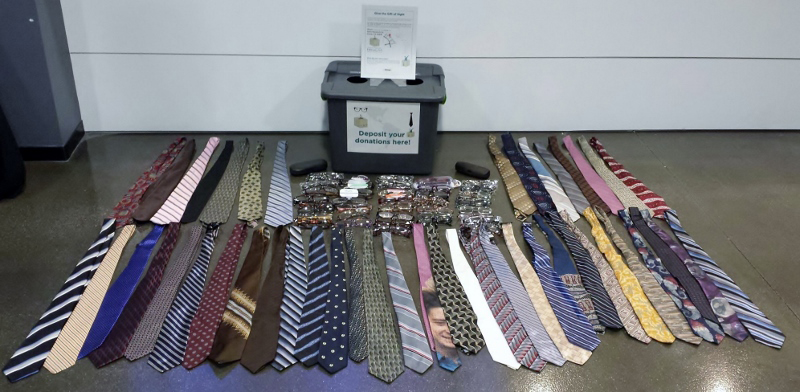 A local man led an effort at his workplace that has now helped the needy in Honduras see better and dress a little sharper for job interviews
Newport Beach resident Danny Livingston collected 46 neckties and 46 eyeglasses from his fellow employees at ecoSolargy, an Irvine-based solar solutions provider.
It was a simple, yet significant way to help out people in need, said Alan Lee, ecoSolargy CEO.
Livingston learned of the need through his brother, who is involved in a two-year mission in the country. He approached Lee with the idea in March.
The reason for eyeglasses was clear, but Lee was unsure how a tie could help. Livingston explained that people needed them for job interviews.
"These are the people that are motivated and want to work," Lee said.
He was enthusiastically on board with idea.
Livingston went to neighboring businesses in the complex, employees asked friends and family members and the company took to social media.
In about three weeks, through the combined effort, ecoSolargy had collected nearly 50 sets ties and glasses.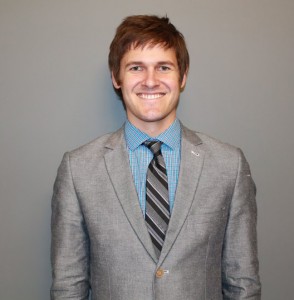 Livingston hand delivered the donated items to a mission in Honduras. There was a very positive reaction, Lee said, they were very grateful. They even wrote a thank you note to the company.
"We didn't know what to expect, and we weren't prepared for the incredible response," remarked Livingston. "We're grateful to all who contributed; their contributions have already improved the quality of life for many individuals."
Collecting and donating the neckties and eyeglasses is just one way the company has contributed to charitable causes, others include naming a product line after a charity, encouraging individual volunteering opportunities and organizing monthly company-wide volunteer events.
Lee also recently launched a Corporate Social Responsibility program, which encourages employees to volunteer in the local community and support projects which aid the needy.
"We genuinely care about our community and are big about giving back," Lee said.
These type of programs are usually found in larger corporations, Lee said, but even with just 18 employees ecoSolargy is ahead of the curve. Every corporate citizen should participate, he recommended.
Lee considers the "three legs of a stool" for business: Economic, environmental and social. The idea incorporates helping people and the planet along with making profits for the company. It's about bringing sustainability into decision-making. It's is also often referred to as the triple bottom line.
"We want to do everything in our power to raise corporate responsibility," Lee said. "I'd like to see all companies pick up some form of a CSR program."
Part of the program includes encouraging employees to consider their every day decisions that will help work toward a sustainable future. Things as simple as like cutting electricity and water usage, Lee explained. They aim to improve their usage every month, he said.
Once a plan was in place and they promoted it, people started to change their habits automatically, he said.
Changing a lot of little things can have a big impact, he said.
"If everyone can do this we'll make the world a better place," Lee said.
For more information, visit ecoSolargy.com.