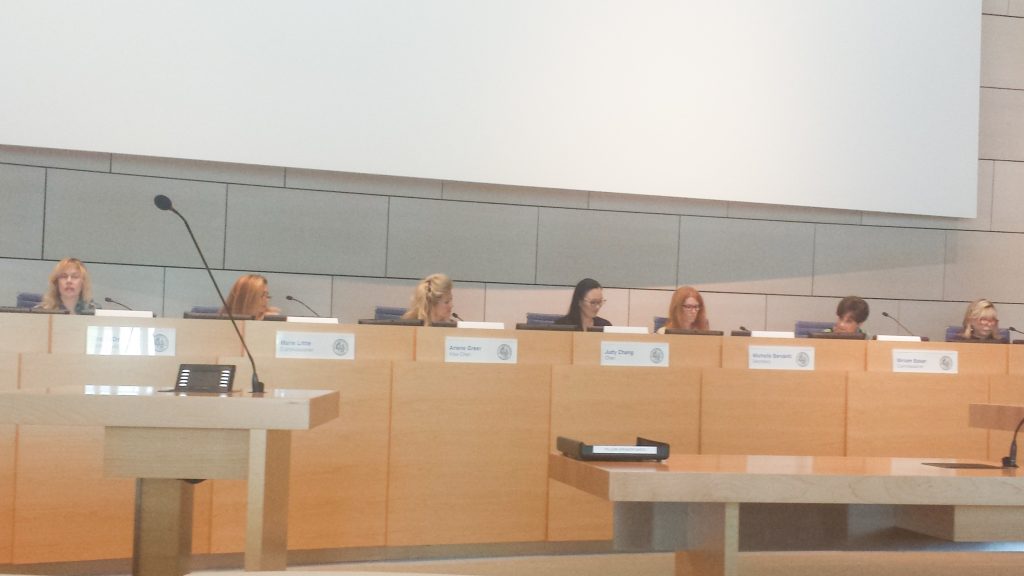 In the wake of two unexpected vacancies on the City Arts Commission, Newport Beach City Council unanimously appointed two new arts commissioners on Tuesday.
All seven council members voted for Barbara Glabman and Marie Little for the two open spots. The city received 16 applications.
Mayor Kevin Muldoon suggested the person with the most votes got the longer term, but since they both received seven votes each, Council decided who got the longer term based on the flip of a coin, which Glabman won.
Glabman was appointed to the seat left by former chair Lynn Selich. Her term is scheduled to expire on June 30, 2021.
She served on the executive board for the Segerstrom Center for the Arts, and has worked with the South Coast Repertory Theater and Orange County Museum of Art. She is currently of a member of the Newport Beach Public Library Foundation.
"Being part of the Arts Community has always been a way of life," Glabman wrote in her application. "The performing arts venues we are fortunate to have… and the visual arts give our city and county an important cultural element."
Glabman won the Newport Beach Chamber of Commerce Dolphins Silver Anchor Award for Community Service in 1996 and has lived in Newport Beach for 38 years.
Filling the vacancy left by Jennifer Van Bergh is Marie Little. Her term is scheduled to expire on June 30, 2020. She was considered for an arts commission seat at the June 27 City Council meeting and received votes from Muldoon and Councilwoman Diane Dixon.
"A lifelong love of the arts and a desire to be more closely connected with our community inspired me to apply a second time for Arts Commissioner," Little wrote in a letter attached to her application.
Her letter also contained ideas to improve volunteerism with the Newport Beach Arts Foundation, as well as ways for young people and small business owners to support the arts.
Former commissioners Van Bergh and Selich resigned within a span of two months earlier this year.
Van Bergh resigned on June 6. In her resignation letter, she wrote that her work schedule prevented her from participating fully with the commission.
Selich resigned the day after a tense July arts commission meeting. At that meeting, she unsuccessfully moved to postpone officer elections until absent Commissioner Michelle Bendetti retuned. After the motion failed, Judy Chang nominated herself and was elected as chair. Selich cited personal matters as the reason for her resignation in an email dated July 14 to City Manager Dave Kiff.
In the staff report made public before Tuesday's City Council meeting, city staff did not recommend any candidates for the open seats. It does state that 16 applications were received since August 1 to fill the two vacant seats, but each application was date-stamped as being received in May or earlier.
Former Arts Commissioner Michael Kerr's application for a re-appointment was not considered for Tuesday's vote.