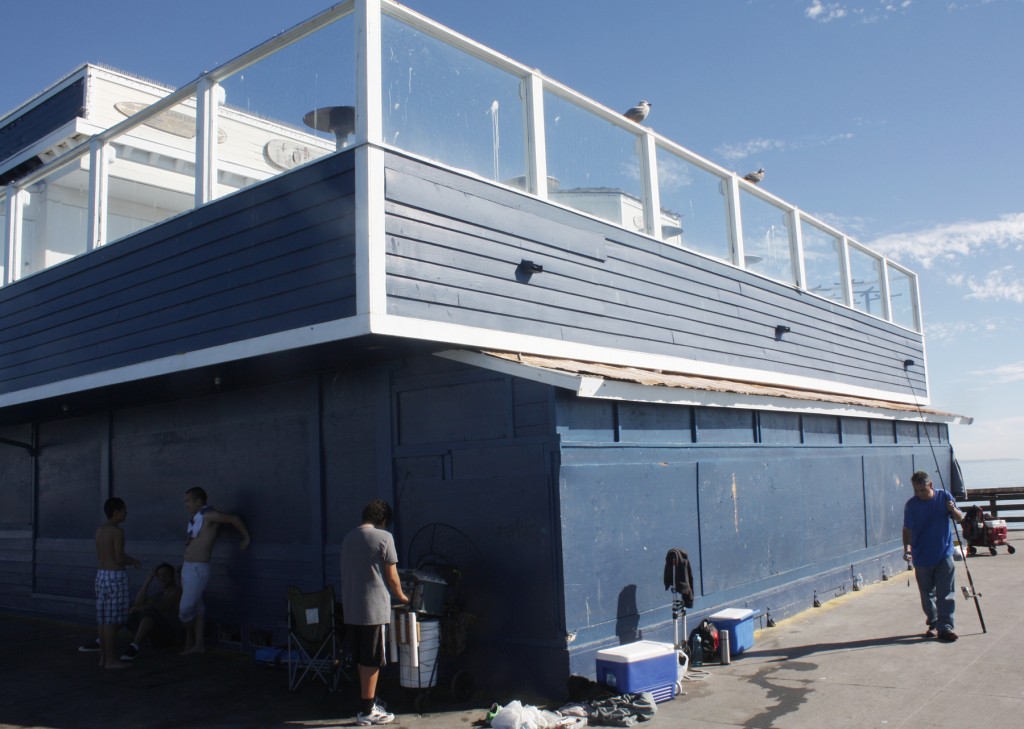 To renovate, replace or remove?
That was the question on city council members' minds about the structure at the end of the Newport Pier during Tuesday's study session.
With Leslie Daigle absent, council was split on what to do with the space. Councilman Tony Petros and councilwoman Nancy Gardner were in favor of demolishing the building and creating a flexible space, councilman Ed Selich and Mayor Pro Tem Rush Hill wanted to remodel the building and Mayor Keith Curry and councilman Mike Henn were both on the fence.
All members were concerned with the California Coastal Commission's involvement.
Leaning toward demolishing the building and creating a new flex space, council ultimately decided to have city staff discuss options with the CCC staff and hear concerns, possible restrictions and get feedback and guidance.
Staff should also look at recent similar proposals, Henn suggested.
"I think we have an opportunity to do something different," Gardner said. "Create something really fun and different for that particular pier."
If the city brought a project to the Coastal Commission and they made unreasonable demands, they can always step back and go to plan B, she said.
"I know it's a challenge," Gardner said, but by approaching each item based on how outside agencies will react is not the way to go and ultimately kills a lot of their creativity, she added.
If it gets tore down that opens the city up to other agencies, like the Coastal Commission, interpreting how to best use the pier to serve visitors and implementing conditions and requirements that could go beyond the actual pier itself, Selich said.
"Once you open that can up… Everything becomes open," he added. It could become a "long, hard fight."
The CCC "has every ability to be completely unreasonable on this matter," Curry agreed.
"I think it's sad we have to make decisions based on the fear of the Coastal Commission," Hill said. "It's absolutely absurd."
Although he saw the benefits of avoiding the commission.
"I don't want to run scared of the Coastal Commission either," Henn said, "but if it's possible that they could just completely frustrate the sort of romantic version of what we could do with the pier that's been described here, I'm not so sure I'm in favor of that."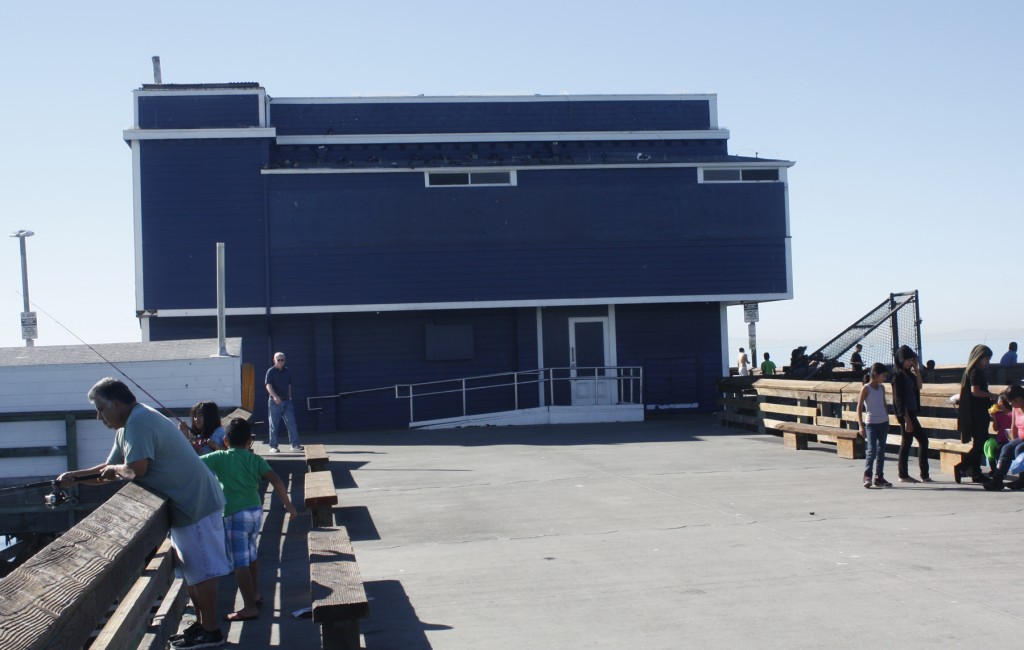 What staff described included information for all three options.
Removing the building completely would cost about $50,000 and would also need CCC approval, which Seimone Jurjis, chief building official, estimated could take six months to one year. With this option, staff suggested possibly using food trucks and hosting special events.
If the building is remodeled, staff recommends contributing no more than 50 percent of project cost or a high of $300,000.
If the building is replaced, it would cost approximately $1.8 million, according to staff. Also, getting California Coastal Commission approval could be a challenge, Jurjis added.
GRC Associates surveyed 43 other California piers and found the majority, about 38 percent, had restaurants and 31 percent were used just for fishing and public access. Only four piers, including Newport, had vacant spots.
To further the study, staff narrowed down the list of piers to the top 13 that had comparable demographics.
Restaurants are the biggest taxable sales per store, of any use, staff determined from those 13 piers. An average restaurant on a pier generates more than $900,000 of taxable sales, staff reported.
If it is to be used as a restaurant it can generate an annual taxable sales of between $1.2 and $1.6 million. With rent at seven percent of gross sales the estimated revenue to the city is $102,000 to $112,000 a year, according to staff.
The spot, previously occupied by Newport Pier Grill & Sushi, has been vacant for nearly one year.
"Nobody has been beating down my door saying they want to get into it and make it a restaurant," Curry said. "So perhaps there is a better use for it."
It should be something that serves the community, he added.
It would be important to show the Coastal Commission a program that included the same amount or expanded public access, Gardner said.
To best benefit the public would be to provide the greatest flexibility, he said, and that could be a number of things, including options that could fulfill the city's arts and cultural goals.
"It could be a number of things and I think the way we get tot the bottom of that is through removing it," Petros said.
Selich disagreed, demolishing the old building could present a number of challenges.
The council will revisit the issue at a later date.