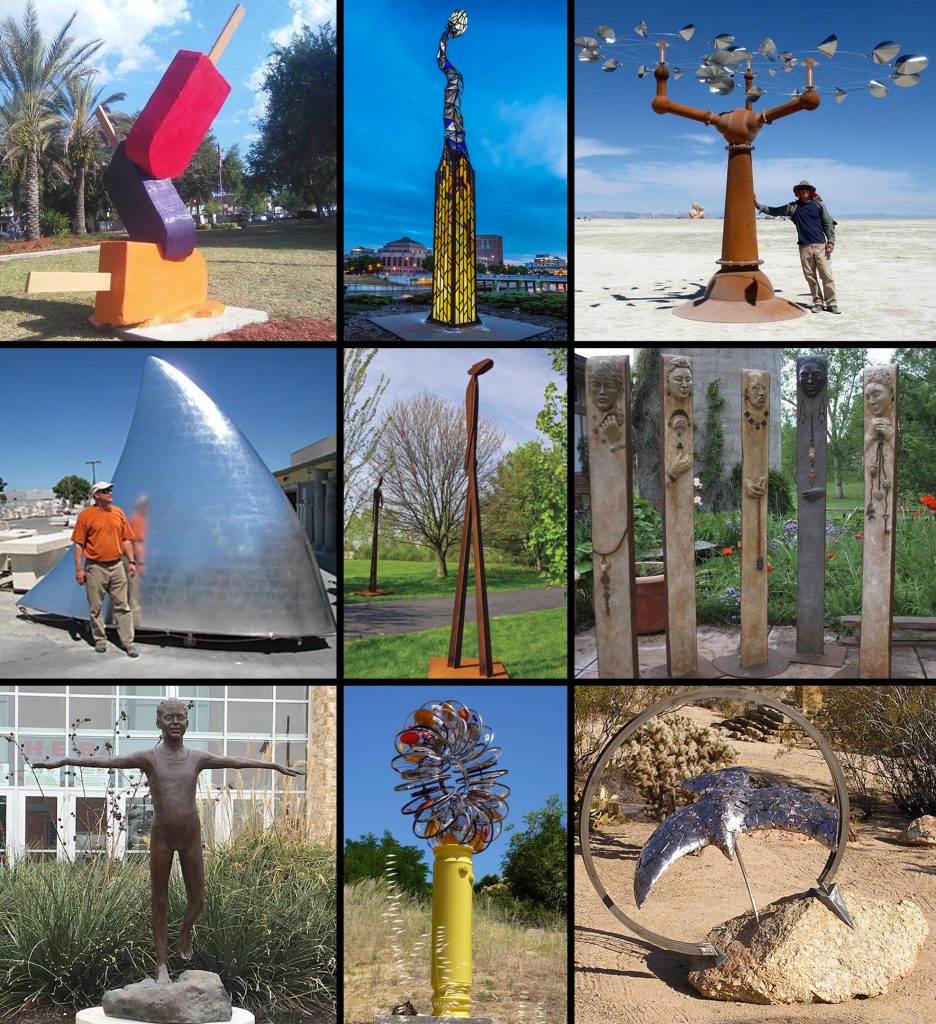 New sculptures are headed for the Newport Beach Civic Center Park.
On Tuesday, City Council approved the Arts Commission's proposed placement for nine sculptures and one alternate in the park by city hall. The works make up Phase III of the city's rotating sculpture exhibition and will be installed in October.
City Arts Commission co-chair Arlene Greer addressed Council, assuring them that each work demonstrates "artistic merit, durability, practicality, and appropriateness."
She also said that the selection of the works will appeal to a diverse audience of all ages.
"In essence, the city's Civic Center Sculpture Garden has become a museum without walls," Greer said.
Richard Stein of Arts Orange County and Professor Joe Lewis of University of California Irvine presented each work of art, along with a map of where each will be placed.
"This is a diverse group of works, including figurative, representational, and abstract," Lewis explained.
He also noted that three women and six men made up the group of artists, three of whom are from California. A number of the works, he pointed out, were made from recycled materials.
"The overwhelming majority of works selected for this phase were in the top echelon ranked by the public, so the public and the selection committee were pretty much on the same page," Lewis said.
"This body of work has whimsy. It's serious, it's thought provoking, it's a great cross section," he said.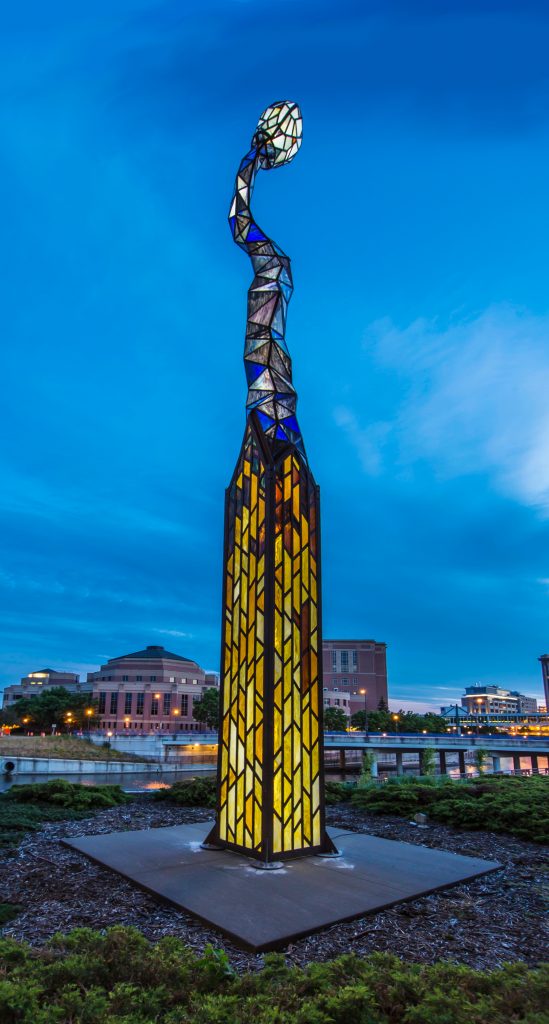 Burnt Matchstick garnered the most discussion from both council members and the public. Council member Will O'Neill said he thought the 40-foot illuminated piece might be better suited in the prominent location just to the left of the driveway into Civic Center. La Cage aux Folles, the large white sculpture that resembles a cage by Warren Techentinthe, has most recently been displayed there.
"Aesthetically, I think it would look nicer," O'Neill said.
Greer said that location was originally the committee's first choice for Burnt Matchstick's location. Tim Hetherton, Director of Library Services, said the location recommended by city staff was chosen "out of an abundance of caution" to nearby homes. By putting it close to the sidewalk, people would not argue that it was blocking views. Buildings are already in the same view plane.
Barry Allen, a resident who lives across near Civic Center, had several comments about the selected works.
"Who says this is art?" he asked City Council during the public comment period.
He also remarked that a matchstick doesn't look anything like Burnt Matchstick, but his main issue was the sculpture's size.
"The biggest problem is that it's 40 feet tall and the light is going to shine right at my house!" he stated.
O'Neill said that if Burnt Matchstick was in line with buildings and palm trees, it would not affect Allen and his neighbors. He moved approval of the proposed placements in the staff report, with the exception of the tall matchstick and Be Still and Know sculptures, which will switch places.
The motion carried unanimously 6 to 0. Councilman Jeff Herdman was absent.
Councilman Brad Avery said he thought the new rotation was off to a great start.
"Art is supposed to inspire a reaction," he said.
His council colleagues seemed to agree.
"It's becoming a real must-see… the pleasures and the beauty of our Civic Center Sculpture Garden," said Councilwoman Diane Dixon.
After the hearing, Stein said he was pleased with City Council's decision. The location decided on for Burnt Matchstick was one of three that the selection committee had considered.
The official reception for the new exhibition is scheduled for Oct 28.
For more information, visit newportbeachca.gov/government/departments/library-services/cultural-arts/sculpture-in-civic-center-park-exhibition.