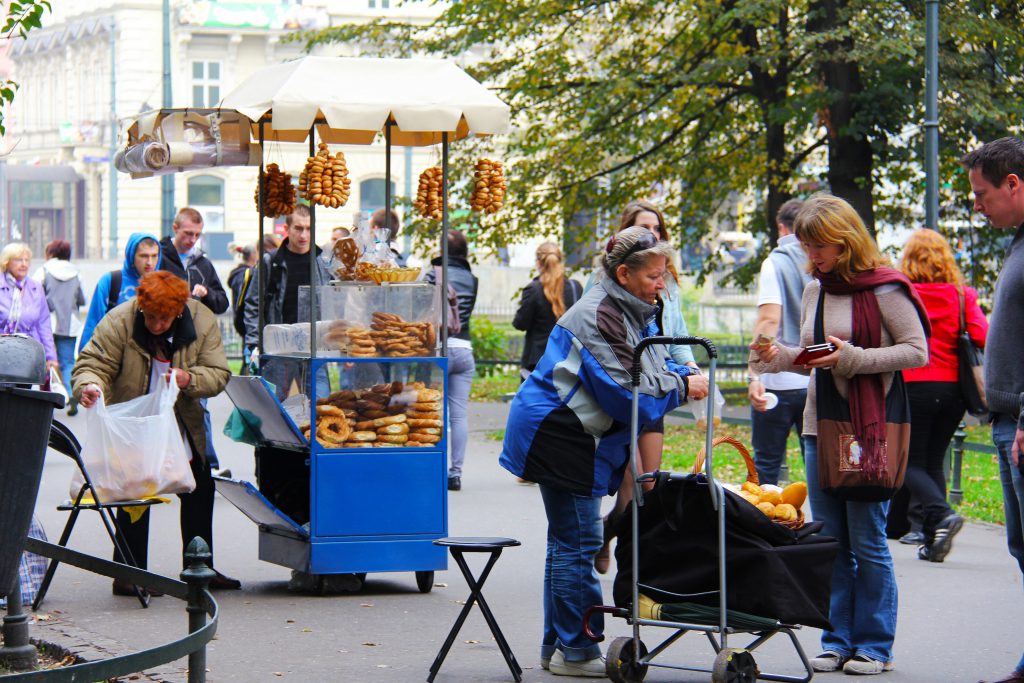 Vendors selling food and merchandise from non-motorized carts may soon pop up along Newport Beach sidewalks following a City Council decision this week, made in an effort to comply with the upcoming implementation of a state law, but still regulate them within city limits.
Council unanimously approved a sidewalk vending permit program on Tuesday that allows the movable merchants, but with heavy restrictions on where and how they conduct business.
The current municipal code bans using public property for commercial purposes, but Senate Bill 946, which goes into effect on Jan. 1, will allow street vending activity, provided that it complies with local rules and regulations.
It was passed in the context of "the entrepreneurial spirit of individuals trying to make a living," Community Development Director Seimone Jurjis said during Tuesday's study session.
Cities can still regulate street vendors if they have concerns about the "health, safety, and welfare of the public," he explained.
Since the city is obligated to set some regulations, or face sidewalk vendors in the city going unchecked, the most important thing is to collect feedback from residents and then tailor it accordingly, Councilman Brad Avery said during the study session.
"On its face, I don't think we're threatened by this," Avery noted. "I don't think it (will result in) people roaming the streets and all that. I'm sure a lot of residents are concerned, and rightly so, but I think it's going to work out just fine. We'll get it back [after trying the program out and collecting feedback] and tune it."
During Tuesday's study session, Council members asked staff about fines, language, permit display, hours, noise, specific locations, and more.
Council voted 7-0 on the ordinance detailing the program later that night during their regular meeting. It's a local law, so the state does not need to sign off on it, confirmed City Attorney Aaron Harp.
A sidewalk vendor is defined by the state as someone who sells food or merchandise from a non-motorized conveyance or from their person on a public sidewalk or pedestrian path.
"This is a new area for us," Harp said. "We've done our best to comply with what the state law requirements are and give people the most opportunity, while taking into account some of the high-density issues that we have. But I think this is probably going to be something we're going to need to roll out and then probably revisit at some point."
Locations that are prohibited outright include the Balboa Peninsula and Balboa Island boardwalks, east Balboa Boulevard (between Adams and A streets) in Balboa Village, Marine Avenue on Balboa Island, E. Coast Highway (between Avocado Avenue and Hazel Drive) in Corona del Mar, both Balboa and Newport piers, and the Civic Center.
Vendors are banned in these areas because of unique circumstances, like high pedestrian traffic, where a cart could cause an issue by blocking a portion of the path, City Associate Planner Benjamin Zdeba explained.
Alleys, parking lots, beaches, and 200 feet from police and fire stations are also prohibited.
Additional restrictions include prohibiting them from: Within 100 feet of other sidewalk vendors; within 100 feet of schools, places of worship, large general daycare facilities, or pubic marinas; and within 25 feet of fire hydrants, color designated curbs, ATMs, driveways or parking lot/garage entrances, any nonresidential building entrance/exit, and trash receptacles, bike racks, benches, or similar public use items.
There are code enforcement officers who would regulate the program, but it will be largely administered by the revenue department, Zdeba noted. Permits will be required to be in plain sight, he added.
With certain other restrictions, like cart size and minimum clearance area, they could be on sidewalks along 23rd and 22nd streets, portions of 20th Street, a small area at McFadden Square, around Adams, Palm, and Main streets, portions of both Grant Howald and Peninsula parks pathways, the Civic Center Park pathway, and portions of Avocado Avenue and MacArthur Boulevard.
Any sidewalk or path they are allowed on must be at least eight feet wide, Zdeba pointed out.
Zdeba also pointed out that it is allowed to have vendors "roaming" in residential areas throughout the city, as long as they have a minimum four-foot clearance. Stationary vendors are not permitted in exclusively residential areas.
Vendors in residential areas likely won't be an issue, Councilman Kevin Muldoon speculated.
"I don't suspect it's going to be very frequent," Muldoon said.
Although he doesn't foresee that happening, Muldoon suggested the topic return to Council if they see that problem arise, so, if vendors are coming into Newport Beach, they can place them in better suited areas where they can conduct business, but not bother residents.
Muldoon asked about possibly allowing vendors in portions of communal, city property locations, like the Civic Center. He also asked about other library branches and Oasis Senior Center, which Jurjis confirmed they are allowed, but are restricted to 100 feet away.
"If we're going to have more opportunity for roaming vendors, I think that there are places where it will be well suited," Muldoon said. "I'm a little puzzled. If they are going to be in our city, I'd rather them be at already public locations where people gather and perhaps would want a meal, than going down residential streets."
City watchdog Jim Mosher pointed out that prohibiting street vendors at the Civic Center, which staff rationalized because of its uniqueness and the Emergency Operations Center, might have an unintended consequence of banning vendors from events, like the Concerts on the Green. He also noted that food trucks, although prohibited in the city charter, often come to events at the Civic Center.
"Are we planning to have more laws that we just ignore when we don't want them?" Mosher asked. "Or should this be thought out more carefully?"