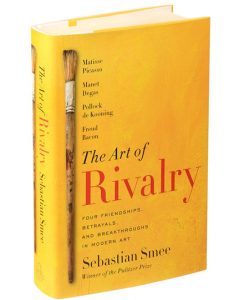 The Newport Beach Public Library Foundation is preparing to kick-off their annual Library Live series, and while always providing patrons with the opportunity to hear from world-class speakers right in their own backyard, this year, the foundation has something extra special up its sleeve.
As the journalism and literary worlds mark the upcoming centennial of the coveted Pulitzer Prize, the NBPL has joined with the Pulitzer Prize Centennial Campfires Initiative and the Federation of State Humanities Council to host a series of "Campfires."
Designed to "focus on journalism and the humanities, to imagine their future and to inspire new generations to consider the values represented by Pulitzer Prize-winning work," these campfires are an independent series of events being held all across the country in appreciation of this staggering influence.
For their part, the NBPL is presenting this season's Library Live series, which includes Pulitzer-winning writers, thereby continuing their well-established tradition of making elite lecturers accessible to their patrons here in Newport.
Up first is Sebastian Smee, art critic for the Boston Globe. As the 2011 Pulitzer winner for Criticism, Smee was recognized "for his vivid and exuberant writing about art, often bringing great works to life with love and appreciation." Adding this award to his previous status as a finalist in 2009 has cemented Smee's position as a preeminent voice in the art world.
Now, Smee comes to Newport to discuss his recent book, "The Art of Rivalry: Four Friendships, Betrayals, and Breakthroughs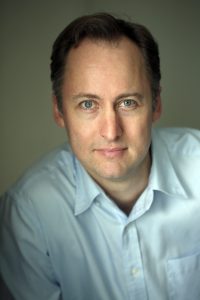 in Modern Art."
Not content to pen just another run of the mill art history book, Smee instead examines four sets of friendships whose rise and fall can be attributed, at least in part, to creating an atmosphere that bore incredible creative fruit.
Profiling the relationships between Manet and Degas, Picasso and Matisse, Pollock and de Kooning, and Bacon and Freud (Lucian, not Sigmund,) Smee combines his knowledge of art history with a bit of psychology, displaying the need of a counterpart to spur one on to their greatest potential.
In the book, Smee says, "There is, I believe, an intimacy in art history that the textbooks ignore…the idea of rivalry (the book) presents is not the macho cliché of sworn enemies, bitter competitors, and stubborn grudge-holders slugging it out for artistic and worldly supremacy. Instead, it is a book about yielding, intimacy, and openness to influence…"
"For these kinds of relationships are inherently volatile. They are fraught with slippery psychodynamics, and (are) difficult to describe with any kind of historical certitude. Nor do they often end well. If this is a book about seduction, it is also a book about breakups and betrayal."
As Smee looks at these complex relationships, he displays how opposite sides of the same coin – either the quest to outshine a competitor, or the desire to prove to the same one's worth to be considered alongside them – can create the drive necessary to turn a charcoal drawing, as it were, into a timeless diamond.
Lovers of art, or those simply eager to declare their allegiance to either Team Manet or Team Degas won't want to miss this incredible opportunity to hear Smee's observances first-hand.
Appearing on Wednesday, October 12, at 7 p.m. at the Newport Beach Public Library, Smee's lecture will be presented in partnership with the Orange County Museum of Art. Tickets are $30 each, or $25 for Foundation members.
In addition to the lecture, the evening will also feature light refreshments, and well as book sales accompanied by a book signing. Tickets are required, and may be purchased by visiting nbplfoundation.org.