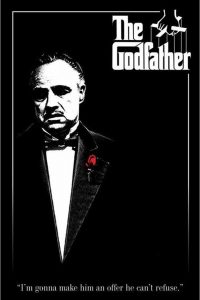 Often imitated yet never topped, Francis Ford Coppola's 1972 cinematic masterpiece "The Godfather" is considered one of the greatest, most influential films ever made. 
The saga of the Corleone family and their rivalry with other New York crime families between 1945 and 1955 starred Marlon Brando as Don Corleone, with a supporting cast that included Al Pacino and James Caan.
The film won three Academy Awards, including Best Picture, while the iconic score won a Grammy Award for composer Nina Rota.
"'The Godfather' is an all-time masterpiece, and has one of the most cherished scores," agreed conductor and composer Justin Freer. "Nina Rota was a true child prodigy, and one of the greatest composers of his time."
Freer loves "The Godfather" soundtrack so much that he's bringing the film to Segerstrom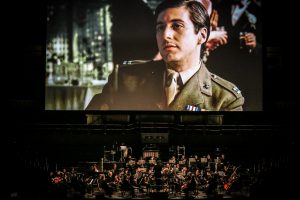 Center on Oct. 1 for two screenings, with a twist: Rota's score, accompanied by the film's traditional Italian folk music and jazz, will be performed live by a symphony orchestra conducted by Freer while the film is simultaneously shown in high definition on the big screen.
Freer is the perfect person to conduct "The Godfather." He was born and raised in Huntington Beach, and attended Edison High School. Coincidentally, so did I, although we were a few years apart. I played violin in the Edison orchestra, while Freer played trumpet in the wind ensemble and marching band.
After Edison, Freer earned composing degrees from UCLA, and began composing for
films, orchestras and jazz bands. He also began conducting, and has appeared with renowned orchestras throughout the world.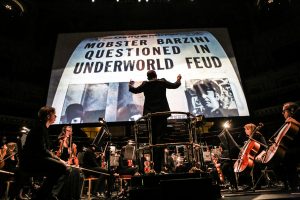 Among his lengthy list of credits and projects is founder and president of CineConcerts, a company dedicated to the preservation and concert presentation of film, TV and media music.
Freer has produced, curated and conducted full length music score performances live with film for such titles as "Gladiator," "Breakfast at Tiffany's," "It's A Wonderful Life," and most recently "Harry Potter and the Sorcerer's Stone," which he'll bring to Segerstrom Center in November.
Freer said that "The Godfather" is an opportunity for audiences to immerse themselves in the music.
"You have to see it to believe it," he said. "I hope it helps people to see how powerful music is in films. If we've done that, we've accomplished our goal."
"It's a shared experience, not like watching it in a movie theater. Here, you're surrounded by thousands of people, and you understand how communal this experience becomes. It's fascinating to hear from the podium what people are cheering for and laughing at and crying for."
You can cheer for "The Godfather" on Oct. 1 at 1 and 7:30 p.m. Tickets start at $49. Visit SCFTA.org or call (714) 556-2787.