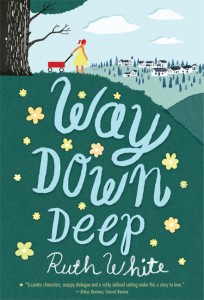 Today, I worked at the book fair, a job that I gladly sign up for every year. Aside from ringing up purchases, and bagging books, my duties also include putting my rusty math skills to good use calculating tax for grade-schoolers (whose parents never remember to budget for the extra eight percent,) and steering the parentless shoppers towards the actual book section, and away from the four dollar glow-in-the-dark alien erasers.
Once my own child was convinced to leave behind the "Guaranteed to work" crystal growing kit, and walk past the secret spy pen that never fails to be all dried up inside, we managed to find some books which I hope will leave a longer-lasting impression than the fruit scented highlighter set.
As a newly minted fourth grader, Luke chose both for story content and for fun. Here are a few titles that made it into our bag:
 "The Lemonade Wars" by Jacqueline Davies – In this middle grade novel, about-to-be fourth grader, Evan, finds out that his super-smart younger sister Jessie will not only be skipping third grade, but will also be in the same class as he will. In a wave of competition, the siblings decide to set up rival lemonade stands, battling to see who can earn the most money.
Evan has great people skills, but isn't so hot in the math department, and Jessie excels with numbers, but struggles to relate to people. This highly-relatable book deals with real-life issues kids face such as sibling rivalry, determining right from wrong, and embracing one's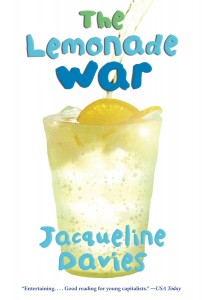 own strengths and weaknesses.
"Way Down Deep" by Ruth White – In the summer of 1944, toddler Ruby Jane appears on the courthouse steps in Way Down Deep. WV. Deciding that "if Ruby's people were dumb enough to lose something as valuable as a child, then finders keepers, losers weepers," the town decides to take Ruby in. For ten years, Ruby is cared for and loved by Miss Arbutus, owner of the local boarding house, who receives plenty of help with her charge from the loveable, albeit eccentric townsfolk.
When Ruby is twelve, a new family comes to town, bringing with them clues about Ruby's origins. After discovering her "real" family, Ruby travels to the top of Yonder Mountain to reunite with her people, but along the way, discovers what really makes a family.
"Mythical Monsters:  The Scariest Creatures from Legends, Books, and Movies" – this Scholastic book, edited by Chris McNab, provides the 411 on the creatures of legend and folklore. If you ever wondered where the story of the Chupacabra came from, or if the Loch Ness Monster is simply the stuff of legend, this book is for you.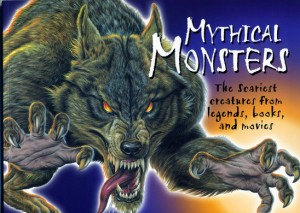 Ranking as Luke's top-choice this year, this is a fun book to sit and flip through. Both of my younger boys enjoy this book, as well as the first volume in the same series, as they allow them to discover the mythology behind the creatures we most love to fear.
The book fair is always a great time to encourage a love of literacy. By allowing our children to shop for themselves, and make their own selections, we are giving them ownership of what will hopefully be a lifelong journey with books.
With these titles and several others added to our shelves, Luke has plenty of options to keep him occupied for the next couple of months. Plus, we may or may not have adopted – just one – green alien eraser.
Edie Crabtree is an avid reader and the mother of three active boys.  She can be reached at [email protected].