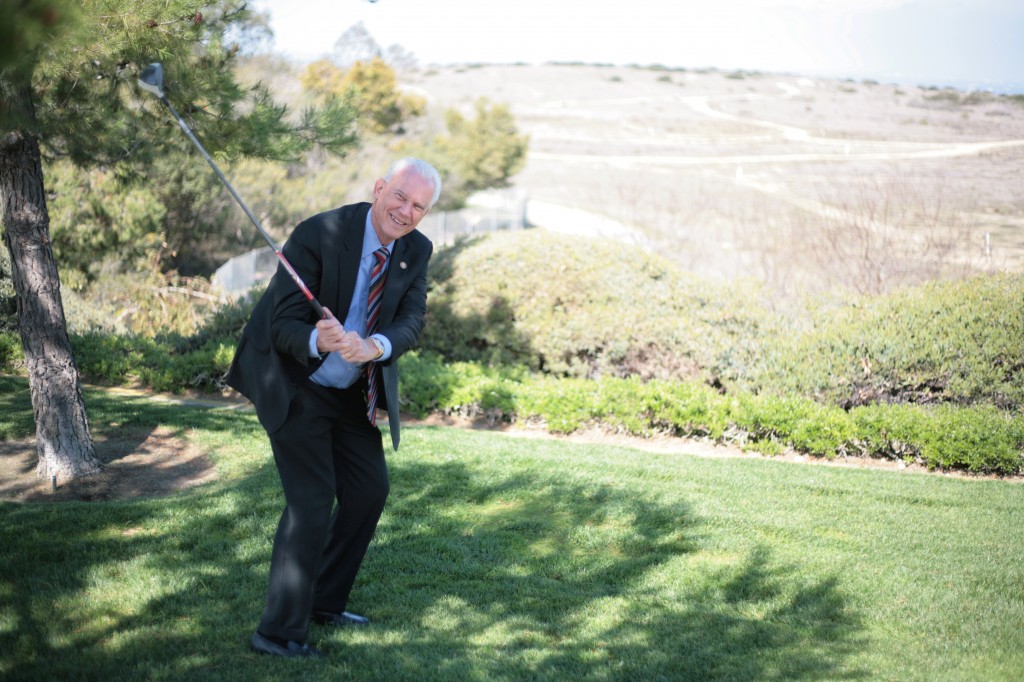 Newport Beach golfers may be interested in the Orange County Board of Supervisors agenda on Tuesday, as they tee off on the long-awaited Coyote Canyon golf course project.
County staff is recommending the board select Chapman Investment Company LP and Guardian Investment Capital, LLC, as primary for lease and development of the closed Coyote Canyon landfill located at 20661 Newport Coast Drive in Newport Beach. The item lists TAIT & Associates, Inc., as the alternate.
The landfill is currently reserved as open space with approximately 123.5 acres set aside as coastal scrub habitat for the California gnatcatcher. Approximately 205 acres of the landfill is available for leasing and potential development.
The major components in the Chapman proposal include: An 18-hole short course, "high end" practice facility and entertainment venue, PGA Tour golf academy, double-ended double deck driving range, open-air bar and grill, and more.
Inside the approximately 16,000-square-foot clubhouse will be a grand ball room and a food court with a patio.
Chapman's proposed plan also incorporates a "fast play" golf course, and has an emphasis on youth golf, opportunities for corporate and public meetings and events, and a "science-forward design," according to the OC staff report.
Selection of a developer will allow the county staff to begin agreement negotiations for a proposed golf facility that will be compatible with OC Waste and Recycling's ongoing landfill gas collection and post-closure maintenance activities while maximizing lease revenue for the county. The agreement would return to the board for final approval.
Former Newport Beach Mayor Rush Hill made it one of his initiatives in 2014 to build an affordable public golf course at the old Coyote Canyon Landfill site. He was enthusiastic about the project and thought a golf course would fit well on the land.
"I'm looking forward to teeing off," Hill said at the time.
Hill wasn't the first person to have the idea though, it has been zoned for a golf course use for many years.
Coyote Canyon Landfill is a former 395-acre Class III municipal solid waste landfill that operated between 1963 and 1990.
Orange County Waste & Recycling implemented site closure activities between 1990 and 1995. In 2006, the landfill and adjacent land were transferred to the county, along with maintenance responsibilities.
Although the county values the potential for revenue, their "first and foremost commitment is to comply with all applicable regulatory requirements for closed landfills."
The meeting will start at 9 a.m. Tuesday in the board hearing room in the civic center in Santa Ana.