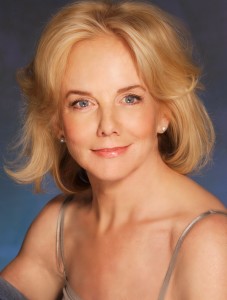 Small cast plays can offer big theatrical rewards, especially when the plays are from the pens of noted writers. Such is the case with the current productions at OC's two largest theater companies.
Laguna Playhouse
One-person plays have become all too common, so it's refreshing when a solo work comes around that is decidedly uncommon.
Author Joan Didion wrote her autobiographical book "The Year of Magical Thinking" in 2005 about the death of her husband, John Gregory Dunne. The book became an instant classic, won the 2005 National Book Award for Nonfiction, and was a finalist for both the National Book Critics Circle Award and he Pulitzer Prize for Biography/Autobiography.
In 2007, Didion adapted her book as a one-woman theater piece; Vanessa Redgrave starred in the play's Broadway debut that year.
The play detail's Didion's memories of her husband's death as they were about to have dinner, and how she coped with grief and loss in the year after he died.
The title of the play (and the book) is a reference to thinking that if someone hopes for something enough, events can be avoided (in the play, Didion tells of her moments of magical thinking, including not wanting to give away her husband's shoes because he would need them when he returned).
Laguna Playhouse is staging "The Year of Magical Thinking" through Nov. 2, starring Linda Purl.
Fans of "Happy Days" will remember Purl as playing Ashley, Fonzie's fiancée, but she's also starred in over 40 made-for-TV movies and she played Charlene Matlock on "Matlock." She's starred in numerous plays on Broadway, off-Broadway, and regionally.
For tickets, visit LagunaPlayhouse.com.
South Coast Repertory
David Ives first gained national attention with "All in the Timing," an evening of six short humorous plays that premiered off-Broadway in 1993 and has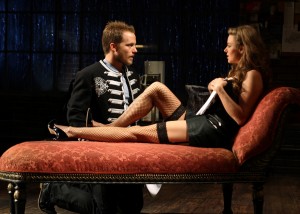 gone on to be produced at theaters around the country.
His most recent play, "Venus in Fur," currently on view at South Coast Repertory through Oct. 26, is an adaptation of Leopold von Sacher-Masoch's 1870 erotic novel "Venus in Furs."
It's a two-character piece that's essentially a play within a play. Set in New York, it deals with a director (Graham Hamilton)who's been unable to find the perfect actress to play Vanda, the main character in his adaptation of "Venus in Furs." Suddenly, the perfect actress (Jaimi Paige) shows up—but is she perfect, or perfectly dangerous?
Ives' adaptation of a play featuring a character adapting the same play is exactly the kind of quirky comedic concepts that seemingly flow with ease from Ives' mind.
The New York Times called the play "90 minutes of good, kinky fun."
For tickets, visit SCR.org.