Newport Beach Film Festival's theme this year is "Know New Art." As one of the many volunteers who reviewed and rated festival submissions, I watched a lot of new art (about 50 shorts and documentary films).
Some of it was good, some not so much. Occasionally a film stood out as festival worthy, but only about 10 percent of the films submitted get accepted to the festival (none of the ones I watched made it in), which means the 350 films in this year's festival are truly exceptional and worth seeing.
After perusing the film festival listings, watching numerous trailers, and talking to Festival filmmakers, I've made a list of new cinematic art that stands out.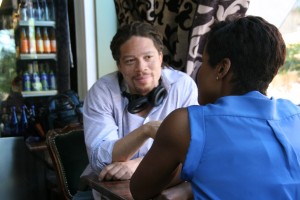 Somewhere in the Middle / April 24 & April 30
After an email conversation with producer Gabriel Sedgwick, I became intrigued with "Somewhere in the Middle" for several reasons. This drama about four lovers who collide into each other's lives as one marriage morphs into intertwining affairs was partially funded through a Kickstarter campaign that raised more than $100,000. And according to press material, the film went through a year-long improve process, during which the actors and director mutually crafted an ensemble drama. In 2012, Director Lanre Olabisi and six actors began meeting weekly to create mutual narrative improvisations, including character backstories. Once the improvs were complete, Olabisi took the collective material and reshaped it into a more traditional screenplay format. It's a fascinating concept, and judging from what I watched in advance, it's a well-acted, well-directed film that deserves attention.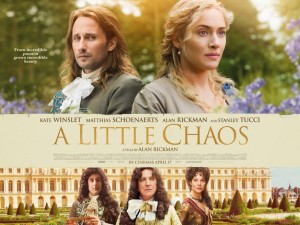 A Little Chaos (UK Spotlight) / April 24
Directed by Alan Rickman and starring Rickman, Kate Winslet and Stanley Tucci, "A Little Chaos" is a period piece about a landscape designer, selected to construct the opulent King Louis XIV's garden at Versailles, who is drawn into battle both professionally and romantically with the king's chief architect. This has gorgeous costumes and cinematography, and a terrific cast.
Art House / April 29
This documentary about 11 American artists and their handmade homes looks intriguing in that, according to the films description, "each home displays individualistic expression, going deeper than the houses' physical attributes."
Blood Sweat and Beer / April 24
This documentary about four entrepreneurs who launch a pair of breweries is more than a look at the craft beer industry. As the press info states, "In the once-thriving town of Braddock, PA the Gentlemen Beer Company gives new hope of business and community to the deserted town, while on the boardwalks of Maryland the Shore Billy Brewing Company faces a trademark lawsuit that could leave the brewery completely destitute." Not your average cinematic brew.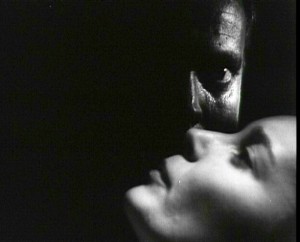 Othello / April 26
Orson Welles created what is arguably the greatest American movie ever made: Citizen Kane (no argument from me—I agree). This auteur director/actor had a maddening career that ranged from brilliant cinematic achievements to filmic oddities. Othello, made in 1952, falls somewhere in between. Wells directed and plays the title character in this film that was shot while Welles was in exile from the United States.
Pearly Gates / April 26 and April 27
Not many people make movie musicals, so this is worth a look just for that, but the plot is also intriguing. Richard Whiner has three months to live, and is desperate to create a legacy and give his life meaning in this comedic musical about wanting to be remembered and learning that the only way to truly live on is in the hearts and minds of those around you.
Spiral Bound / April 30
This documentary's description alone is weighty stuff: An unlikely union of eight creative high school students from a youth development program and a group of liberal arts college students leads to a movement to seek social justice not only in the public school system but also in the higher education arena. Both groups learn the power of the arts in giving a voice to those who need it the most, including themselves.
The Pristine Coast / April 28
An environmental film with a hot topic: Wild fish populations from California to Alaska have been declining since the late 1970's, the same time frame in which the open net fish farm industry began to operate in marine waters. When declines in wild salmon coincided with increases in sea lice populations, incubated on these farms, one woman took notice. The diseases spread from fish farms can be linked to the crash of many fish species in the Pacific and Atlantic oceans, the loss of which has impaired the carbon fixing function of the oceans making open net pen fish farming a major contributor to climate change.
The True Adventures Of Raoul Walsh / April 25 and 29
As a former film major and a history of cinema aficionado, I have great appreciation and respect for filmmaker Raoul Walsh, who made more than 150 over a six decade career. He was a man's man, a director's director, in the classic Hollywood sense. He made action movies and films about solitary heroes and heroines on the run, but Walsh was not known for talking about his own life. This documentary promises to reveal it.
Becoming Bulletproof / April 28 and 30
After reading the description of this documentary and watching the trailer, I was instantly taken with the concept: "A group of people from all over America living with disabilities unite to take part in the singularly ambitious goal of producing an authentic, independent Western. These inspiring individuals serve as both the cast and crew in the production and excel in their amazing roles as translators of the human experience, both on the screen and in life." A heartfelt and captivating film.
MA/DDY / April 29
MA/DDY was produced as a part of the 2014 American Film Institute's Directing Workshop for Women, and features a gender non-conforming protagonist in a starring role. According to director Devon Kirkpatrick, "The story of 'Ma/ddy' essentially re-defines preconceived notions of the "single mother" and what it means to be a parent in an evolving society in which gender identity is less binary."
Shooting the Musical / April 28
At last year's Newport Beach Film Festival, Joel McCarthy's documentary "Taking My Parents to Burning Man" (made for $10,000) had two sold out screenings. This year, McCarthy returns with an even lower budget film: "Shooting the Musical," made for $5,000. This dark, comedic mockumentary with a sprinkle of musical is about film school grads who attempt to make the most controversial film of all time. The film was shot on evenings and weekends while the cast and crew continued working other jobs. Everyone volunteered their time and talents to make the movie.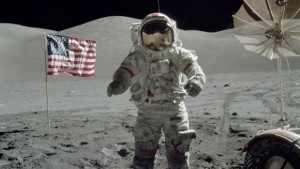 The Last Man on the Moon / April 25, 27, 29
This documentary about Apollo astronaut Eugene Cernan, the last man to walk on the moon (in 1972), looks to be a riveting 95 minute film. This is the first time Cernan has shared his story, via home movies, scrap books and stories. Capt. Cernan will be at the April 27 screening.
 For information on these films, including screening times and locations, visit NewportBeachFilmFest.com.