A new salon in Corona del Mar offers a lot more than just a shave and a haircut.
Husband and wife team and CdM residents, Metin and Ashleigh Serdan, envisioned a boutique salon with a high-energy New York vibe, incorporating modern style and a clean environment, partnered with friendly staff, an inviting atmosphere, and a unique line of products and variety of services.
Out of all that came Ashtin Salon.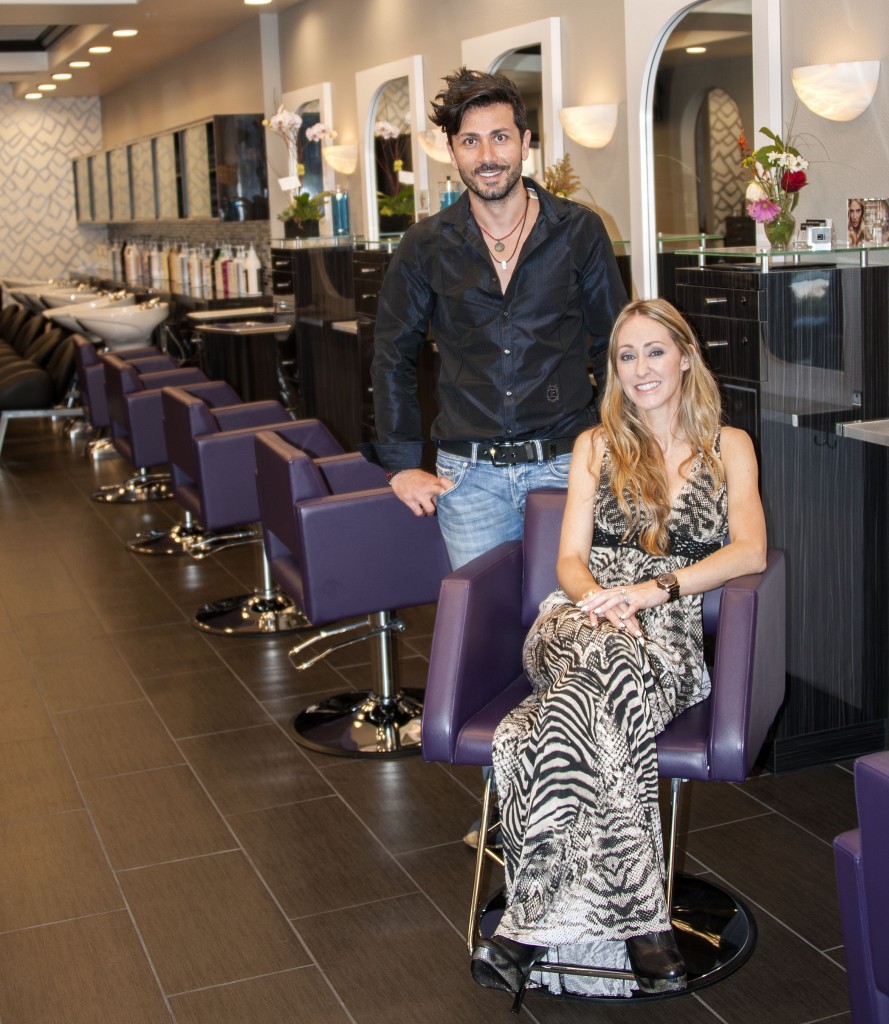 "We wanted to make a difference in the area," Metin Serdan said.
Ashtin is a "one stop beauty emporium offering all hair-related services and products as well as a professional staff of make-up, manicure and pedicure service professionals," according to a press release from the salon.
The salon turned out exactly how they envisioned it, they agreed.
"We put a lot of work and time," into it, Metin Serdan said.
The couple bought the salon in October 2012 and remodeled the entire shop. The place looks completely different than it did before, he added.
They've been open to the public since Memorial Day weekend.
On Aug. 8, the salon was crowded with nearly 300 people for the grand opening celebration.
The 2300-square-foot location includes numerous hair stations, nail services, make-up, waxing, eyelash services, underground and street parking, and competitive pricing for higher end salons.
Their goal was to give clients the best possible experience.
They assembled a team of friendly, helpful and skilled beauty professionals.
It's also important to them to educate the client, they agreed, so that they are able to recreate the look at home.
Metin Serdan also takes pride in how clean the salon is, he added.
It's also unique that they are a L'Oréal salon, he explained. Ashtin carries upscale products that aren't offered at many salons, he continued. The kerastase treatment products are phenomenal, Ashleigh Serdan added.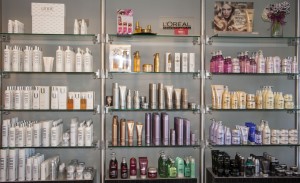 "That's a tool for having the best hair… having beautiful hair," Metin Serdan said. "We'll make it happen by using the right products."
Using the right product is key, he noted.
Another interesting aspect is that they channeled the energetic, positive atmosphere found at boutique salons in the Big Apple.
"We go to New York a lot," she explained. "We love the salons there. So we wanted that high energy of the New York vibe in Orange County. I feel like we've definitely fulfilled that."
All of this sets them apart from other salons, the couple agreed.
Owning a salon has been a dream for both of them since they started in the industry, Ashleigh Serdan said.
Both are knowledgeable in the area of hair design and beauty, with Metin Serdan having about 24 years experience and Ashleigh Serdan with 15 years.
"With our combined knowledge, we just thought, 'Let's open this salon and give this a whirl,'" Ashleigh Serdan said.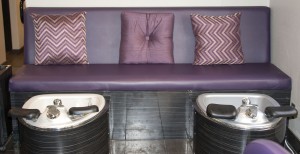 He specializes in color and cutting. Trained in Istanbul, he has traveled all over Europe fine-tuning his technique and learning new styles. He moved to the U.S. about 10 years ago and has worked his way up to owning Ashtin Salon.
She also specializes in color and cutting. She was trained at Vidal Sassoon in Santa Monica and has continued her education throughout the years by keeping up with modern trends and new styles.
Together, they make quite a team.
They hope to expand some day and create brand for Ashtin, they said.
"We're very excited about the outcome so far," Ashleigh Serdan said. "Definitely looking forward to our future with the salon."
Ashtin Salon is located at 2600 E. Coast Hwy., in Corona del Mar. For more information, visit ashtinsalon.com or call (949) 721-8767.