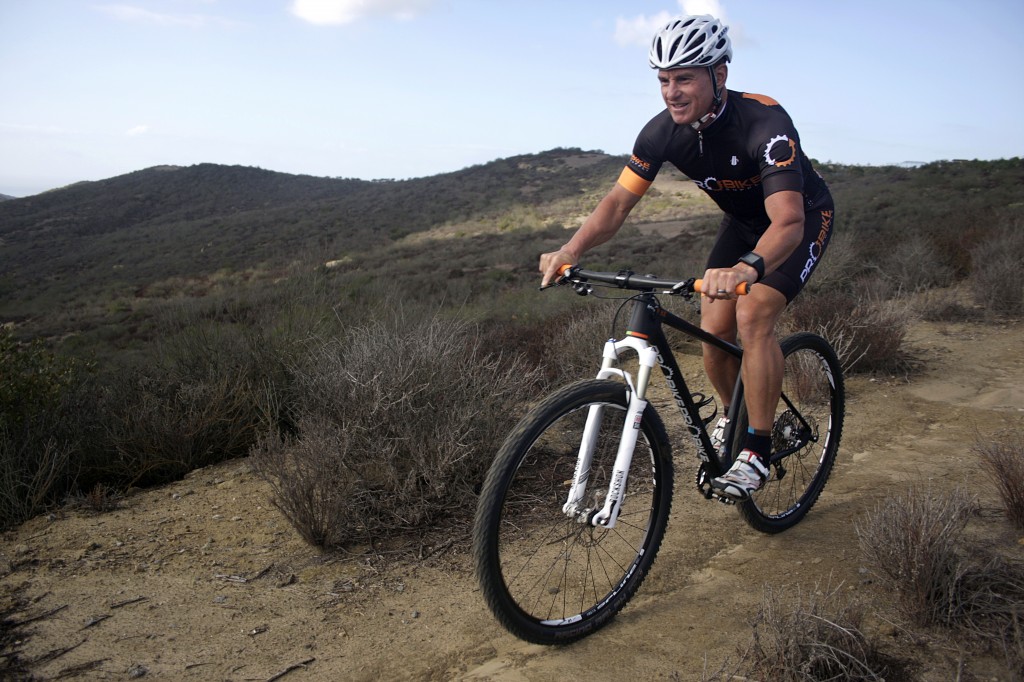 George Vitolo will be cycling for a cause in an all-day race next month.
The 47-year-old Laguna Beach man will be competing in the 12 Hours of Temecula endurance mountain bike race on Nov. 9.
Newport Beach-based Pro Bike Supply has sponsored Vitolo and helped provide him with a high quality bike that will be auctioned off after the race. All proceeds will go to the Joy Jars project for the Jessie Rees Foundation, a local childhood cancer foundation.
"The reason I pick the longer (races) is because usually the people the charity (supports and helps) are suffering in some way," Vitolo said. "When you're riding you kind of think of those things."
So in turn, he can suffer a bit to do his part to help, he said.
"This is the way I can give back," he added.
"I like that it's something around cycling, it's going toward a good cause, and local to the Orange County community," said Pro Bike Supply owner, Mark Cohen. It's about giving back and supporting causes in the community, he said.
The charity was inspired by 12-year-old Jessie Rees. She fought two brain tumors for ten months and two days before passing on Jan. 5, 2012.
During her battle, Rees wanted to spread love and hope through her Joy Jars and her Never Ever Give Up message. Joy Jars are 64-ounce plastic jars filled with toys and activities that are given away to children fighting life altering medical illnesses across America in homes and hospitals.
Vitolo's wife knew Jessie Rees and encouraged him to race for the charity. It's "heart wrenching" to see the kids fighting these illnesses, Vitolo said. And the jars really do bring joy, he added.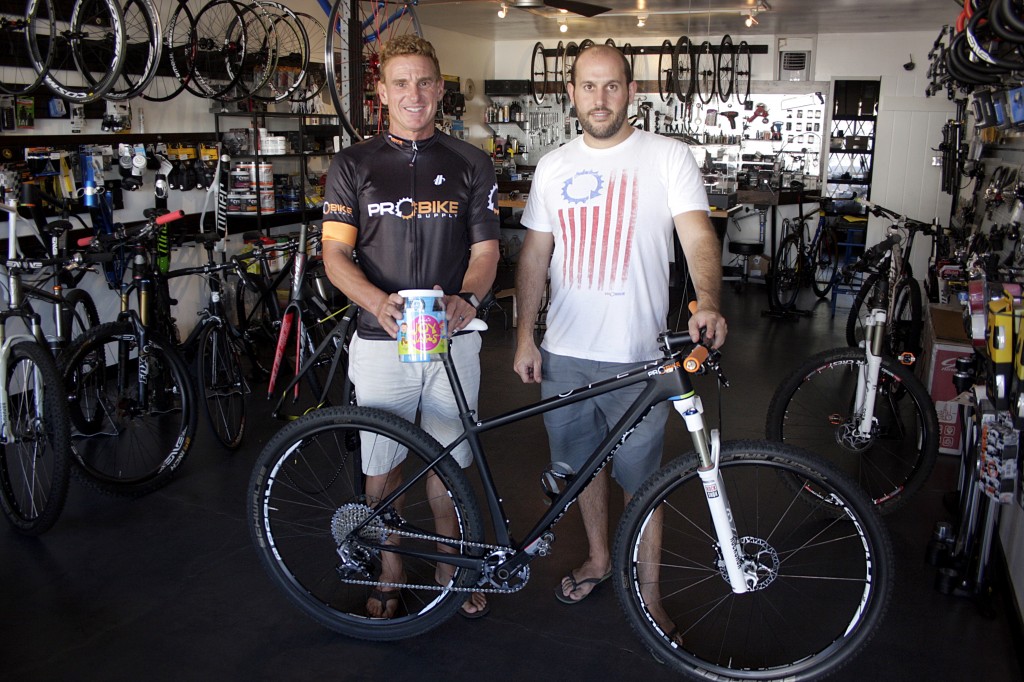 Vitolo approached Pro Bike Supply with idea of the charity race and Cohen quickly came up with ideas of how to help.
Soon Cohen brought the idea to Open Cycle, a company that designs high-end bikes, equipment and gear, that Pro Bike Supply had recently started working with.
"They were very excited," Cohen said.
.
"Then we built up George (Vitolo) a bike that would be perfect for endurance racing," he continued.
It has the newest drivetrain available, Cohen explained, which has recently changed from two gears in the front by 10 gears in the rear to one by 11.
"It's a major shift within cycling," he said
It's lighter and more efficient, Vitolo said.
Vitolo normally rides a 14-year old titanium mountain bike, so this bicycle is a huge step up, he said.
"It's like going from a Volkswagen to a Ferrari," Vitolo said. "It's definitely improved my riding skills already."
It's the lightest production carbon fiber mountain bike frame, Cohen said. It's lightweight, he said, and yet still very stiff, which is exactly what riders want in mountain biking, he added.
The bike is worth about $8,000, Cohen said. It will be listed on eBay the Monday following the race, Vitolo said.
Open Cycle also subsidized some of the costs of the frame.
Shoreline Ambulance of Huntington Beach is also a sponsor of Vitolo.
The race is a nine mile loop around Vail Lake. Cyclists will race from 9 a.m. to 9 p.m., trying to complete as many laps as possible. The most laps wins.
"It's a test of endurance and a challenge for yourself," Cohen said. "It's very physically taxing."
Vitolo hopes to hit 100 miles as his personal goal.
It's the biggest thing he's ever done on a bike, he said.
For encouragement, he refers back to Jessie Rees' message of support: Never Ever Giving Up (NEGU)
"My thought process during the race is going to be not to give up," Vitolo said. "I'm going to go as physically hard as I can for as long as I can."
For more information, visit crowdrise.com/pedalfornegu/fundraiser/georgevitolo, negu.org, probikesupply.com, and socalendurance.com.