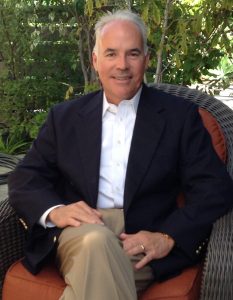 Dr. Dana Rockey and Peggy Anne Rockey RN have introduced Healthy Lifestyle & Nutrition Coaching, a new service at their Newport Beach dental practice, Dana Rockey DMD.
Peggy Anne Rockey RN will head up the new division of the practice that offers healthy lifestyle and nutrition coaching services to both dental patients and non-dental patients. Peggy has worked as a Registered Nurse and health care consultant for 30 years. Her goal is to help people live a healthy lifestyle and experience a better quality of life.
"We have a nutrition crisis in America that is being disguised as a health crisis," said Peggy. "People are eating large amounts of junk food that leads to serious health problems in childhood and adulthood. Poor eating habits put adults at risk for serious illnesses, including diabetes, cardiovascular disease, some cancers including breast and colon cancer, and all of the "itis" illnesses, including arthritis, colitis and bronchitis."
"Our bodies function best when they are well nourished," she added. "Choosing the right
foods can improve your health. We don't need to let our health issues control us."
The addition of the Healthy Lifestyle & Nutrition Coaching coincides with the one-year anniversary of Dr. Dana Rockey DMD opening his dental practice in Newport Beach.
Dr. Rockey noted that his approach to dental care and the healthcare of his patients has changed toward a wellness-focus that includes a whole-person view of patients and incorporates nutrition into health care of patients.
"Healthy nutrition is the number one determinant of a person's health, by far, over factors like exercise," said Dr. Rockey. "With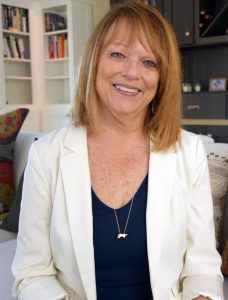 recent scientific discoveries, break-throughs in technology, and through my experience observing how nutrition plays a key role in healing the body, I'm dedicating the rest of my career to helping people to make the rest of their lives, the best of their lives – though better health. It's my profession and my purpose, which I enjoy immensely."
In addition to wellness-based dental services, patients can get one-on-one coaching as well as participate in programs and workshops to help them take charge of their health, prevent disease, avoid disability and spend money on something other than doctor visits.
Healthy Lifestyle & Nutrition Coaching programs and workshops are tailored for expecting parents, young families with young children, 45+ "Prime-Timers" who are in the prevention mind-set and those in the repair mode.
"For participants, this program is about investing in their personal health plan and making health a lifestyle," noted Peggy. "This is not about a fad, diet or weight loss program. People can work to proactively save their health, and even make health their hobby."
For more information, visit danarockey.com/healthy-lifestyle/