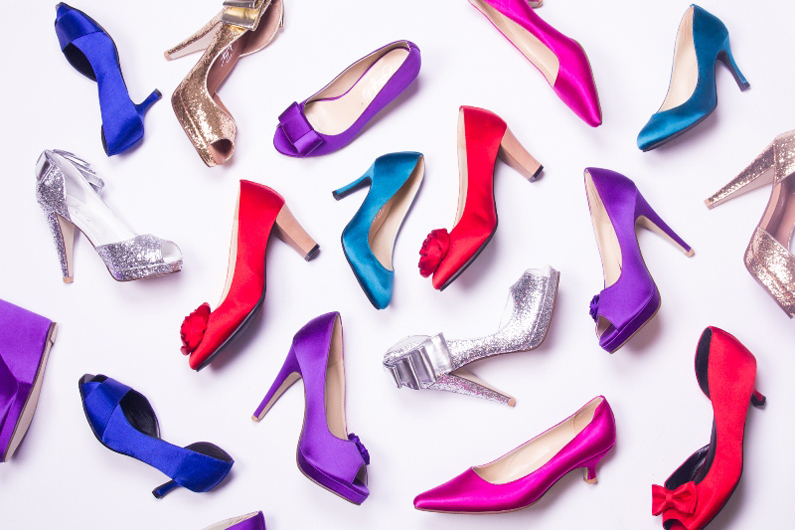 Ready to design your own shoes? Now you can at Nordstrom Fashion Island.
Shoes of Prey, a global retailer founded in Australia in 2009 to enable shoppers to design their own shoes in the exact style, color and fit that they desire, opened last month at the Fashion Island Nordstrom with a special kick-off party hosted by Shoes of Prey Brand Ambassador Janie Bryant.
Bryant's second capsule collection for the brand launches this spring. During the VIP celebration, attendees had the opportunity to create their own shoes while enjoying beverages and hors d'oeuvres.
Shoes of Prey is a global, multi-channel retailer founded in Australia in 2009 to enable
The Shoes of Prey "Design Your Own Shoes" studios at Nordstrom will bring the creativity of Shoes of Prey to life for the customer. Within the Nordstrom studio there will be iPads featuring the 3-D online shoe designer allowing customers to create their own shoes selecting the style, colors, materials, heel height and embellishments.
Customers can mix and match over 170 materials including premium snakeskin, fish skin, silk, suede, plus a variety of leathers, including vegan materials.
A range of fits and sizes from 2½ to 15 including half sizes are also available.
Shoe Stylists will be available to guide customers through the design process. Every pair of shoes is made to order and customers may pick up their shoes at Nordstrom or have them directly shipped to their home in four weeks or less.
For more information, visit ShoesOfPrey.com.