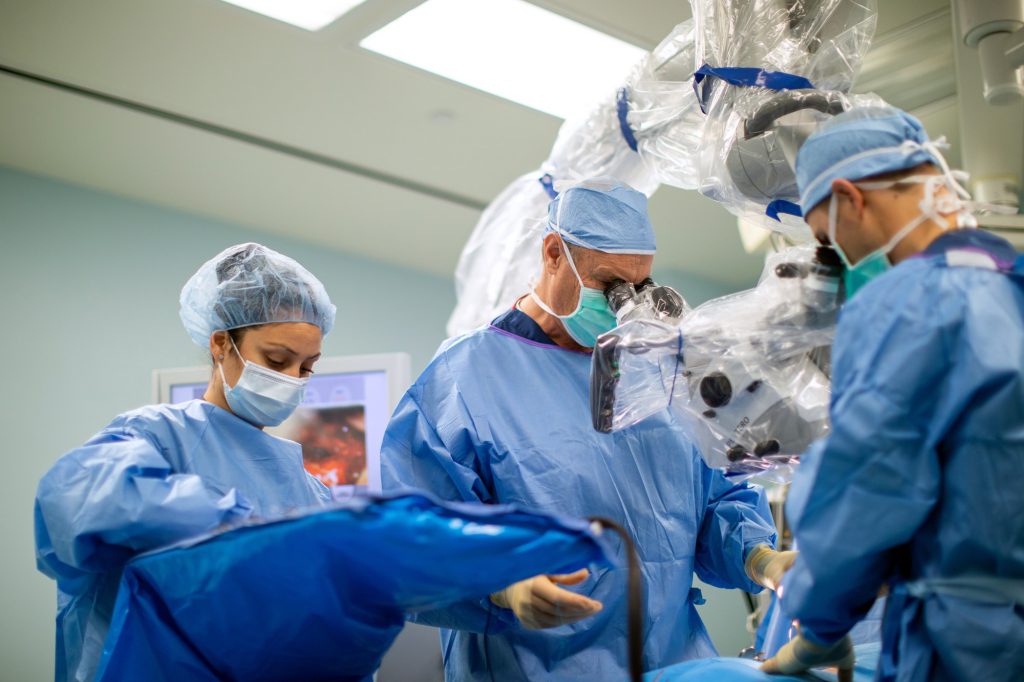 DISC Surgery Center at Newport Beach, one of the region's leading providers of minimally invasive spine surgery, orthopedic care, pain management and sports medicine, has been recognized by Validation Institute for the quality of its outcomes. Using an unbiased, data-driven approach, Validation Institute analyzed and ultimately validated DISC's records to confirm that the center had zero infections, hospitalizations or surgical revisions among its complex spine surgery patients.
As part of the outcomes validation, DISC was awarded a special seal, and Validation Institute is willing to provide up to a $25,000 guarantee as part of its Credibility Guarantee Program.
By contrast, the Validation Institute offers customers of validated solution providers up to $25,000 guarantee for claims-based validations and up to $50,000 for program validations. These guarantees confirm that a validated solution provider will, in fact, achieve what the validation language on a marketing claim says it will achieve. The Validation Institute has been successfully producing validations for six years without challenge or appeal and will continue to do so with a guarantee in place for its customers.
"The track record of positive outcomes DISC Surgery Center has been able to achieve in over a decade of patients is no small feat," said Benny DiCecca, Validation Institute CEO and President. "After our rigorous review of the evidence, we were very pleased to validate these results."
Over an 11-year period, 2,513 patients had complex spine surgery with DISC for which the data was gathered to confirm that there were no postoperative infections within 90 days, unplanned hospital admissions for any reason within one day of their surgery, or reoperation within 90 days of the original surgery (revisions). DISC's rates were then compared to rates published by the Ambulatory Surgery Center Quality Consortium and by peer-reviewed literature.
"We have worked very hard to develop the rigorous protocols and benchmarks that have defined our high standards of spine care, so this achievement is a testament to that effort," said Karen Reiter, Vice President, Operations and Payor Management of TriasMD, DISC's parent company.
Since opening its doors, DISC Surgery Center at Newport Beach has also maintained a 97 percent patient satisfaction rate and has been awarded accreditation by the Accreditation Association for Ambulatory Health Care (AAAHC) for five consecutive times, meeting nationally recognized standards for the provision of quality health care as determined by an independent, external process of evaluation.
DISC Surgery Center at Newport Beach is a purpose-built outpatient facility focused on pioneering minimally invasive spine surgery, interventional pain management and orthopedic surgery. DISC is a subsidiary of TriasMD, a Chicago Pacific Founders portfolio company, and also an official partner of Red Bull Athlete Performance Center. For more information, visit www.discmdgroup.com.