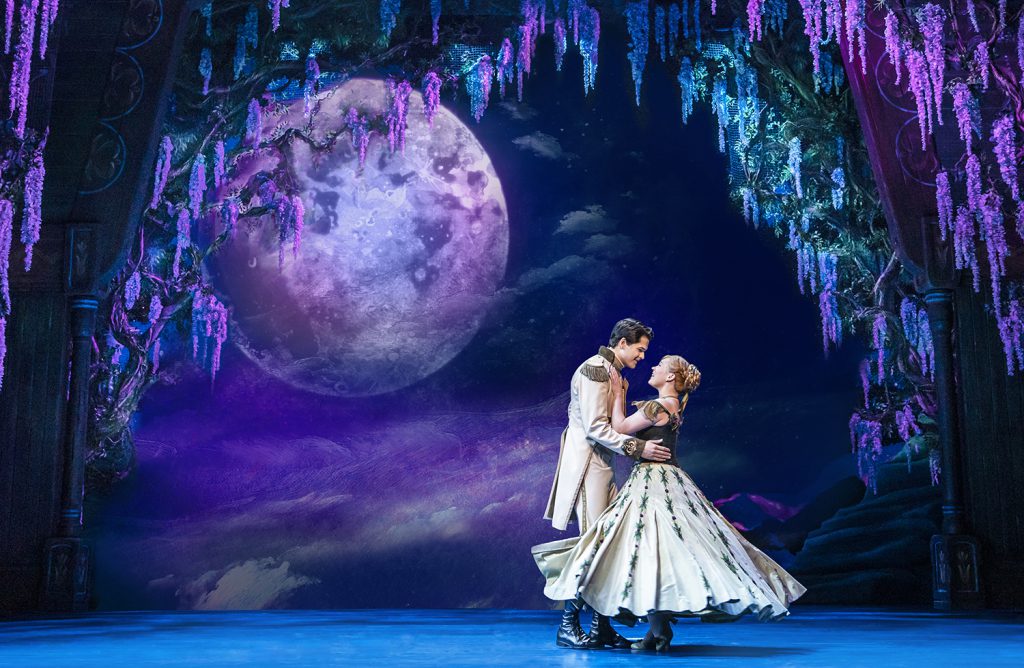 "Frozen" is a phenomenon.
The 2013 computer-animated musical fantasy film from Walt Disney Animation Studios – inspired by Hans Christian Andersen's 1844 fairy tale "The Snow Queen" – was awarded Best Animated Feature at the 86th Academy Awards, and earned more than $1 billion in worldwide box office revenue, making it one of the highest grossing films of all time. It even spawned a sequel, "Frozen II," in 2019.
The song "Let It Go," sung by Idina Menzel in the film, is instantly recognizable and won an Academy Award for Best Original Song.
For the uninitiated, "Frozen" tells the story of Princess Anna as she teams up with an iceman, his reindeer, and a snowman to find her estranged sister Elsa, whose icy powers have inadvertently trapped their kingdom in eternal winter.
"Frozen" seemed primed to be transformed into a live musical production, and that's exactly wat happened. "Frozen" debuted on Broadway in March of 2018 and closed two years later in March of 2020 due to the pandemic.
Fortunately, a touring production of "Frozen" was launched and, after a brief pandemic pause, continued its journey and landed at Segerstrom Center where it runs through February 19.
"Frozen" features the songs you know and love from the original Oscar-winning film, plus an expanded score with a dozen new numbers by the film's songwriters, Oscar winner Kristen Anderson-Lopez and EGOT winner Robert Lopez.
Joining them on a creative team that has won a cumulative 16 Tony Awards are Oscar winner Jennifer Lee (book), Tony and Olivier Award winner Michael Grandage (director), and Tony winner Rob Ashford (choreographer).
An unforgettable theatrical experience filled with sensational special effects, stunning sets and costumes, and powerhouse performances, "Frozen" is everything you want in a musical.
It's also everything Lauren Nicole Chapman has wanted in a musical.
Chapman plays Princess Anna in "Frozen," a character she has connected with since seeing the "Frozen" film.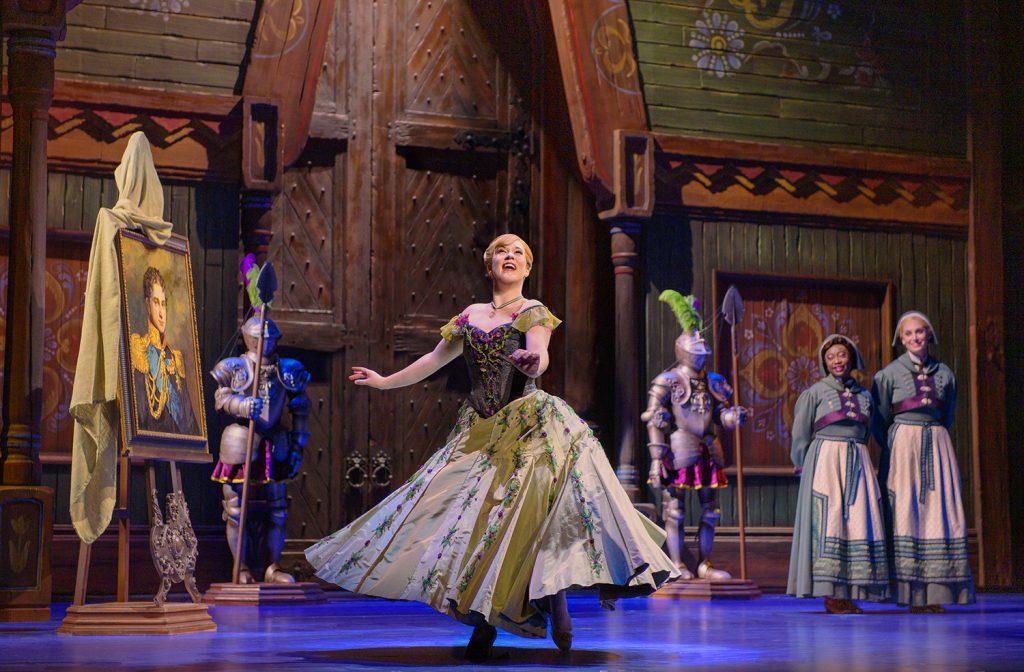 "When I saw the movie it was just a twinkle of an idea for a stage musical," said Chapman. "I connected with the characters and the quirkiness of Anna, so I feel fortunate that got to play a character I identified with."
Chapman has been part of the "Frozen" musical since the show's pre-Broadway workshop. When the show closed on Broadway in 2020, she was the standby for Anna.
"After Covid shut us down, it was very abrupt. I never thought I would get a chance to revisit 'Frozen,' but I got a call while I was in Alabama doing another show and they asked how I would feel about playing Princess Anna on the road," said Chapman. "Not only is it my dream role, one that I worked so hard for, but the cherry on top is that I get this amazing closure with 'Frozen.' I said yes immediately. I feel lucky that "Frozen' has been such a part of my life for so long now."
The "Frozen" tour has been performing around the country for more than a year, and has many months left on its touring schedule. One of the reasons the show has "legs" is that for many audience members it's their first time seeing a Broadway musical.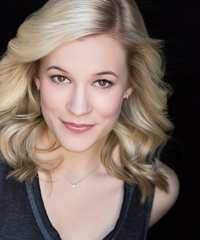 "That's something I do not take lightly," stated Chapman. "To be able to bring it around the country is incredibly special. I remember my first Broadway experience was seeing 'The Lion King' in Detroit. That was my first experience seeing a touring production. The bug bit me. Watching these incredible musicals and thinking I want to do this. It has been an incredible responsibility and honor. People of all ages walk out of the theater with a tear in their eye, touched by the story we are telling. That is so special."
"The magic is spectacular—the special effects," added Chapman. "We have an incredible crew. We must have 100 people backstage helping bring this show to life:  costumes, sets, lighting, sound, orchestra, all of those things. It's spectacular."
While her character's sister, Elsa may sing the show's signature song, "Let It Go," Chapman gets to sing another featured number, "Love is an Open Door."
"That is one of my favorite moments," said Chapman. "In fact, when audiences come to see 'Frozen,' they will hear the songs they fell in love with from the movie, and 14 new songs. That is a special thing we are able to bring with the stage production—a deeper look into these characters, more time with them and more songs."
Essentially, said Chapman, "Frozen" has "everything you want in a flashy gorgeous Broadway musical, but we have the heart too. People will be excited and pleased by the show."
"Frozen" is at Segerstrom Center for more than two weeks; most of the cities on the tour are hosting "Frozen" for multiple week runs, making it a little easier for an actor to endure life on the road.
"I get a chance to explore the city and get comfortable," said Chapman, who was in the Broadway production of "Kinky Boots" that came to Segerstrom Center several years ago.
Fortunately for Chapman and her fellow castmates, their touring schedule has bypassed the colder climates during the winter, saving them for the spring and summer.
"We have indeed escaped the winter this year, but I am a Michigan girl, so I don't mind the snow," said Chapman. "The cold never bothered me anyway."
"Frozen" runs through February 19. Visit www.SCFTA.org for tickets and more information.