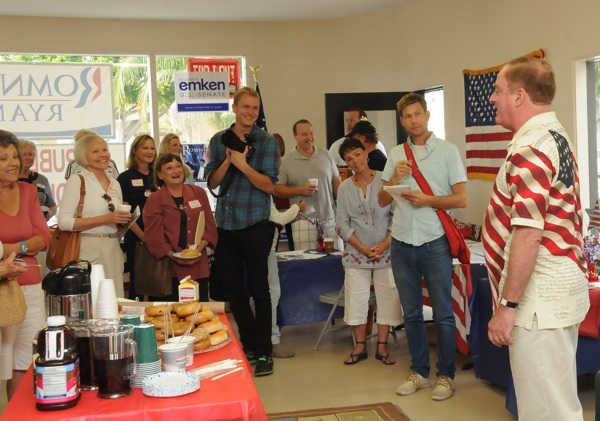 With the polls now open, campaigns are making their final pushes for votes in the 2012 general election. Here is a roundup of NB Indy election coverage:
What Marian Bergeson, Robert Hawkins, Keith Curry, Bob Rush and others have to say about Measure EE here, here, here, here, and here.
Discussions of state and local propositions here, here, here and here.
Scott Peotter's candidate picks here.
Polls will be open today from 7 a.m. to 8 p.m. To find your polling place and to follow resuilts tonight, visit the county Registrar of Voters website at ocvote.com.