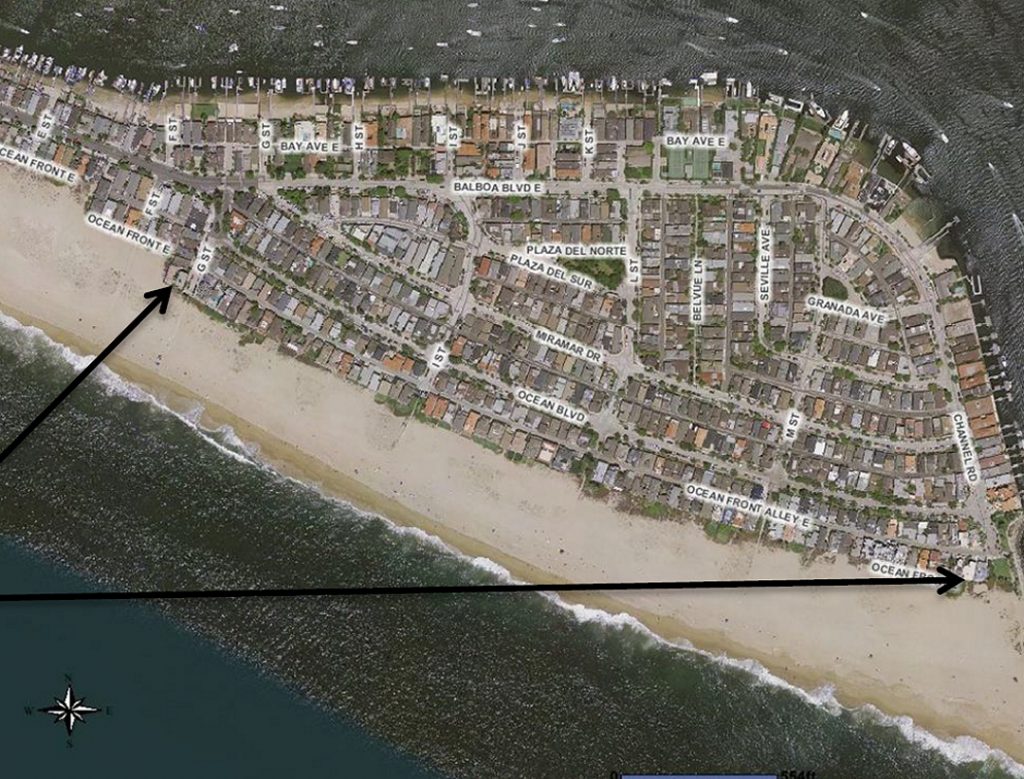 Newport Beach City Council on Tuesday unanimously approved an amendment to the Local Coastal Program for properties along east Oceanfront to allow encroachments and remove unpermitted development in the area.
With approval of the item, council sent Coastal Commission a "plan to allow residents along the oceanfront in Balboa Peninsula Point to keep (and pay fees upon) their use of about 15 feet of city right-of-way that is coastward of their properties," City Manager Dave Kiff explained in his Insider's Guide.
"The fate of the plan ultimately will rest with the Coastal Commission, as the Commission considers whether these encroachments are appropriate even with a fee," Kiff concluded.
Council voted 6-0 (Councilman Brad Avery recused himself because of a property interest within 500 feet) in support of the plan.
This is important for the city, Councilman Scott Peotter noted. He directed city staff to use an appropriate CCC consultant for the program and not allow Coastal staff to be the deciding factor.
"Coastal Commission is basically ruling on what we want to do with our property," he said. "I really want to fight hard for this, yes for the residents but also for our jurisdiction."