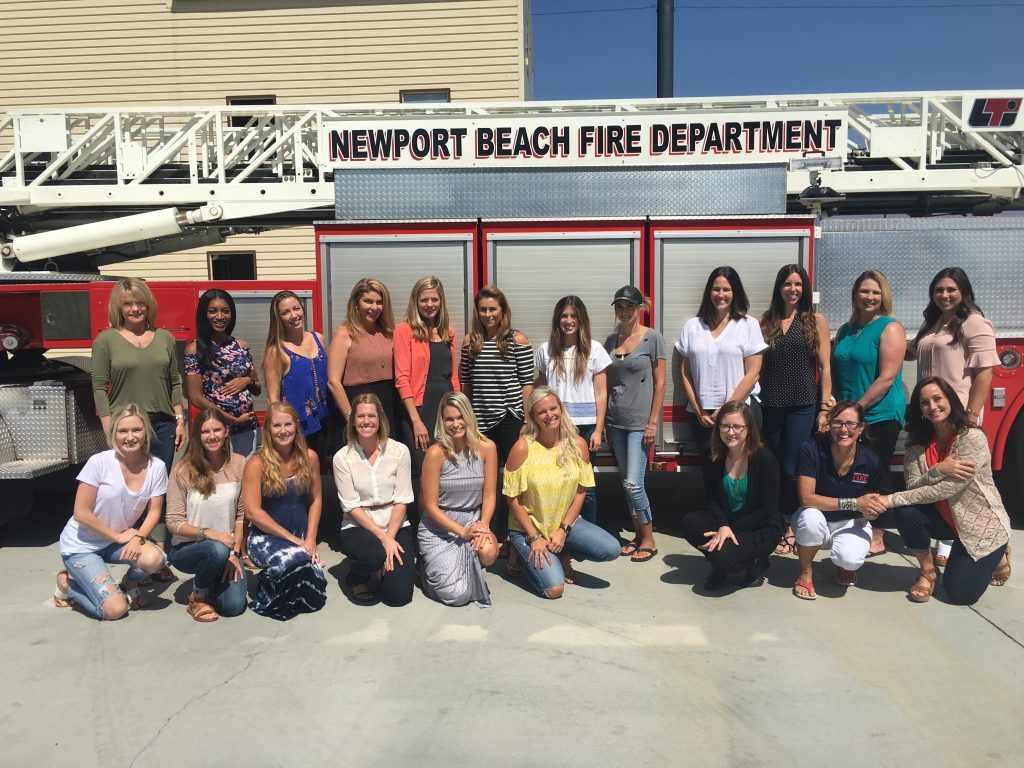 The significant others of Newport Beach firefighters participated in a unique workshop last week, helping them deal with the complex and challenging issues of being part of the "fire family."
Newport Beach Fire Department partnered with Counseling Team International and hosted a "Significant Other Survival" workshop on Saturday. The event focused on "fire family" wellness and the challenges affecting the firefighters and their close relationships, EMS Division Chief Kristin Thompson explained in a statement released Tuesday.
"The interactive workshop covered some of the particular challenges firefighters and their spouses (and fiancées or significant others) face," Thompson wrote. "First responders are subject to the same daily stressors as everyone else, but there are also stressors unique to public safety professionals."
Firefighters deal with sleep deprivation, effects from traumatic and emotional calls, death and near death experiences in both those they rescue and even their fellow firefighters, and more during their careers, which often span 30 years or longer.
Family milestones or events are often missed because of the long hours, usually between 56 and 120 (or more) per week, "as well as the fact that it is a 24/7, 365 service that never stops."
The workshop discussed the varied stressors that are part of being in "the fire family" and awareness and positive coping mechanisms to deal with these complex issues.
"This enabled the significant others involved in the life of the firefighter to have a better understanding of the work issues involved and learn ways to assist their firefighter with these challenges," Thompson wrote.
Participants in the workshop were not just significant others of Newport Beach firefighters, but various fire departments throughout Southern California.
Due to the success of the first class, NBFD will be hosting another SOS class this fall.
For more information, contact Kristin Thompson at [email protected].