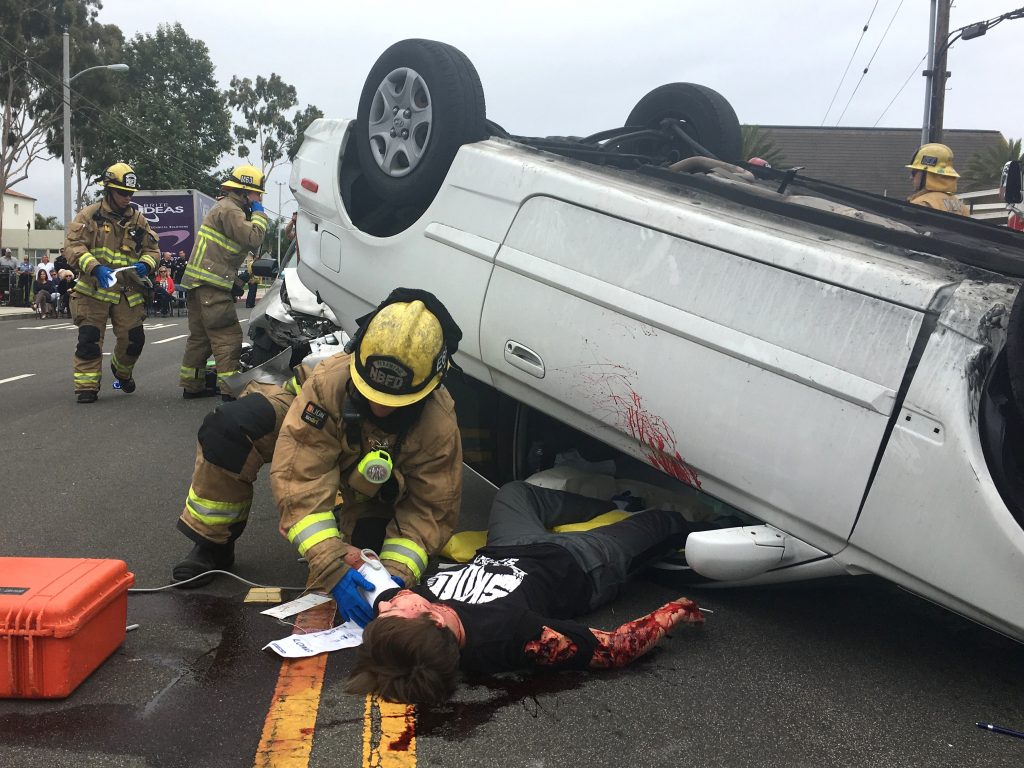 Local authorities worked together this week to teach an important lesson to Newport Beach students.
For the 14th year in a row, Newport Beach fire and police departments participated in "Every 15 Minutes," a two-day program that focuses on high school juniors and seniors in Newport Beach that challenges the students to think about drinking and personal safety, NBFD Life Safety Specialist Matt Brisbois explained in a press release.
The title of the program comes from the fact that every 15 minutes someone in the United States dies in an alcohol-related traffic collision, according to authorities.
On Wednesday, fire and police officials participated in part of the program at Newport Harbor High School that recreated a drunk driving accident. The two departments worked with the Newport-Mesa Unified School District to set-up a realistic scenario to show students prior to their prom and grad night activities. Knott's Berry Farm make-up artists volunteered their time to create realistic injuries on the simulated fatal accident.
"The program has been extremely successful in underscoring the dangers and consequences of drinking alcohol and driving," Brisbois wrote in the press release.
"Every 15 Minutes" is a national program that has been implemented in thousands of schools across the country. Locally, the program alternates each year between Newport Harbor and Corona Del Mar high schools.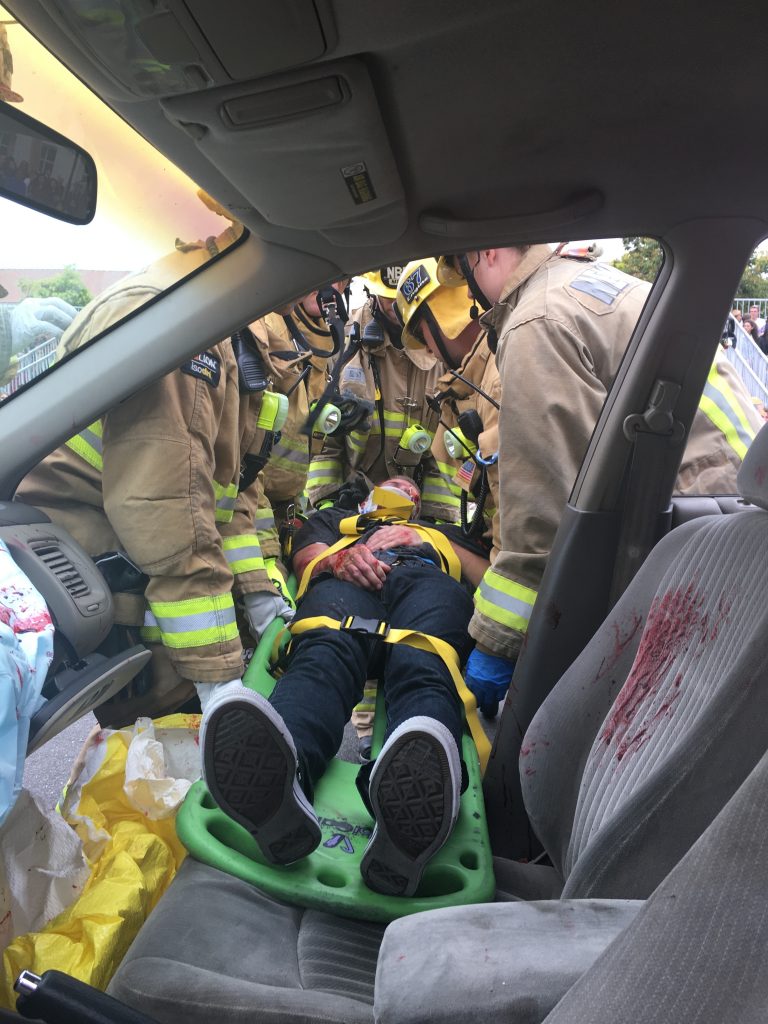 According to the "Every 15 Minutes" website, the "Grim Reaper" calls one student out of class every 15 minutes during the first half of the day. Students were selected from a cross-section of the entire student body. A NBPD officer read an "obituary," written by each of the "dead" student's parent(s), which explains the circumstances of the their classmate's demise and the contributions the student has made to the school and the community.
"A few minutes later, the student will return to class as the "living dead," complete with white face make-up, a coroner's tag, and a black "Every 15 Minutes" T-shirt," explains the website.
The "victims" were not allowed to speak or interact with other students for the rest of the school day on Wednesday, according to officials. Police also made mock death notifications to the parents.
The simulated traffic collision was on display on school grounds after lunch. The program included rescue workers treating the "injured," using the jaws of life to extract students and a coroner handling the "fatalities" at the scene.
"These students will experience first-hand, the sensations of being involved in a tragic, alcohol-related and texting while driving collision.
It continued to play out as police investigated the collision, ending with arresting and booking the "drunk driver" students. Student participants also visited the morgue, hospital emergency room, and jail.
The student participants then stayed overnight at a local hotel for a "retreat," which was meant to "simulate the separation from friends and family." A support staff of counselors and police officers facilitated the retreat.
For more information, visit EveryFifteenMinutes.org.