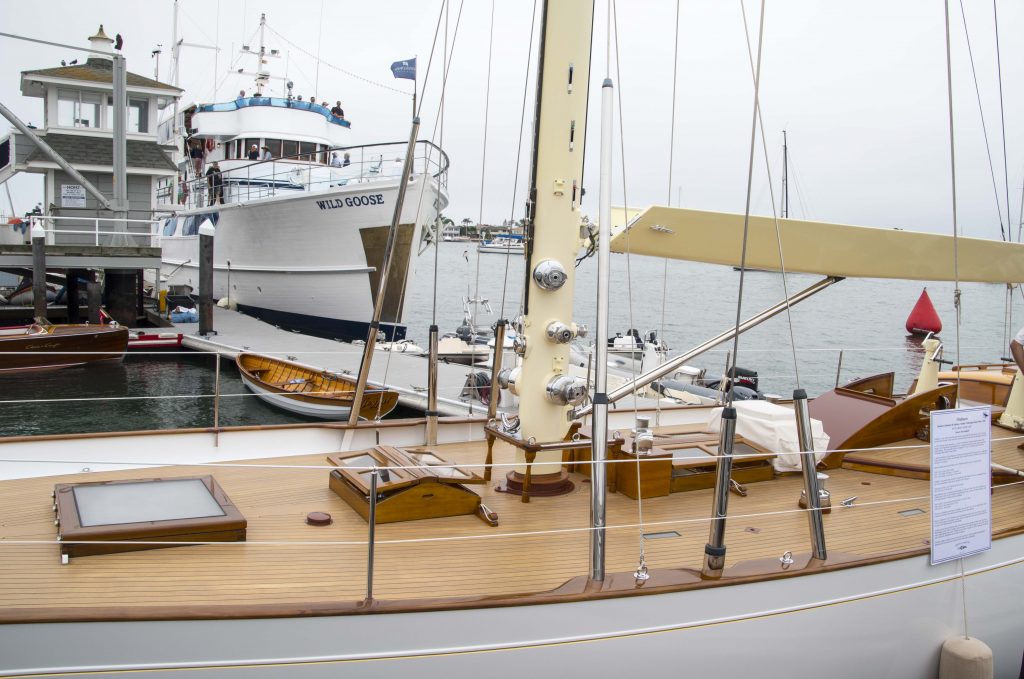 For those who love boating, or just want to see some classic boats, the annual Newport Beach Wooden Boat Festival June 9-11 at the Balboa Yacht Club is not to be missed.
Dubbed the Concours d'Elegance of yachting, it showcases the most diverse and valuable collection of wooden boats in California.
The vision of founder and Newport Beach resident Ralph Rodheim, who passed away earlier this year from ALS, was for the festival to be a legacy event with national stature and the finest showcase of wooden boats on the west coast in the luxury class of Pebble Beach for automobiles.
It salutes the passion, time and effort the owners have put into their vessels to preserve the heritage and timelessness of seafaring adventure.
The event attracts several thousand visitors from throughout California. The free public event draws affiliated yacht club members from San Diego to Santa Barbara, elected and appointed government officials, electronic and print media, boat owners from throughout California, and residents of Orange, Los Angeles, San Diego, Riverside, San Bernardino and Santa Barbara counties, as well as the states of Nevada and Arizona.
Boats on view were built as early as 1924 up to 2015, from 4 feet to 100 feet.
On Friday morning, invited boats (nearly 50 in all) arrive at Balboa Yacht Club. Friday evening, major sponsors, donors and boat owners will board the classic 100-foot fantail M/V Electra for a sunset cocktail cruise around Newport Harbor.
The opening canon will sound at 10 a.m. on June 10, signaling that the festival is officially open to the general public.
Complimentary shuttle service is provided from 1600 Corporate Plaza, Corona del Mar, to the Balboa Yacht Club, along with a unique water taxi service from Discovery Cube's Ocean Quest, Balboa Bay Club, Lido Island, and Balboa Island to BYC.
Saturday events include food, libations, llive music, exhibitor booths, child activities, and a silent auction.
The final events of this year's Newport Beach Wooden Boat Festival happen on the morning of July 11. The Annual Wooden Boat Parade of Entrants motor around Newport Harbor as they leave Balboa Yacht Club at 11 a.m. At 1 p.m., a Heritage Sail-by begins at the turning basin off of Lido Village to the harbor entrance. Area residents and visitors can enjoy the harbor festivities from local restaurants, clubs, hotels, beaches, homes and bridges.
For more information, visit newportbeachwoodenboatfestival.com.