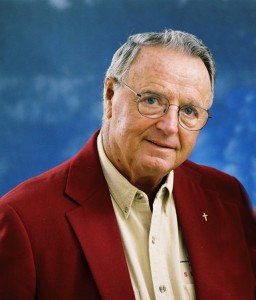 "This will be definitely be the who's who of sports and of the National Championship Game," said Mark Boyer, Western Region VP of Fellowship of Christian Athletes.
"If anybody is into football and sports, or if they are a coach or a parent with a kid in sports, they'll definitely want to be at this event. It will be inspirational and a lot of fun for anybody who attends."
The Western Region Fellowship of Christian Athletes (FCA) is presenting the 2014 National Championship Breakfast, an FCA family event celebrating the 2014 National Championship teams on Friday January 3at 8 a.m. at the newly named Irvine Hotel Jamboree Center (formerly Irvine Regency Hyatt).
The Vizio BCS National Championship Game is being played on January 6 at the Rose Bowl, featuring Florida State and Auburn.
"In conjunction with the game, FCA is hosting a breakfast to honor both teams and to present the Bobby Bowden Award to the most outstanding college football player in the country who exemplifies faith and good character on and off the field," Boyer explained.
"There will be representation from both teams and a large contingent of local athletes at the breakfast. Bobby Bowden is a phenomenal speaker and he will present the 2013 Bobby Bowden award. We'll also have testimonies from athletes and coaches from both teams as well as hearing from current and former NFL and NCAA Players."
Fellowship of Christian Athletes (FCA) is the largest volunteer based Christian sporting organization in America and is committed to representing its four core values of Integrity, Serving, Teamwork and Excellence.
Boyer said that it is through those pillars that FCA has provided coaches and athletes on the professional, college, high school, junior high and youth levels a platform to live these out, and use the powerful medium of athletics to change the world of sports in a positive way through Christ since 1954.
"Athletes and coaches are some of the most highly influential people in our day and age, especially due to the breakdown of families," Boyer said. "It's estimated that 70 percent of the kids today are growing up in families without a father. Kids are hungry for love and they are looking for something to grab hold of that is solid. When their coach or fellow athlete share with them through their lives about a God who loves them and has a plan for their life, they get excited. FCA gives kids a chance to identify with a fun group and a cool organization with meaning behind it. It's not just for athletes, it's for non-athletes too, and it gives great leadership training."
"Studies say 90 percent of Americans have some interest in sports, and so FCA is just using sports as a way to make a positive difference in the world and to share the love and hope in Jesus Christ," he continued. "The National Championship Breakfast gives people a chance to hear from some of these coaches and athletes in person, including a famous coach like Bobby Bowden. They'll learn that they can play for Christ and they can play in a different way; they don't have to follow the culture and play selfishly."
Boyer said he is expecting 600 to 800 people to attend the breakfast.
"It's a great opportunity and it's very exciting. It will be very inspirational."
For tickets to the breakfast event and for more information, go to wrfca.org.
Cindy can be reached at [email protected]