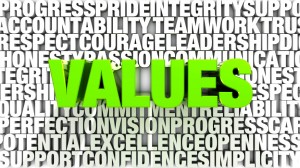 What does a good summer look like? Perhaps it has some of the same ingredients as a good life. A real, good life.
If you are wondering how to enjoy a real, good life, beginning with a really good summer, check out St. Andrew's newly launched, interactive website, sapres.org, to find easy ways to have a meaningful summer by being involved with and serving others.
The unique tool will also help you to enjoy the church's R.EA.L. values: Relational Ministry, Extreme Hospitality, All-Generations Community and Living Biblically.
"We want to invite you to be a part of this family of faith in a way where you can experience the richness of the good life that God has in store for us," Pastor Richard Kaanwischer said in a video explaining the church's passion and calling. "Everybody is chasing the good life. We want to turn that upside down and inside out because we believe that the true good life is to follow Jesus Christ to lead lives that reveal God's goodness, and that's what we're doing here at St. Andrew's. We're revealing God's goodness that He's first given us. We all have a mission to live out, here, near or far."
Jon Batarse, head of communications at St. Andrews, explained that the website was just launched on May 31 and there has already been a great response to it.
"We're all called to live out our mission and we can share God's goodness wherever we are," Batarse said. "Our new website has integrated Google Maps in a unique and fun way to actually see where different ministries are in relation to the church or where people live. People can look at and learn about the different opportunities to help and make a difference, here, near or far. A lot of people want to help and serve, but get confused by just looking at a long list of opportunities. This simplifies things."
"There's nothing like being face-to face helping others, or being side-by side serving alongside people," he continued. "We're called to serve, but not everybody is called to go overseas. Our online tool helps people find the ministries that fit them best. There are different ministry themes, such as Community Development, At-Risk Families, Recovery and Education. We are involved with a lot more ministries than are on this particular website, but many of those are ones we support in other ways. People can look on this site for ways they can actually physically be part of something, here, near of far."
There are nine ministry possibilities under the "Here" category, including Mika, which identifies leaders in low income neighborhoods and equips them to plan, manage and fund initiatives that strengthen the community of Costa Mesa. Another is Safe Families for Children, which offers sanctuary to children during a time of need.
There are eight ministries in the "Near" category, including KidWorks in Santa Ana where volunteers work with children of different ages after school, in reading, sports and character development. Another is Village of Hope, a 192-bed transitional housing program for men, women and children where volunteer opportunities exist for medical professionals, childcare workers, tutors, hair stylists and many more.
The four opportunities under "Far" are upcoming ministry trips to El Salvador, the Holy Lands, India and Kenya.
For specific days, dates and further information go to the "Give Back" section on sapres.org
Cindy can be reached at [email protected]