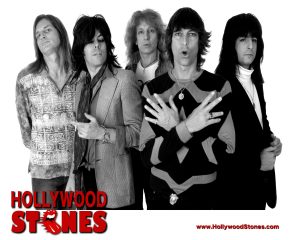 Prepare to get some "Satisfaction" this weekend when the Newport Beach City Arts Commission kicks off the 2016 series of Concerts on the Green on Sunday, July 31, with a performance by Hollywood Stones, a five-piece rock band that recreates the classic rock music of the Rolling Stones.
Known for delivering dead-ringer "Mick Jagger" vocals and attitude, lead singer Dick Swagger, along with band members Keef Riffoff, Rick Taylor, Will Hyman, and Harley Watts, have worked closely together for over a dozen years and performed at the Hollywood Palladium, House of Blues, and a host of other venues through the country.
The concert begins at 6 p.m. and end promptly at 7:30 p.m. Admission to the concert is free with free parking available in the adjacent Civic Center parking structure and Central Library parking lot. Concertgoers are encouraged to bring picnic dinners, blankets and low-slung beach chairs to enjoy the concert. TK Burgers and Chunk N' Chip food trucks will also be on-site.
More information about cultural arts programs in the City of Newport Beach can be found on the City's Cultural Arts webpage at newportbeachca.gov/CulturalArts.
SUMMER CONCERT SCHEDULE
Hollywood Stones: Sunday, July 31, 6-7:30 p.m. Hollywood Stones brings dead-ringer recreation of the ultra-cool Rolling Stones look and sound to Newport Beach.  The five-piece line-up has worked closely together for over a dozen years at hundreds of gigs, taking hardcore Rolling Stones fans by storm.
Pacific Symphony's Symphony in the Cities: Sunday, August 14, 5:30-8:30 p.m. Led by Music Director Carl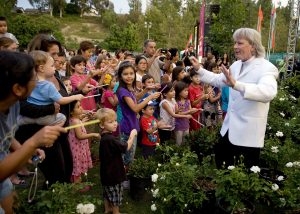 St.Clair, the symphony will perform a variety of popular classics, selections from "The Sound of Music" and patriotic tunes in this free concert. A Musical Playground with interactive, hands-on activities for children will begin at 5:30 p.m. preceding the concert, which begins at 7 p.m.
Rumours: Sunday, August 21, 6-7:30 p.m. Relive the rock and roll magic of Fleetwood Mac with spot-on characterizations and musical performances. Rumours recreates the legendary group in its heydey,1975-79, with vocalists Jesika Miller and Rebecca Fishman, drummer Nic Brower, guitarist Taylor Locke and bassist Nic Johns.
The Springsteen Experience: Sunday, September 11, 6-7:30 p.m. As the Springsteen premier tribute band, this group takes a musical journey back in time to 1975, just after the release of Bruce Springsteen's breakthrough album "Born to Run." Josh Tanner is a Jersey-grown reincarnation of "The Boss" himself. Along with his explosive band, Josh delivers an authentic re-enactment of a Bruce Springsteen concert that will energize the crowd.