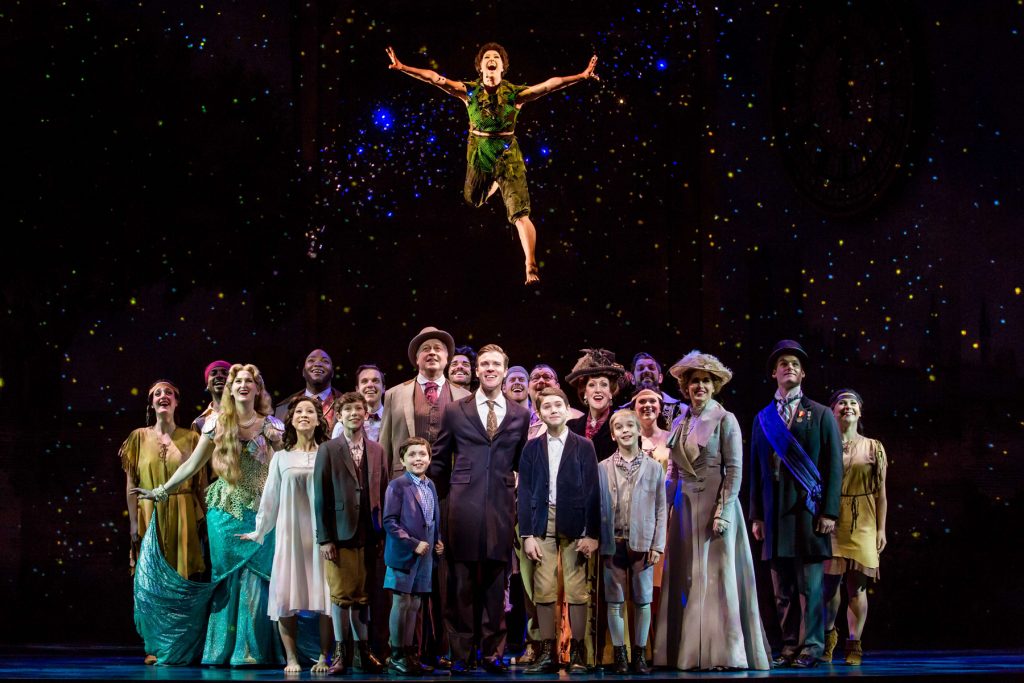 The Broadway musical "Finding Neverland" at Segertstrom Center for the Arts through April 2 is the mostly true story of how J.M. Barrie created his classic fable "Peter Pan," and it's the opportunity to bring along someone who will be absolutely delighted with the show: your inner child—the child we once were, with an imagination and the hope that we would never grow old.
That is just one theme behind this magical production that will entertain and thrill audiences of all ages.
Director Diane Paulus provides a wonderful production from all corners.The singing and dancing is first rate, and the music itself is magical.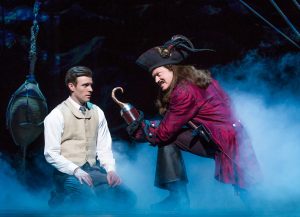 Lead performer Billy Harrigan Tighe, playing the role of Barrie, commands the stage and allows us to see the challenge of being an adult in the Victorian time period where Neverland is set, but still allowing his youthful exuberance to shine through.
The roles of the four sons of widow Sylvia Llewelyn Davies are well cast, as their singing abilities all meld together. Ben Kreiger, who portrays Peter, the inspiration behind Peter Pan, combines sadness from the death of his father with the wonder of possibilities as he pens his version of the Peter Pan story.
Tom Hewitt, playing dual roles of theater owner Charles Frohman, as well as Captain Hook himself, is a magical comedic spark. As portrayed in Neverland, Captain Hook represents the dark side of author Barrie, and encourages Barrie to step outside his comfort zone while courting the widow Davies.
A special note should be made of the set design and visuals. Before our eyes an entire ship is erected for the Neverland pirates to play on as it closes the first act.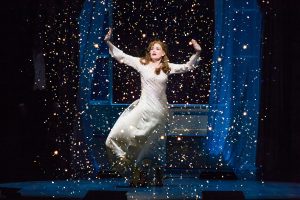 Though many scenes require little trickery, one of the best visuals is accomplished with a nightgown blowing in the wind with glittering pixie dust flying through the air.
If opening night is an indication of the potential of the almost two week run, they should have a highly popular engagement.  
I attended "Finding Neverland" with a friend who was a former stage actress and asked her opinion. Despite having seen several hundred plays, including many Broadway musicals, she rated this one of the best.
The touring production of "Finding Neverland" is one of the newer stage productions to come to Segerstrom Center. The current iteration launched in England in 2014 and landed on Broadway a year later. It ran for 17 months and now is on a national tour.
Tickets start at $29. For information visit SCFTA.org or call (714) 556-2787.