If you haven't gotten what all the fanfare is about when it comes to the recent popularity of food trucks, get ready to discover the latest phenomenon in gastronomic excellence that is literally changing the restaurant industry, and how consumers eat.
"Roach coaches," as they were once commonly referred to, are not new on the scene, but how they do business certainly is. A big part of the popularity of the many clever gourmet eateries-on-wheels is behind the creative, fresh, simple and fusion-rich menu items they offer.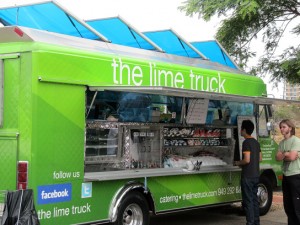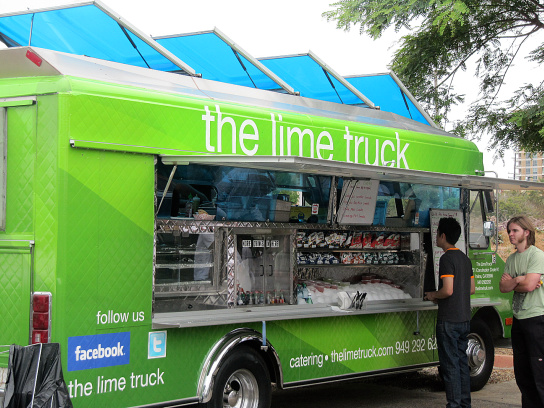 By tweeting their up-to-the-minute locations and menus, food trucks have captured a tech-savvy audience looking for quality eats without the time commitment or hit to the pocketbook that traditional restaurants can sometimes demand.
Newport locals and visitors alike will get a chance to sample a variety of tastes and treats from 12 of Southern California's most popular food trucks next Thursday, July 5, as Newport Dunes hosts the second day of its inaugural Newport Beach Independence Day on the Back Bay two-day festival.
"This event will deliver a variety of gourmet food, plenty of Newport Dunes beach fun, rock-in-roll and family entertainment," says Thomas Giulioni, executive director of Newport Dunes.
On Thursday, the gates will open at 8 a.m. and the food trucks and beer garden will open at 3 p.m. Tribute band Urban Dread will play live starting at 5 p.m., and the Food Truck Competition will culminate around 6:30 p.m. with the winning truck taking home a $1,000 cash prize. The last band, Led Zepegain, will end at 9 p.m.
Participating trucks include:
Barcelona on the Go – Spanish cuisine  (@BarcelonaontheGo)
Chomp Champ Nation – Cuisine of Southeast Asia  (@chompchomptruck)
Dogzilla – Not your typical wiener  (@dogzillahotdogs)
Dos Chinos – Latin Asian grub  (@doschinos)
The Flip Truck – Sliders and fries   (@thefliptruck)
GarlicScapes – All things good about garlic  (@garlicscapes)
Lime Truck – New American cuisine  (@thelimetruck)
Longboards Vintage Ice Cream – Ice cream like no other  (@followthevan)
Munchee5 – Comfort food with a twist  (@munchee5)
Spudrunners – Gourmet fry truck  (@spudrunners)
Tropical Shave Ice – Hawaiian shave ice  (@tropshaveice)
The Viking Truck – Bratwurst, sausages, corndogs  (@thevikingtruck)
The trucks will be judged by a panel of six made up of chefs, community leaders and local business owners. Trucks will be graded on: area and personal appearance; presentation; appearance of entry; tenderness of entry; and flavor of entry overall.
General admission for cars is $25; there is no charge for walk or bike-ins guests. For more information about Independence Day on the Back Bay two-day festival, visit newportdunes.com.
Columnist Lynn Selich resides in Newport Beach. Reach her at [email protected]