Free Wheelchair Mission brings it's "1 Million for 1 Million" campaign to Newport Beach's iconic Port Theater in Corona Del Mar on Thursday in celebration of giving out it's one millionth wheelchair to people in need.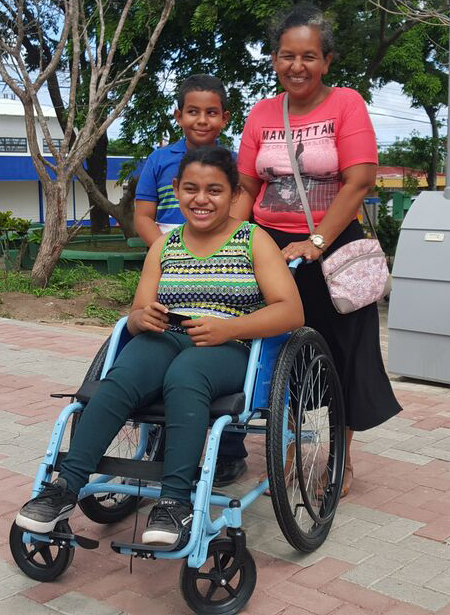 The event will feature the soon-to-be unveiled PBS Visionaries documentary "Because No One Should Have to Crawl," narrated by Sam Waterston, best-known for his role on the TV show Law & Order.
The documentary is part of the award-winning public television series "Visionaries," now in its 22nd season, which highlights rarely told stories of nonprofit organizations around the world that make a positive difference in their community and beyond.
Footage will include the dramatic and emotional delivery of the millionth wheelchair to a 12-year-old girl in Peru who desperately needed mobility due to an illness that left her mentally and physically impaired.
Free Wheelchair Mission manufactures and distributes wheelchairs for people in the developing world in desperate need of mobility. Often these people are left to crawl on the ground, unable to go to school or work. The nonprofit gives the chairs out for free with the support of its donors all around the U.S.
In partnership with OC Women's Council for Mobility (a group of ambassadors from Laguna Nigel, Laguna Beach, Newport Beach and Irvine), Free Wheelchair Mission invites the public to attend the free event.
The Port Theater is located at 2905 East Coast Hwy. Doors open at 6 p.m. The film screens at 7 p.m., followed by a Q&A with Don Schoendorfer, founder, president and CEO of Free Wheelchair Mission.
For more information, visit freewheelchairmission.org.