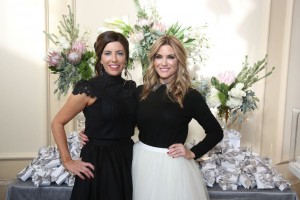 Friends of CASA, a fundraising auxiliary of Court Appointed Special Advocates (CASA), hosted its 2015 Holiday Luncheon on Dec. 10, 2015 at The St. Regis Monarch Beach in Dana Point.
The Luncheon and Fashion Show smashed all previous records and budget expectations, netting more than $302,000 that will go directly to supporting CASA's mission of recruiting, training, and supervising community volunteers who mentor and advocate for children in the foster care system.
Top Tier Diamond Starfish Sponsors of this event included Harry Bronson & Edith Knapp Foundation and Lugano Diamonds.
The elegant event was co-chaired by Tiffanie Foster of Newport Beach and Colleen Masterson of Newport Coast. They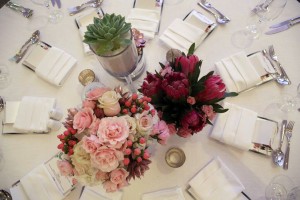 were assisted by a team of over 60 members of the Friends of CASA auxiliary.
More than 600 guests (including many from Newport Beach) browsed 185 auction packages during the champagne reception. During lunch, Saks Fifth Avenue presented an Alice + Olivia by Stacey Bendet fashion show that highlighted the Spring 2016 collection.
The guest speaker for the event was former foster youth, and current Colorado CASA State Coordinator, Lauren Mueller, who shared an emotional and personal story of abuse and neglect and the struggle to overcome being personally violated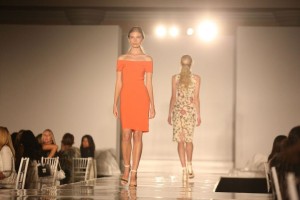 Ms. Mueller ended her heartfelt speech by stating that "I know that it is hard to imagine that children right here in Orange County are being abused. But I am telling you that these children are here; they are not just locked in basements. You see these children when you walk through the grocery store; when you drop your own children off at school; when you go to the park. We are all here so their voices can be heard".
An opportunity drawing donated by Lugano Diamonds for five bangles each with .46 carats Round Brilliant Collection VS Diamonds set in Titanium and valued at a total of $19,500 was won by Amita Singh, who announced that she was gifting the bangles to Ms. Mueller.
Friends of CASA are committed to raising funds for CASA of Orange County's mentor advocate program for abused and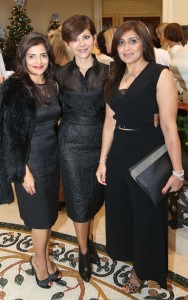 neglected children in the foster care system. Through the annual Holiday Luncheon, the Friends of CASA raise awareness of the CASA program, recruiting volunteers and long-term donors to CASA. Over the years, this dedicated group of women has been responsible for raising well over 1.75 million dollars that has gone directly to addressing the needs of some of our community's most vulnerable children.
This year's Executive Committee of the Holiday Luncheon consisted of Elizabeth Carpino, Stacie Capobianco, Judy Chang, Kimberly Matties , Stephanie Finn, Marisa Gallegos, Sara Guggenheim Jarrett, Lori Jackson, Shawni Jackson, Patty Juarez, Debra Klein, Sandi Marino, Janine Wald, Jaynine Warner, and Tracy Wiegand.
For more information, visit CASAOC.org.