The Newport Beach Arts Commission is taking matters into its own hands.
Bound by promises made by former councils, the current Newport Beach City Council warily agreed to fund Phase III of the rotating sculpture exhibition during their April 11 council meeting. Their blessing came with strings attached and a message: Future arts projects will need to be funded by the community, not by the city.
The city Arts Commission responded last week with plans for action. Commissioner Michael Kerr revealed his plan for the Newport Beach Arts Foundation, a small organization in need of members, to become a fundraising powerhouse.
Kerr outlined three proposals that he'd like to see incorporated into the foundation: A board of trustees for governance, a Friends group for passive members, and an Art in Action group for organizing and running events like Art in the Park.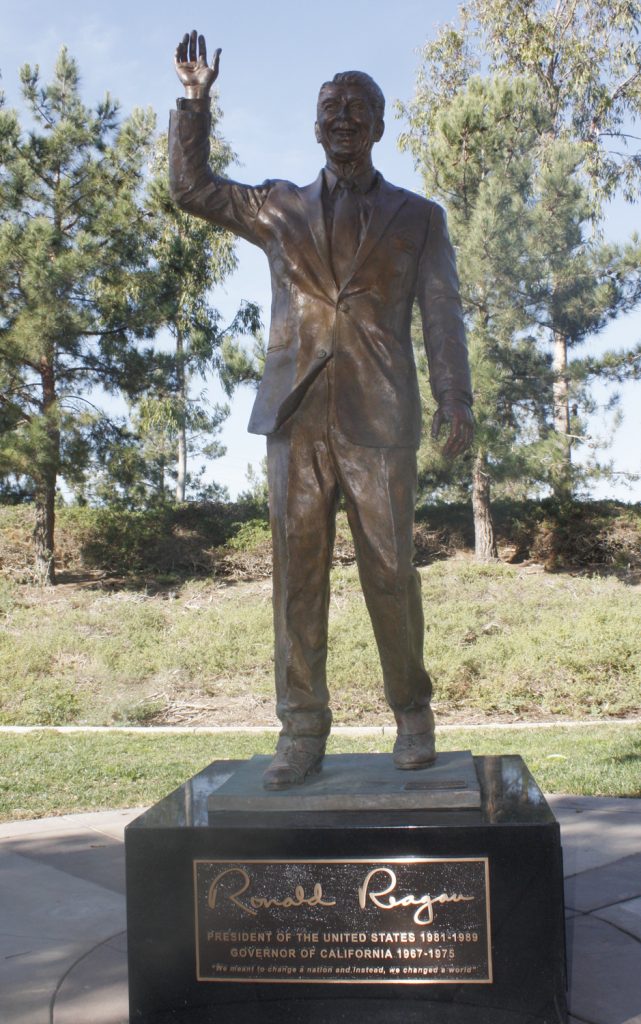 Recognizing this requires more foundation members, he proposed a salaried employee to be hired by the arts commission and employed by the foundation. He or she would primarily be a fundraiser, but also recruit new members.
Newport Beach Assistant City Manager Carol Jacobs offered to meet with a small, working subcommittee of arts commissioners to help get the foundation up and running on a larger scale.
The commission accepted her offer and commission chairwoman Lynn Selich appointed three members, but no voting took place on the issue. The matter will be continued at the commission's May meeting.
Next month's agenda will also include discussion of how to move the Ronald Reagan statue from Bonita Canyon Sports Park to Civic Center Park.
The relocation mandate came as a surprise to the Arts Commission. Councilman Scott Peotter listed the move of the statue as a condition of council's go-ahead on Phase III of the sculpture exhibition, in addition to other requests at the April 11 city council meeting.
The Reagan statue was installed at Bonita Canyon Sports Park after residents protested the placement in both Civic Center and Castaways parks in 2011.
Though not an agenda item at this week's city council meeting, several citizens spoke publicly against its move. Most urged council to reconsider the move and not politicize a place that is intended for art and reflection.
Mayor Kevin Muldoon defended council's decision, saying that Reagan is more than just a past governor and president. Because Reagan was a Hollywood actor before entering politics, "I view Reagan as an artist himself," Muldoon commented.
In an effort to determine the statue's future spot in the park, Kerr said that he asked for the engineering plans from Peter Walker of PWP Landscape Architecture, who designed Civic Center Park. Walker is also known for designing the National 9/11 Memorial in New York City.
In addition to Reagan, another famous Californian will be on display at the Civic Center, although not in the park.
The John Wayne Foundation offered to loan a series of photographs of late actor's work in western films by famed photographer John R. Hamilton.
The arts commission voted unanimously to accept the loaned photos. The collection will be showcased in the Central Library starting May 26 to commemorate the actor's 110th birthday and run through September 2017.
Council also voted to rename Ensign View Park to John Wayne Park after the famous former resident (read the full story on this issue here).