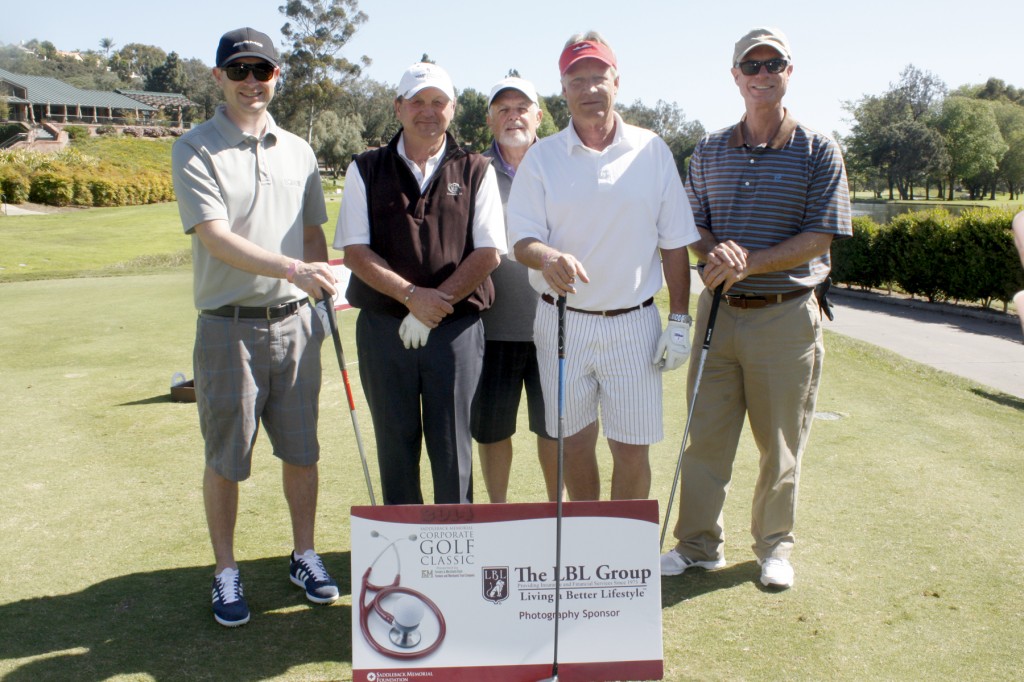 Saddleback Memorial Foundation recently hosted the 6th annual Corporate Golf Classic at the El Niguel Country Club. The tournament netted nearly $78,000 to benefit the new MemorialCare Cancer Institute at Saddleback Memorial Medical Center.
Located adjacent to SMMC, the Cancer Institute will provide the community with access to state-of-the-art technologies and expanded treatment options in a newly renovated building.
Approximately 140 physicians, corporate partners and other supporters of Saddleback Memorial enjoyed a challenging day of golf on the 18-hole course at the new tournament location, El Niguel Country Club in Laguna Niguel.
One of the foursomes was from Beacon Pointe, a Newport Beach based company that supported the golf tournament as par sponsors (a $2,500 donation). Alex Kohara of Beacon Point won a special award at the tournament for having the longest drive of the day.
Another foursome was from Roger's Gardens in Newport Beach. Roger's Garden has not only supported Saddleback Memorial Foundation at the golf tournament and gala with in-kind donations, but are also designing the Garden of Hope and landscaping for the new home of the MemorialCare Cancer Institute at Saddleback Memorial.
Saddleback Memorial Foundation President Cecilia Belew said, "we are grateful to the physicians and corporate partners who came to our golf tournament not only for a great day on the course, but to also help us achieve a higher level of care for our patients and the communities we serve through their support of the new Cancer Institute."
For more information, visit memorialcare.org/saddleback.