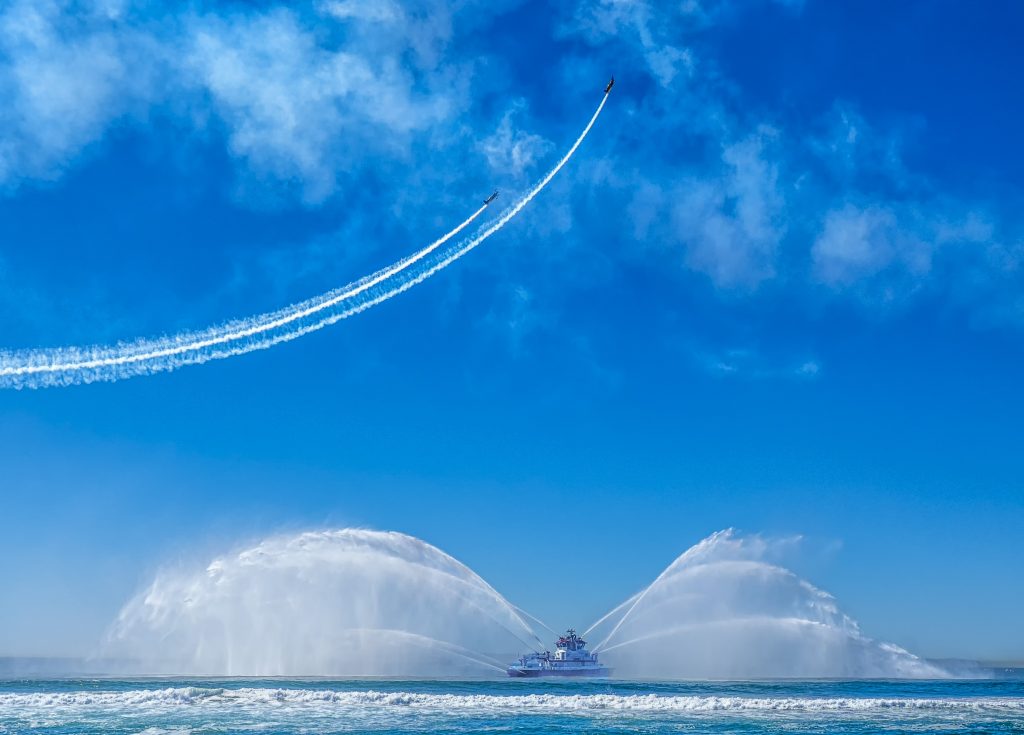 The Great Pacific Airshow returned to Newport Beach's coastal neighbor, Huntington Beach, last weekend and  included some heart stopping aerobatic, warbird and military performances.
The annual event, previously called the Huntington Beach Airshow, kicked off this year's festivities on Friday and ran through Sunday.
Headlining the show for a second time was the pride of the United States Air Force, the USAF Air Demonstration Squadron, better known as the Thunderbirds. Flying Lockheed Martin F-16 Fighting Falcons, the Thunderbirds perform with mind-bending precision and choreographed sequences that electrify audiences with every roll, pass and formation. They performed a mix of 40 formation and solo routines during their 75-minute air demonstration.
Other performers included Jeff Bourboon and his Yak-110, Lyon Air Museum's C-47 Dakota, FedEx-757, SOCOM Para Commandos, U.S. Air Force C-17 Globemaster III and KC 135, Stratotanker, US Coast Guard search and rescue demonstration, and more.
For more information, visit pacificairshow.com.