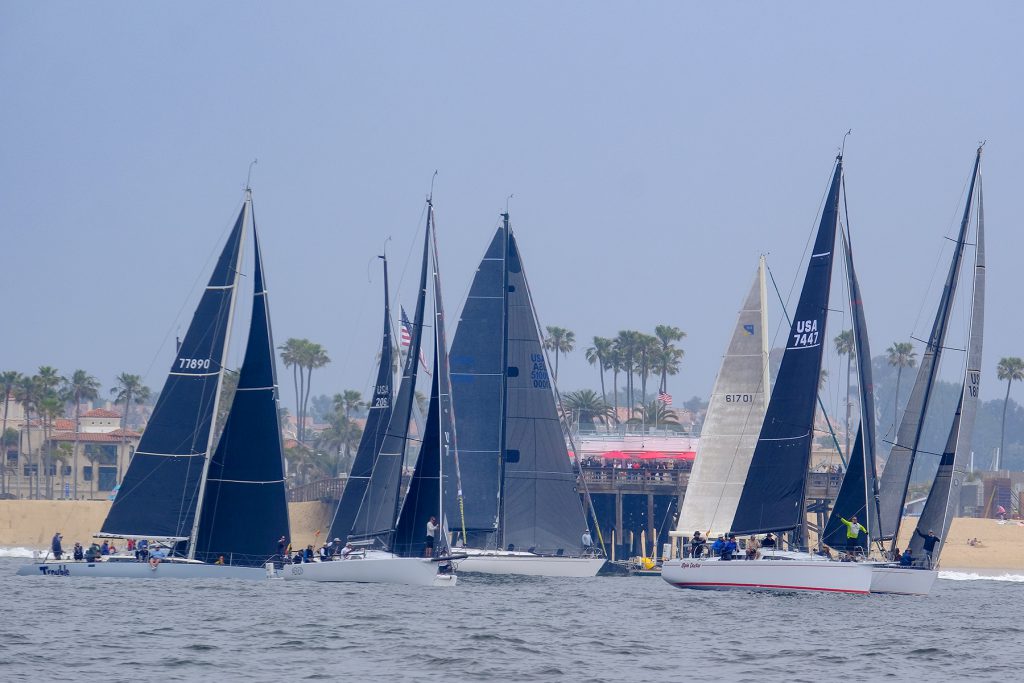 Nearly 140 boats of all sizes set sail from the Balboa Pier on Friday, April 28 in the 75th Newport to Ensenada International Yacht Race.
When it ended hours later, Rich Festas' 46-foot Rogers "Groundhog Day" came out on top and nabbed three trophies.
According to information provided by the Newport Ocean Sailing Association, "Groundhog Day" was one of seven in the competitive Ultra-Light A-Class. "Groundhog Day" crossed the finish line at 17hr 36mn 13s, more than 2 hours and 34 minutes faster than the closest class competitors.
Festas ended up with the Governor of California Trophy for Best Overall PHRF-UL-A, the President of USA Trophy for Best Corrected Time (All PHRF), and the Tommy Bahama Best Corrected Overall Trophy.
When the boats set off from Newport, they found better-than-expected winds, yet according to Newport Ocean Sailing Association they were lighter than hoped for, putting sailors to the test and making every decision and problem-solving measure meaningful. Those choices resulted in close racing, with the difference between winning or not a matter of minutes, and in some cases seconds.
Festas said it was a nice easygoing race for "Groundhog Day," with the crew of 10, including his son, staying positive and motivated. Positivity and expectations for things getting better are what the boat's name and mantra are all about, noted Festas. Taken from the movie, the spirit of "Groundhog Day" is not only being the best possible person every day, but the best possible sailors trying to do better every time they go out.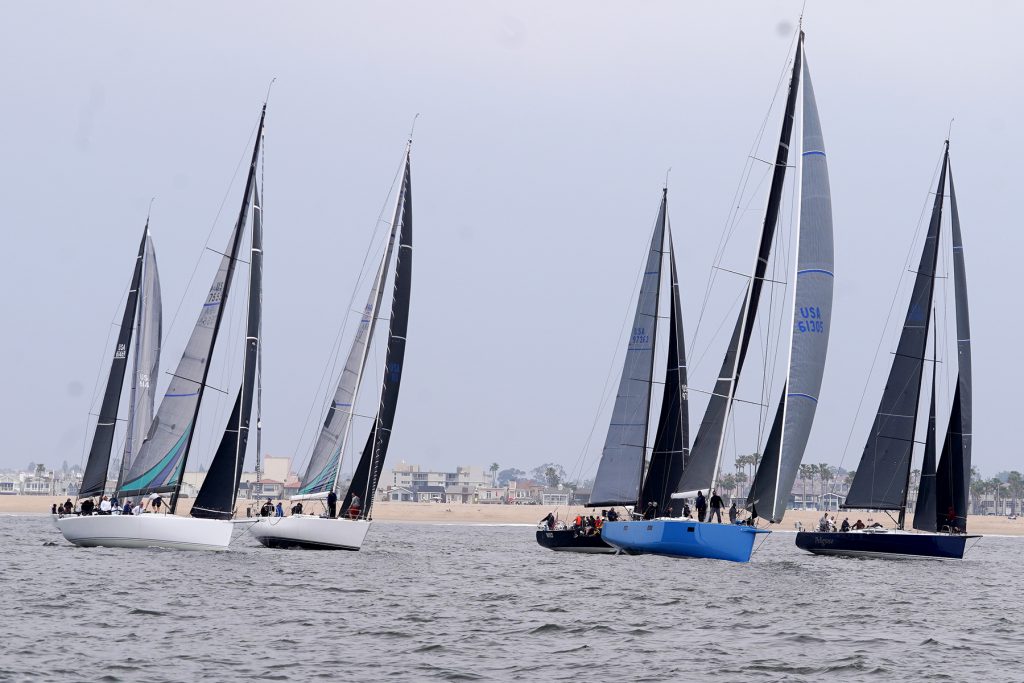 According to the Newport Ocean Sailing Association, "Groundhog Day" placed second in the Cabo Race in March despite losing all their instruments for the last two days of that race. The boat was delivered back from Cabo just one week prior to the Newport to Ensenada race.
Another race entrant, Jerry Fiat's 2021 multiple trophy-winning "Taniwha," took a quick lead after its start in the ORCA class and steadily pulled ahead of the fleet as it made its way down the coast.
The Newport Ocean Sailing Association noted that at 1 a.m. Saturday, "Taniwha" had cut due east and across the bow of "Artemis" only to face Tom Holthus' "BadPak" in what appeared to be a battle for first to finish while still 28 nm miles from the mark.
"BadPak," a Botin56, tacked earlier in their sail and finished first with the best elapsed time of 15h 40m 42s.
Andy Horning's "Day Tripper II," a 1990 Hunter 40, returned to the podium this year for the 16th time, having missed it last year after suffering damage in blustery winds. Horning called this race a nail-biter for good reason. Day Tripper II with its regular crew, won PHRF C Class by a margin of four minutes and 52 seconds and reclaimed the Converse Wurdemann Trophy, for SLBYC.
Race organizers, the Newport Ocean Sailing Association, with the help of its nearly 40-person volunteer force, presented more than 30 trophies to competitors and brought another of the running of the iconic race to a close.
"You are part of history just by being here," said Commodore Mary Bacon to the crowd about the long-running race.
For more information and a complete list of winners, visit nosa.org.