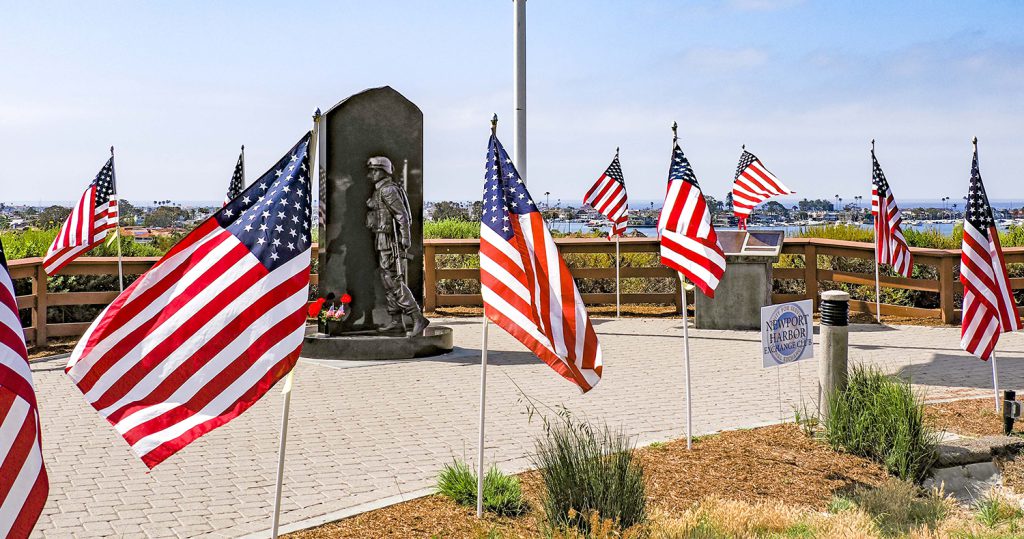 This year, the 14th Annual Field of Honor, presented by the Exchange Club of Newport Harbor, will commemorate both Armed Forces Day and Memorial Day, and will run daily from Friday, May 19 through Monday, May 29 at Castaways Park, 16th and Dover Drive in Newport Beach.
This spectacular event features the posting of 1,776 large (3' x 5') American flags that are displayed along the paths of Castaways Park overlooking Newport Harbor. The event honors armed forces members, past and present, and first responders who have served or are serving our country and our communities.
A flag may be dedicated in honor of an armed forces member or first responder, past or present, in any branch of service. For more information about how to dedicate a flag, please visit the website at www.exchangeclubofnewportharbor.com. At the end of the event, each dedicated flag with its dedication ribbon may be claimed by the donor for private display.
Half of the net proceeds from the Field of Honor is distributed to organizations that support military members and their families. The remainder is allocated to programs which promote the prevention of child abuse, primary and secondary school programs within the Newport Mesa Unified School District, educational scholarships, and other charitable organizations in our community.
Admission to Castaways Park and to the display is free; donations are welcome and much appreciated!