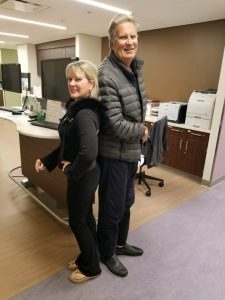 By Cassandra Reinhart, Special to the Independent
Sixty-five-year-old Bruce Cook couldn't admit to anyone but himself that he will die without a kidney transplant.
"I didn't want sympathy and I didn't want people to think I was disabled," Cook said.  "I didn't think anybody would do it. How do you ask someone for a body part?"
The longtime Newport Beach resident and editor of the Bay Window Magazine has been on dialysis for the past five years, and needs a kidney transplant that doctors say will save his life.  He knew from the initial diagnosis that the kidney disease that runs in his family was a life sentence.
"The first day I went in for dialysis I walked in the clinic and it was the most depressing moment I can possibly share," Cook said.  "Looking at some 20 people hooked to chairs, half of them looking like they weren't alive."
Cook's friends at the Balboa Bay Resort and Club encouraged him to ask for help. With his condition worsening, he finally gave in.  A charity event was held at the resort earlier this year to raise awareness and education surrounding organ donation.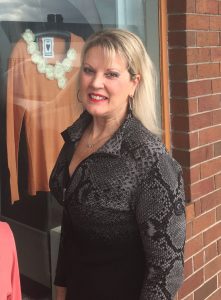 Cook was hoping the event would start a conversation with one of the 500 attendees that could turn into a willing donor.
"I said nothing is going to happen from this. It was a wonderful experience but nobody is going to donate a body part," Cook said.
Laguna Beach resident Heidi Miller, 63, was invited to Cook's charity event, but couldn't attend.  She has known Cook socially for 25 years, and though they weren't close friends, his story struck a chord.  While at lunch with a mutual friend this summer, Miller asked if Cook had found a donor.
"She told me that Bruce is getting sicker and sicker," Miller said. "And I'm like wow, really? Nobody came forward? There are all these bad things happening in the world, political, and whatnot.  And I am thinking you know, I can give a kidney."
Miller started her research by grilling a former employee who she remembered had donated a kidney to a relative a few years ago.
"First I asked her the girl things, you know.  Like, how big is your scar?" Miller laughs.  "She said it's about three to four inches."
And when Miller asked her if she would do it again, the answer put no doubt in her mind.
"She said 'In a heartbeat. I saved somebody's life'," Miller said. "I got off the phone, called Bruce and said, hey it's Heidi, how are you doing? Give me your doctor's number. I am going to call tomorrow."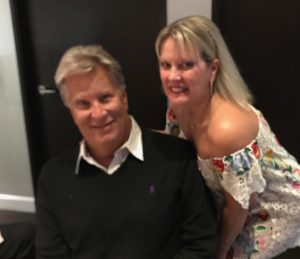 On the other end of the line, Cook held the phone in disbelief.
"Heidi just said, 'I'm your donor.'  It was out of the blue." Cook said.
That was August. In the weeks that have followed, both Miller and Cook have been through multiple rounds of medical testing at a number of different area hospitals to get the green light from a team of doctors. Though Cook is 6'5 and 230 pounds, and Miller is 5'3 and 119 pounds, everything else is a match.
"I was told it will never happen; she's too small. But it will work. We are a total match," Cook said.
Surgery will happen on Friday, Nov. 17 at Cedars-Sinai Hospital in Beverly Hills.  The success of transplantation depends on many factors, including the diligence of recipients in taking anti-rejection medications, exercise, and adapting a healthy diet and lifestyle, the foundation says.
"My surgeon said it's going to change my life. He said you are going to get so much positive from this and be such an example for others, it's going to empower you," Miller said.
Cook, who has another grandchild due in December, knows Miller's selflessness has not only saved his life, it's saved his spirit.
"She is so incredibly giving," Cook said.  "I am the lucky one."