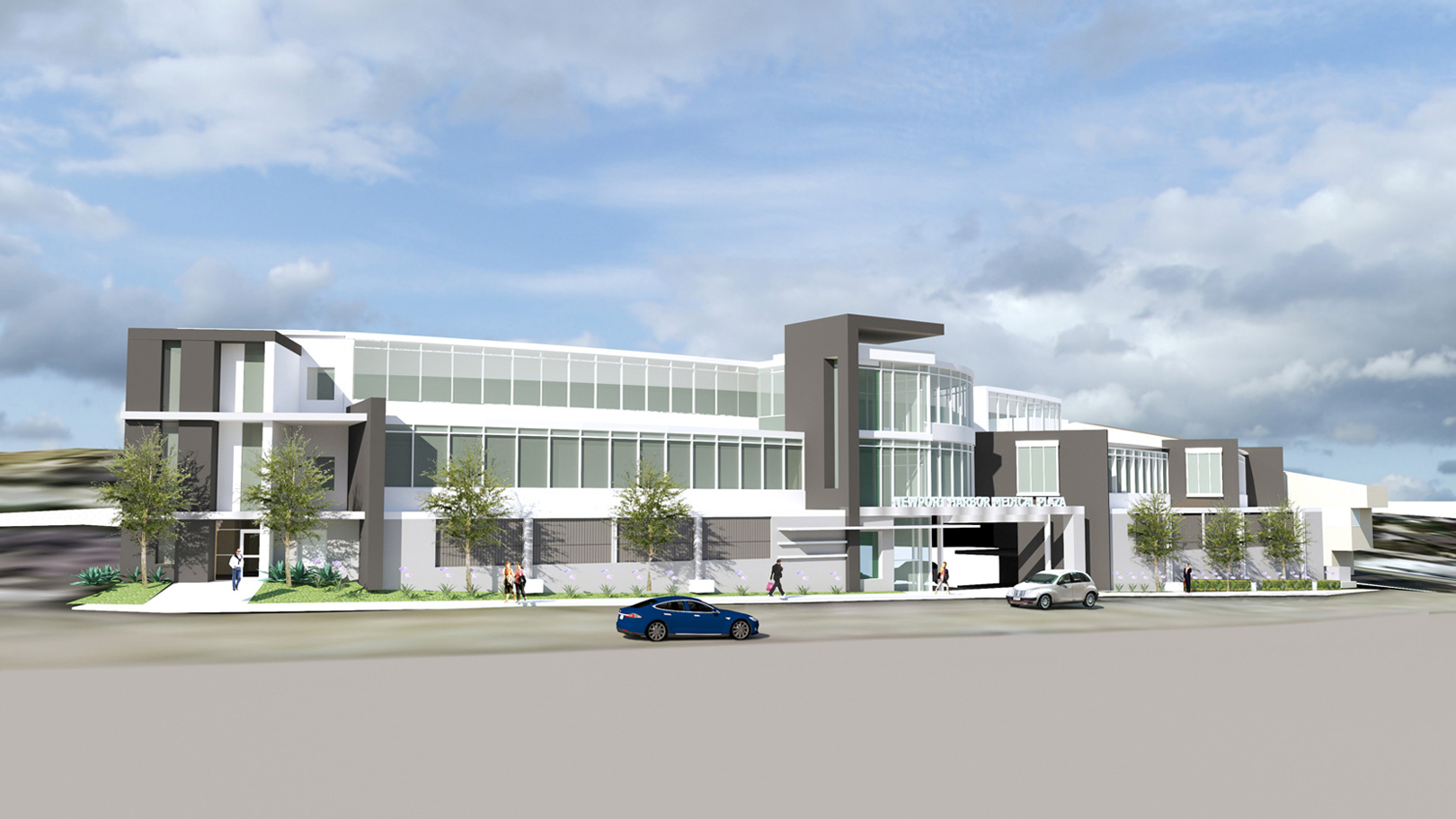 Local builder C.W. Driver Companies has broken ground on Newport Harbor Medical Plaza, a 26,500-square-foot medical facility at 330 Old Newport Blvd., according to a press release.
The Newport Beach facility near Hoag Memorial Presbyterian Hospital will feature ocean views and modern architecture. Officials anticipate construction to finish in fall 2018.
C.W. Driver Companies affiliate Driver SPG, a division that specializes in shorter completion times for tenant improvement, renovation and new construction projects, is working on the build alongside developer Shaoulian Properties and designer Bundy-Finkel Architects.
"More than 10 years in the works, we look forward to having Driver SPG as a trusted partner to bring this project to fruition," Emanuel Shaoulian, owner of Shaoulian Properties, said in a prepared statement. "The facility is designed to accommodate large groups, operating rooms, dialysis, imaging centers and a host of other advanced needs that will be desirable to a wide range of medical practices."
The office spaces will range from 2,000 to 16,500 square feet and offer second floor patio deck amenities, two levels of below-grade parking and gurney accessible elevators.
For more information, visit cwdriver.com.