As the second-most populous district in Newport Beach, District 5 is home to Balboa Island and Fashion Island, and enough public works projects to fill an entire city park.
Elected in November, Councilman Jeff Herdman, who represents the district, held his first town hall on Monday night. It's a trend that Councilwoman Diane Dixon popularized several years ago. Councilman Brad Avery and now Herdman have followed suit.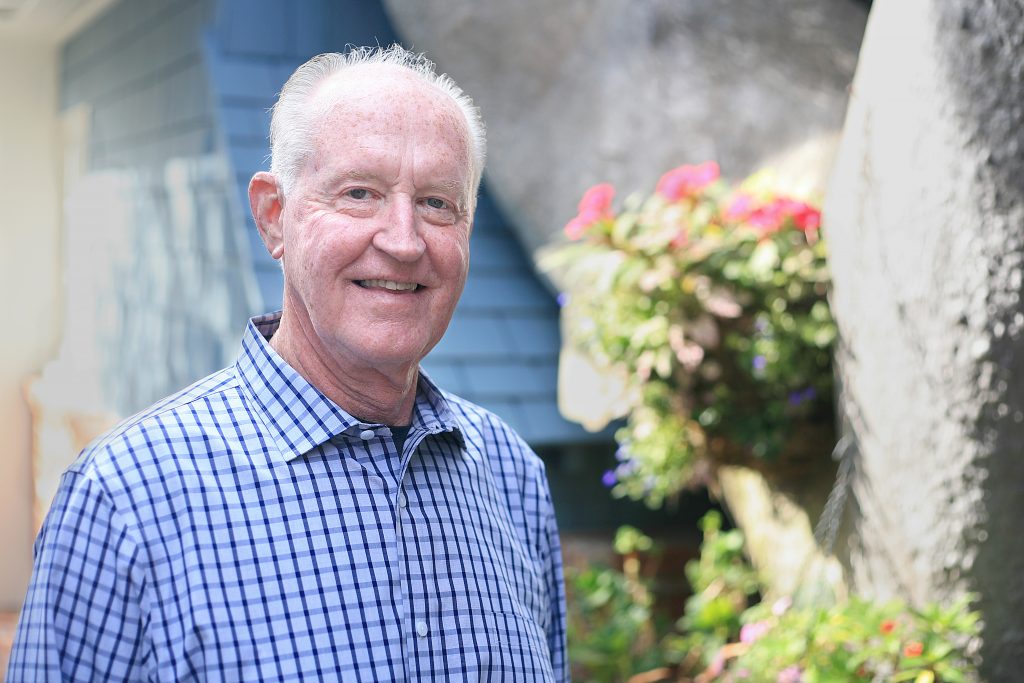 Monday's agenda addressed important projects in District 5, but it also gave insight to how the city is responding to the short-term rental debate, an update on new flight patterns from John Wayne Airport, and perhaps most interestingly, a glimpse into the possible showdowns over design options for Bayside Drive, which will be discussed at the next city council meeting.
Among the 50 attendees were Promontory Bay residents Michelle Hall and Lori Teslow, who shared statistics about speeds on Bayside Drive at Harbor Island Drive, and details about a recent car accident in the area that inspired them to endorse a two-lane and possibly a roundabout option.
Bayside Drive, between Coast Highway and the Marine Avenue and Jamboree Road intersection, is in need of extensive repairs. Even the bike lanes, sidewalks, and medians are scheduled to be refurbished. The city has presented three design options on their website, but Public Works Director Dave Webb said that there was a fourth option: repair the road, but do not change the lane design at this time.
Hall said she walks her dog along the thoroughfare and sees cars speeding every day. She said that the Junior Life Guards ride their bikes along Bayside in the summer. 
"Is Newport Beach prioritizing convenience over safety?" she asked, saying that the city seems to be favoring more lanes in the area, instead of slower speeds.
Webb assured her and the audience that city staff is aware of the issues at stake, but there's a "bigger conversation" that has to take place. The matter will be on the May 9 agenda for city council and will be open to public comment at that time.
On Balboa Island, two major projects are wrapping up. One, the Park Avenue Bridge on Balboa Island is nearly complete, with utilities currently being installed.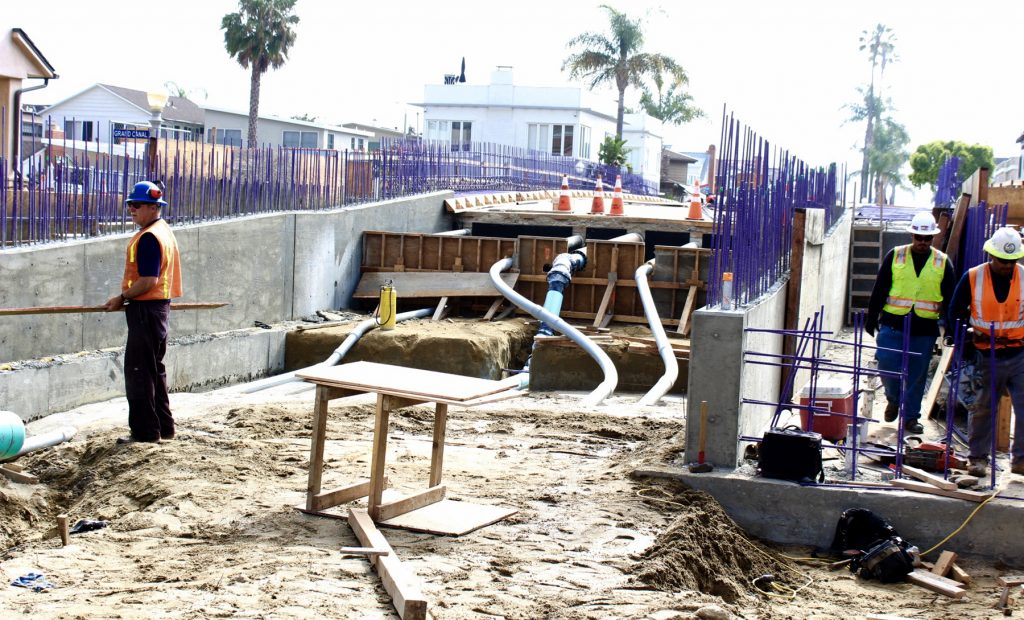 "We're very close to announcing a completion date," City Engineer Mark Vukojevic revealed.
The bridge reconstruction, which cost $6.3 million according to the project's website and funded by Federal Highway Administration (FHWA) Highway Bridge Program, has taken longer than expected. Residents and visitors have been using a temporary bridge over Balboa Avenue to get to Little Balboa Island since reconstruction began in March 2016.
The island is also the site of a $500 million sand replenishment project. Approximately 10,000 yards of sand, dug from the mouth of the Santa Ana River, is being delivered in increments around the island. Little Balboa Island was finished last week, and trucks are depositing sand at street ends on the big island this week and next. Vukojevic stated that the work will likely be completed by the end of May.
Once the busy summer months end, the island will embark on an ambitious capping of the sea wall surrounding it. The design of the 9-inch cap, Vukojevic reported, is complete, and resembles the curb-style one used on Little Balboa Island. He said that notices for public hearings on the sea wall project will be posted in the area soon.
As a new councilman, Herdman seems to relish the work. "I'm thoroughly enjoying my responsibilities," he told the audience. Herdman also praised the Newport Beach city staff, many of whom joined him on Monday night.  
The veteran of education and administration said he loved representing his hometown and the people within it.
"When people ask what my favorite part is, I have to say that it's helping individual people out. That's I did in my former career."