December is here, and with it comes a virtual blizzard of holiday events that take place locally over the next few weeks. From Christmas tree lightings to community celebrations to millions of people viewing decorated boats on parade. And it's all happening here in Newport Beach.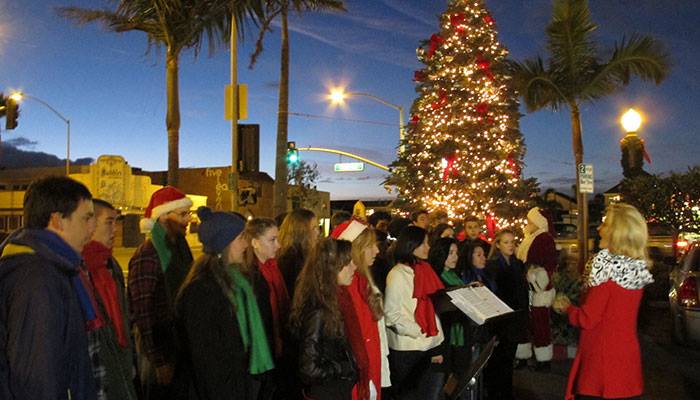 SATURDAY, DEC. 2
• Balboa Village Christmas Tree Lighting, 3 to 6 p.m. at OceanQuest Courtyard in Balboa Village. Kick-off the holiday season at the Balboa Fun Zone with Christmas at the Beach. Celebrate the season with the whole family with a tree lighting ceremony at 5 p.m.
For more information, visit BalboaVillage.com.
• 21st Annual Crystal Cove Tree Lighting and Holiday Bazaar, 10 a.m. to 5:30 p.m. Crystal Cove Conservancy will host the all-day event at Crystal Cove, which will be decorated with traditional mid-century décor, carolers, and sparkling lights throughout the Historic District. Santa arrives at 4 p.m. for family photos, followed by the tree lighting ceremony at dusk (approximately 5 p.m.). Arrive early for best parking.
For more information, visit CrystalCove.org.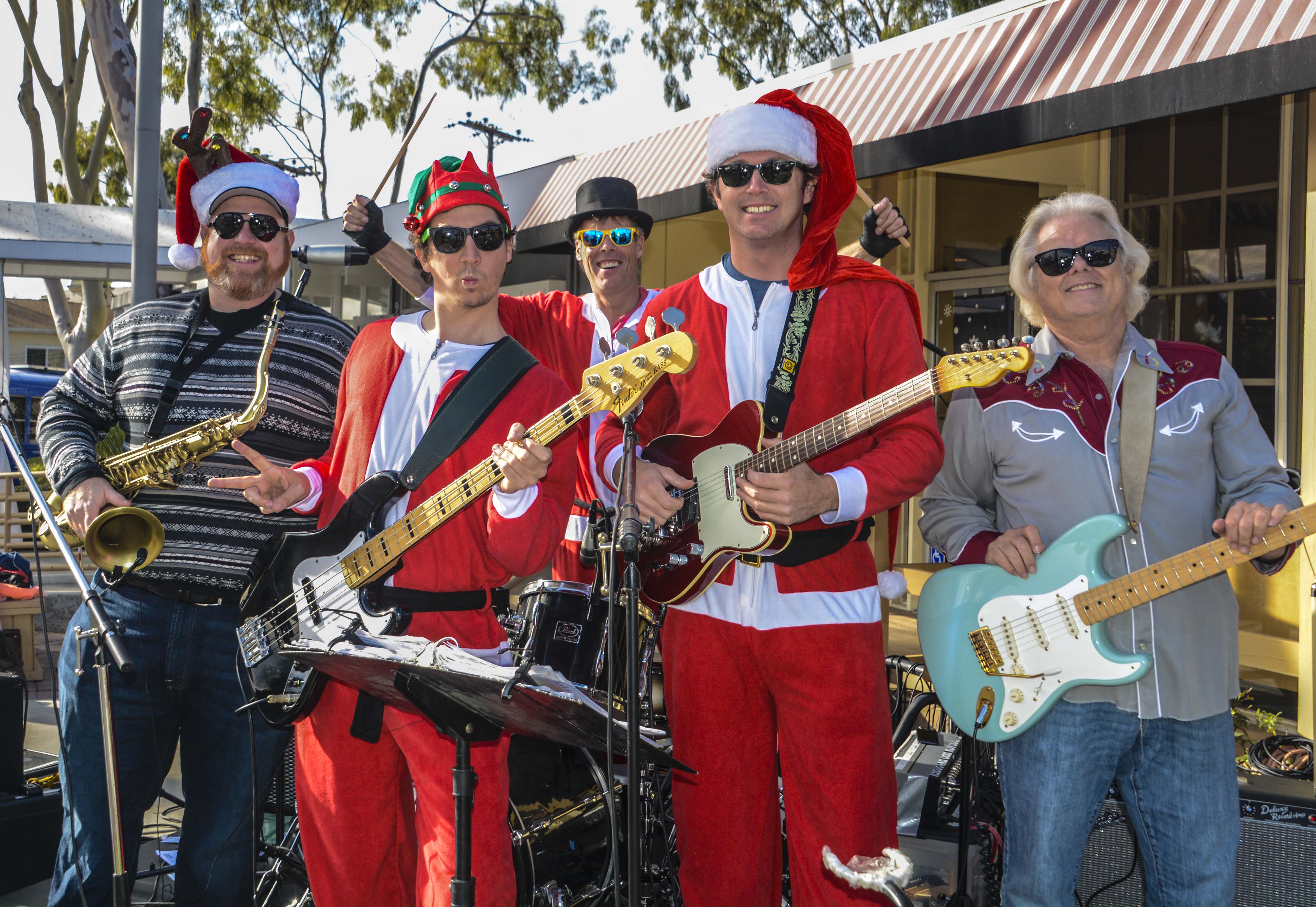 SUNDAY, DEC. 3
• Corona del Mar Christmas Walk, 11 a.m. to 4 p.m. The Corona del Mar Chamber of Commerce presents "The Walk," which brings together thousands of fun-loving people into the village of Corona del Mar for live entertainment, food, prizes and games. Festivities include merchant promotions, live entertainment with a dozen bands in strategic locations, the Fireman's Grill BBQ provided by the NB Fire Department, restaurant tastings, kid's entertainment including photos with Santa, unique vendor exhibits, beer & wine garden, opportunity drawing with over $15,000 worth of prizes, and performances by high school and community organizations.
For more information, visit CdMChamber.com.
• Balboa Bay Resort's Annual Holiday Tree Lighting Ceremony, 6 to 7 p.m. at Balboa Bay Resort. Orange County School of the Arts starts the festivities with a high energy musical revue, followed by a visit from Santa and the lighting of the resort's giant Christmas Tree. Complimentary treats and beverages, and complimentary admission with a donation of one new, unwrapped toy. Reservations not required.
For more information visit MeritageCollection.com/BalboaBayResort.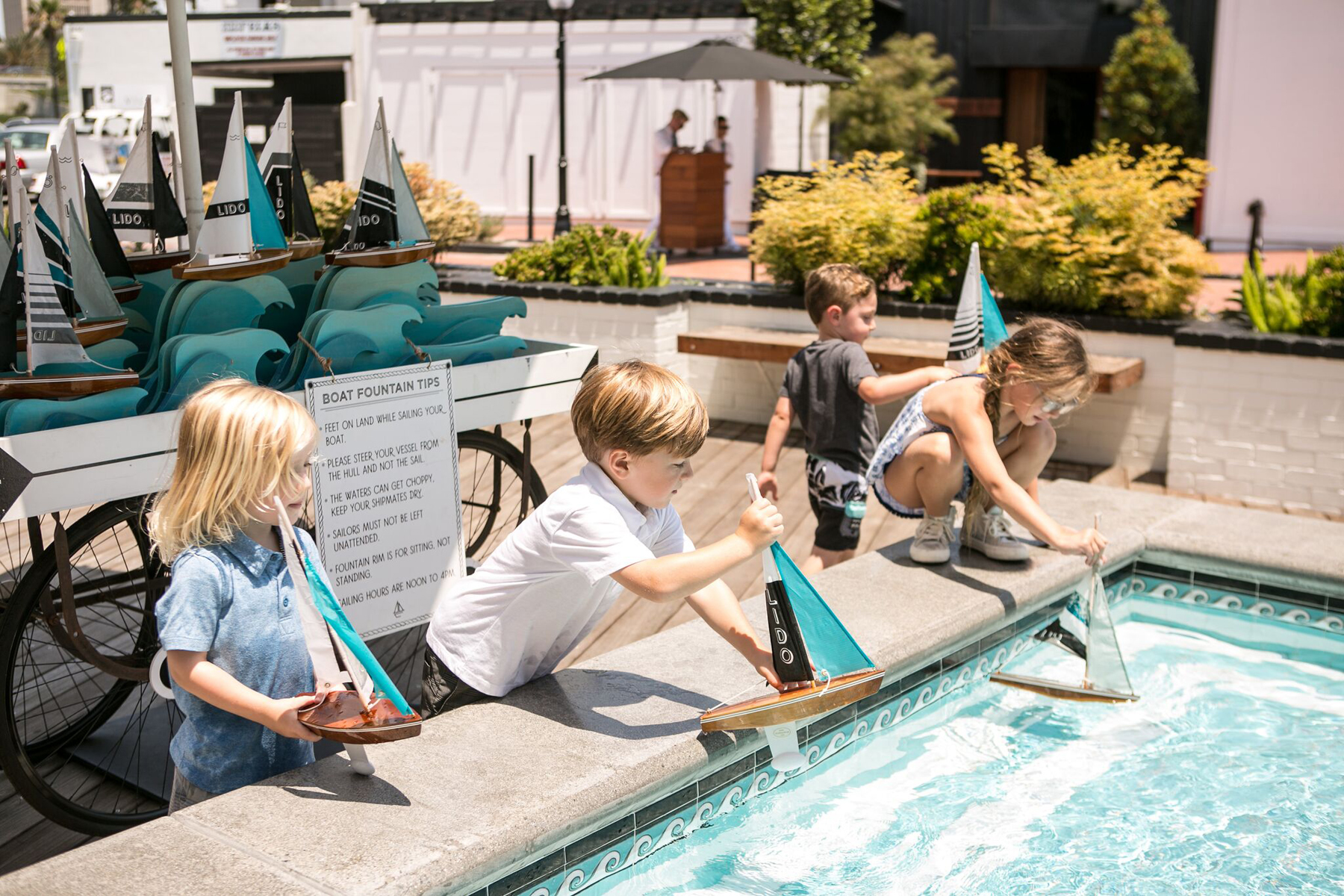 SATURDAY, DECEMBER 9
• Holly Days at Little Lido Kids Club with Kids Boat Parade, 1 to 3 p.m. Enjoy a very special "Holly Days" Saturday edition of Little Lido Kids club at Lido Marina Village. Bring the entire family and get into the holiday spirit with a festive Grinch performance by the Clifton Dance Project, face painting, glitter tattoos and twisted balloon animals. Kids can decorate their very own toy boat and participate in the first annual Little Lido Boat Parade at the Lido Boat Pond. This is a pint-sized preview of the Newport Beach Christmas Boat Parade that runs later in the month. Lido Marina Village is located at 3434 Via Lido.
For more information, visit LidoMarinaVillage.com.
SUNDAY, DECEMBER 10
• Annual Balboa Island Holiday Home Walking Tour, 11 a.m. to 4 p.m. Sponsored by the Balboa Island Improvement Association, the 21st annual Balboa Island Holiday Home Walking Tour includes eight unique holiday decorated Balboa Island homes and cottages. Tickets are $35 and are available online and at the following Balboa Island stores: Island Home, Persimmon Tree and Toss, all located on Marine Avenue. Tickets will be available for pick up at Balboa Island Museum, located at 331 Marine Ave., Balboa Island, beginning at 9:30 a.m. the day of the Home Tour.
For more information, visit balboaislandNB.org.
DECEMBER 13-17
• 109th Annual Newport Beach Christmas Boat Parade, hosted by the Commodores Club of the Newport Beach Chamber of Commerce. Join more than a million viewers over five nights as they watch beautifully decorated yachts, boats, kayaks and canoes sail along the harbor. This year's parade has a new starting and ending point at Lido Isle. The parade will begin at approximately 6:30 p.m. each night.
For more information, visit ChristmasBoatParade.com.