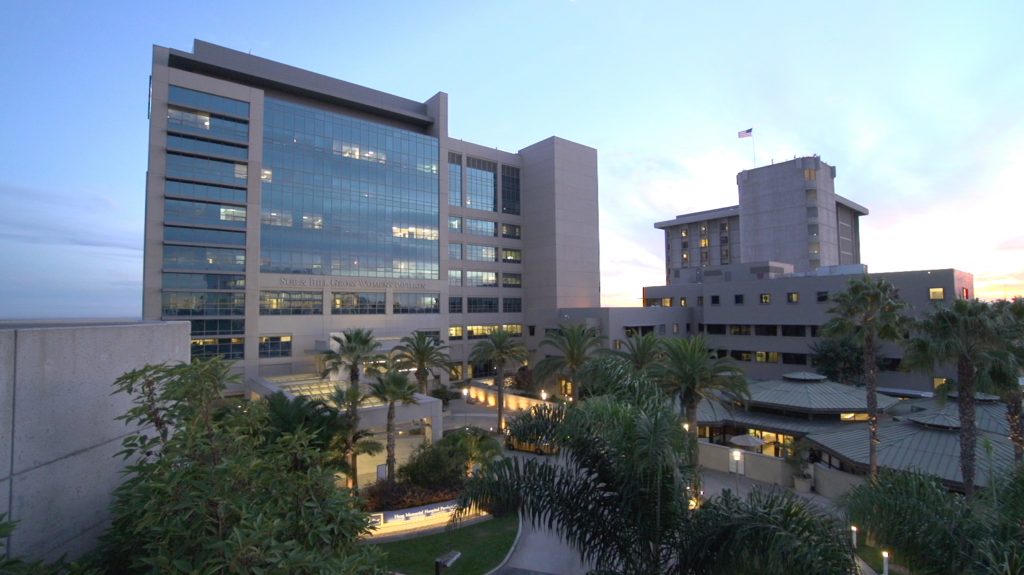 Hoag Hospital has announced two major philanthropic gifts that will be used to establish endowed chairs in developmental cancer therapeutics and aortic care, and honored the families of organ donors at Hoag's "Tree of Life" memorial.
Gifts for Endowed Chairs
Two major philanthropic gifts announced by Hoag Hospital Foundation earlier this month to establish endowed chairs in developmental cancer therapeutics and aortic care bring Hoag's total number of endowed chairs to 13, underscoring both its national leadership in innovative treatment and clinical research, and the vital role community philanthropy plays in making them possible.
In her last of many significant gifts to Hoag before her passing last August, Margaret Larkin, a long-time Hoag supporter and a director on the Hoag Hospital Foundation Board, established an endowed chair in developmental therapeutics at Hoag Family Cancer Institute. The chair will be named the Margaret Givan Larkin Endowed Chair in Developmental Cancer Therapeutics in her honor.
Decades-long friends and long-time supporters of Hoag, Martha and Jim Newkirk gave $3 million to establish the Newkirk Family Endowed Chair in Aortic Care.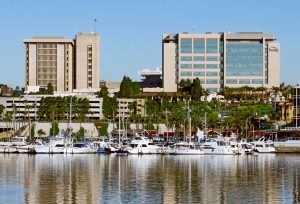 "Through the extraordinary generosity of people like the Larkins and the Newkirks, endowed chairs at Hoag are providing an important source of funding for physician leaders to bring medical advances to our community," Hoag President and Chief Executive Officer Robert T. Braithwaite said.
"While common in academia, endowed chairs are still fairly rare in a community health care setting," Braithwaite added. "Our endowed chair holders have responsibilities above and beyond providing excellent patient care. In addition to acting as leaders among their peers, they stay continually apprised of the latest advances in their fields and encourage and participate in clinical research and other academic pursuits."
The gift from the Larkins to establish the Margaret Givan Larkin Endowed Chair in Developmental Cancer Therapeutics highlights Hoag's aggressive pursuit to provide early phase clinical research trials to patients locally, expanding access to the newest and most promising cancer treatments available. Hoag is recruiting a physician to officially hold the chair and direct the research that will take place supported by the funds it generates.
Martha and Jim Newkirk's connection to Hoag goes back to its earliest days. Martha was a nurse at Hoag and Jim's mother, Alta Newkirk, joined the first group of hospital employees as a nurse's aide in 1952. All of the couple's children and grandchildren were born at Hoag. To celebrate the family's long affiliation with and affinity for Hoag, Martha and Jim made a legacy gift of $3 million to create an endowed chair to support aortic care, research and treatment.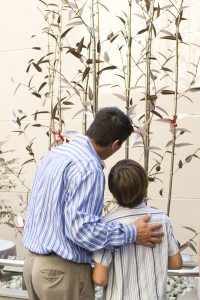 Honoring Organ Donors
Families of organ donors and community members gathered together on October 18 at Hoag's "Tree of Life" memorial in an event co-hosted by Hoag Memorial Hospital Presbyterian and OneLegacy, the non-profit organization dedicated to saving lives through organ, eye and tissue donation serving the seven-county greater Los Angeles area.
"Hoag is honored to recognize the extraordinary donors who have saved countless lives with their generous gifts," said Karen Linden, chair, Hoag board of directors. "Since its installation in 2011, the Tree of Life has served as a place for families to visit and reflect on the gift their loved ones gave, and we hope it inspires others to become donors as well."
Dr. Rosemary O'Meeghan, intensivist and chair of the Hoag Organ, Eye and Tissue Donation Program, welcomed the donor families and guests to the event. She affirmed that it takes considerable strength for families to pursue organ donation around a time when there has usually been sudden illness and death of a loved one. The event acknowledged the commitment of both the registered organ donor and donor families, to the noble cause of organ donation and transplantation, to help those in our community in need of life-saving organ transplants.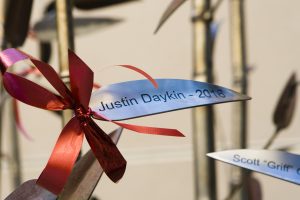 An organ donor's last act in this world is to extend the life of someone else – almost always a stranger. John Whalen, a transplant recipient, shared a sentiment about his donor: "This person wasn't one of my three brothers or a lifelong friend, it was a complete stranger. He gave me a miracle. He gave me back my life."
To honor that sacred and lifesaving gift, families of recent Hoag organ donors were presented with a certificate and a replica of a leaf bearing the name of their loved one that will hang on the Tree of Life, a metal sculpture created by local artist Tova Rotlevy Cohen. The tree received its newest leaves with the names of 15 organ donors from 2015 through 2016.
"I encourage all of our community members to give the ultimate gift," stated Newport Beach Mayor Kevin Muldoon, who also has witnessed the power of organ donation when his father passed, but was able to donate his organs. "Registering to be a donor is easy and it is the most precious and selfless gift you can give."
Visit hoag.org for more information.