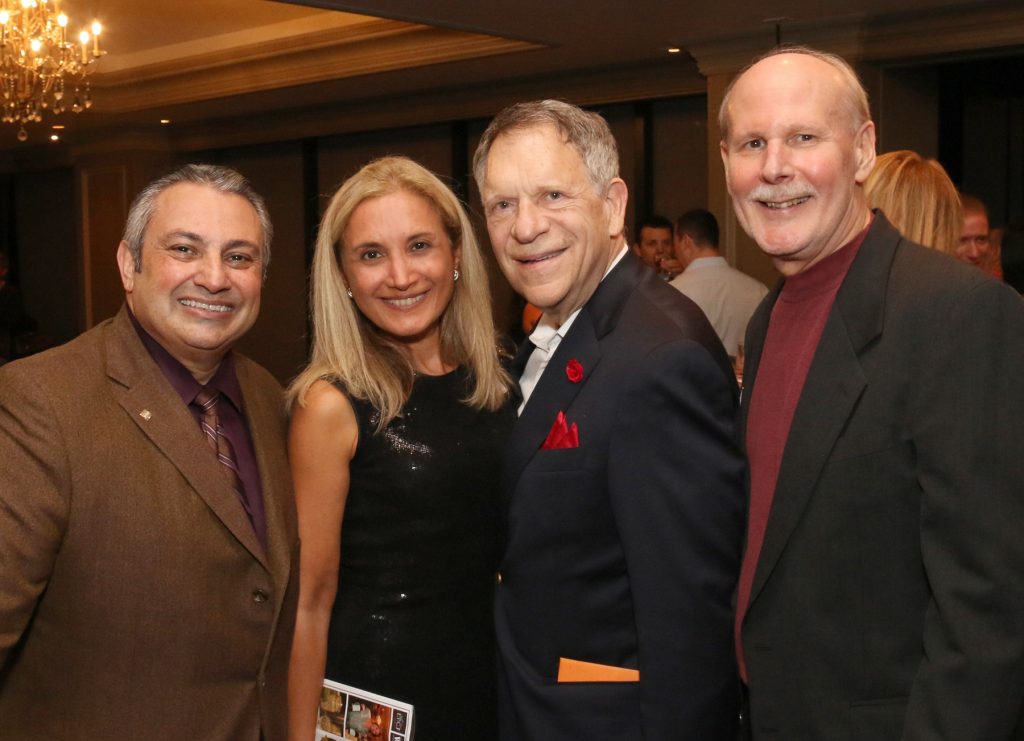 More than 350 people enjoyed fine wines, craft brews, and scotch accompanied with assortment of hors d'oeuvres and live music at the 11th Annual Charity Classic "Hops & Vines," hosted at the Center Club of Orange County in Costa Mesa last month.
The event exceeded expectations, raising nearly $40,000 for local causes serving the Orange County community, including the evening's featured charity Working Wardrobes.
In addition to Working Wardrobes, other benefactors from the Hops & Vines event include the ALS Therapy Development Institute, and the Employee Partner Care Foundation.
This year, the event featured several new sponsors, more music venues, and Ric Franzi as emcee, who is one of the nation's foremost experts on CEO Peer Groups.
Former Super Bowl quarterback for the Los Angeles Rams, Vince Ferragamo, brought his heralded Tuscan wine Caressa J, which won Gold Medals in 2012 and 2013 at the Los Angeles International Wine Competition.
"Many thanks go to the sponsors, vendors and volunteers who make this such a memorable event," said Richard Ward, Chairman of the Charity Classic. "We saw lots of new faces, made new friends and feel like the event made new special connections with worthy causes serving our own backyard communities."
For more information visit clubcorp.com.
Founded by Henry T. Segerstrom, Center Club Orange County is located at 650 Town Center Drive adjacent to the Segerstrom Center for the Arts.