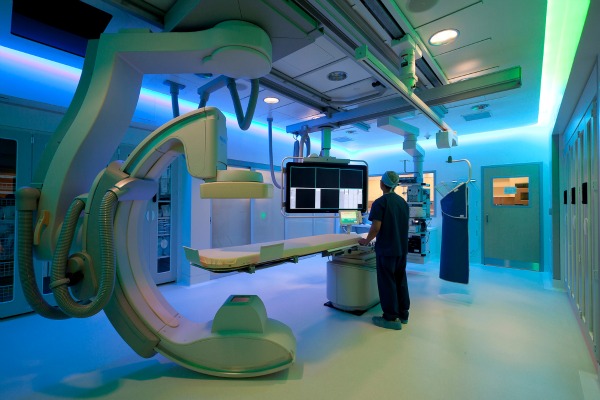 A physician works in the new Allan and Sara Fainbarg Electrophysiology Cath Suite at Hoag Memorial Hospital Presbyterian. The suite includes a "zero gravity" radiation shield meant to lessen the pressure regular radiation suits put on physicians and increase protection.
The suite also plays soothing scenes, which range from mountains to beaches, kids and more, on screens in the ceiling above the patient, along with light and sound meant to relax the patient. The hope is to decrease the amount of anesthesia and medications used and create a better experience for the patient.
The first session is scheduled for next Wednesday.