There are few accessories more iconic than Indiana Jones' fedora and whip. Symbols everywhere of adventure, they have been duplicated by many a young boy on Halloween, not a few of whom wore them while pursuing their own series of adventures.
How did it happen that these simple articles call to mind a dashing archaeologist with a knack for stumbling upon the most sought after artifacts of all time?
It happened because a costume designer carefully chose them to define a character, and evoke a connection between a certain handsome professor and the film's audience.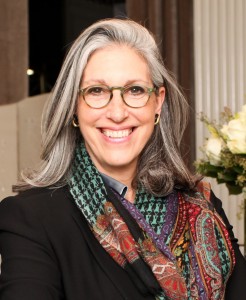 That costume designer, Deborah Nadoolman Landis, will be making an appearance in Newport later this month, when she stops in at the library as part of the Newport Beach Public Library's "Library Live" series.
In town to discuss her new book, "Hollywood Sketchbook:  A Century of Costume Illustration," Landis will offer a lecture, followed by a Q&A, book signing, and a coffee reception.
The event will take place on Thursday, March 21, beginning at 7:00 p.m. While the evening's festivities are free of charge, a suggested donation of ten dollars will gladly be accepted at the door, and advance reservations are highly recommended.
A Hollywood icon in her own right, Landis has worked with such directors as Louis Malle, Steven Spielberg, and her own husband, John Landis. She is responsible not only for Indy's attire, but also for Michael's Jackson's famous red jacket and dyed to match jeans worn in the "Thriller" video, and the elaborate costumes in Eddie Murphy's comedy "Coming to America," for which she was nominated for an Oscar.
"Hollywood Sketchbook" is the first book on the subject of costume illustration for the movies, and contains over 500 previously unpublished drawings, with each drawing providing a blueprint for the creation of a costume and a character.
Celebrating one hundred years of costume designers' and costume illustrators' contributions to the art of cinematic storytelling, this book is a treasure trove of drawings, going all the way back to the early days of Hollywood. Peppered throughout with anecdotes from collectors, archivists, illustrators, and designers, this lovely volume is a must have for anyone enamored with cinema, fashion, or design. It joins the author's previous works as an important chapter in the history of costume design.
Landis, who has made it her mission to bring to light the incredible contributions to film that artists such as herself make, was recently a Senior Guest Curator at London's Victoria and Albert Museum for their "Hollywood Costume" exhibit, a collection of cinematic costumes which highlighted the skill of costume designers, and their role in constructing the characters we see on screen.
While promoting the exhibit, and in discussing the duty of the costume designer, Landis said, "The director only has a few frames to utterly seduce so we need to help bring the people in the story to life."
A generation or two of zombies and adventure-seekers would say she has succeeded in doing just that. Through her designs, she has brought to life characters that not only exist on the screen, but have jumped off into the real world as well, continuing to thrive in countless new incarnations.
For more information on Ms. Landis' appearance, please visit nbplfoundation.org, or call 949-548-2411.