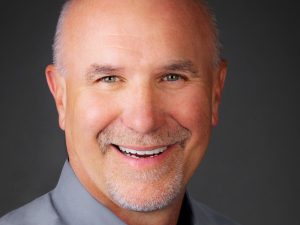 "From the time a baby is born until it is launched at 18 years old, 936 weeks have gone by" Jim Burns said at HomeWord's recent Fall Benefit at the Newport Beach Country Club. "When you measure out life in weeks, it goes by so fast. The political system is not going to change lives; but we think that we change lives at HomeWord. HomeWord exists to help families succeed."
Jim has been passionate about helping families succeed for over 30 years. He is President of HomeWord, a non-profit Christian organization designed to assist adults worldwide as they help young people make wise decisions and lead positive lives.
He is also the Executive Director of HomeWord Center for Youth and Family at Azusa Pacific University. With over three million resources world wide, the Center is the largest provider of Christian parenting and youth seminars in the United States. Jim has over one million books and resources in print in more than 25 languages, and teaches thousands of people around the world each year through radio and speaking engagements.
"One of the absolute joys of my life is working alongside Doug Fields, he's one of the leaders in the world in terms of communication," Jim said. "Doug helps prevent some of the disasters that can happen in families."
Doug is Senior Director of HomeWord Center for Youth and Family at Azusa Pacific. He was the Youth Pastor at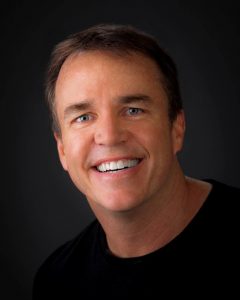 Saddleback Church for over 20 years. He speaks to thousands of leaders, teens and parents every year around the world and is the author or co-author of over 50 books.
"This younger generation wants different marriages than their parents," Doug said.  "We give them something that can redirect the course of their lives. If you wake up in the morning and your marriage isn't healthy, nothing is good. Research says if you have premarital education, you have a 31% better chance of your marriage surviving.  So many people spend too much time thinking about their wedding and not enough about their marriage.  We can change that; we have resources for them.  If we can help marriages when they get started, we can can save people from disaster."
HomeWord's four values are strong marriages, confident parents, healthy leaders and empowered kids.
Jim spoke briefly about Pass It On, a book of annual Rites of Passage experiences for families to celebrate their children from Kindergarten though-12th grade.
"Two other resources we are working on are about teaching your child healthy sexuality, and life with adult children," Jim said. "What could take down this generation is pornography."
Jim referenced a New York Times article that said the average age for exposure to on-line porn is 11, with boys ages 12-17 being the greatest new users, and girls close behind. He said the article explained how exposure leads to addiction, escalation, desensitization and acting out.
"We can help kids make better decisions," Jim said. "We can help parents have important conversations with them. As far as adult children, our roles change. We're looking at whether we're helping or enabling, setting boundaries, healthy expectations, and what to do when morals and values collide. We also want to help the 70 Million grandparents in America who want to affect legacy."
During the evening, the 240 attendees enjoyed singing by Lindsay Wallace, comedy by Adam Christing, videos of positive impact due to HomeWord, and a live auction.
Over $400,000 was raised through the auction and pledges. Towards the end of the evening, several couples stood and shared stories about the ways HomeWord's different resources and Marriage Conferences have changed their marriages and families.
For further information, see homeword.com.
Cindy can be reached at [email protected]